November 2015
Beans on toast! It's the Weekend!
So at the back of a bustling busy restaurant amongst stacks of dirty dishes and cutlery let us be your eager to please Kitchen hand, as we hold aloft our scrubbing brush of retro movie awesomeness, let us hose down mounds of crud covered pots with a jettison of cinematic greatness before we stand in awe at a glistening mountain of celluloid wonder.
Happy retro weekend!
SATURDAY 28th NOVEMBER
.
Seven Ways from Sundown (1960) 5USA 9:15am-11:00am (1 hour 45 minutes)
An inexperienced Texas ranger is given a challenging first assignment – to assist a grizzled veteran in bringing an infamous killer to justice. During the search, the young lawman befriends a charismatic stranger, but does not realise his new acquaintance is the criminal he is pursuing. Western based on Clair Huffaker's novel, starring Audie Murphy and Barry Sullivan.
Miracle on 34th Street (1973) Movie Mix 2:45pm-4:50pm (2 hours 5 minutes)
Christmas fantasy about a popular New York department store Santa Claus who brings joy into the hearts of the city's children by claiming to be the genuine article – but ends up in court for his trouble. Jane Alexander and Roddy McDowall star in this remake of the 1947 classic.
Time Bandits (1981) Film4 2:50pm-5:05pm (2 hours 15 minutes)
A bemused schoolboy is escorted on a bizarre journey through time by a group of larcenous dwarfs. His adventures lead him to encounters with various characters from history – but none of them are quite what he had imagined. Terry Gilliam's fantasy comedy, starring Craig Warnock, David Rappaport, John Cleese, Michael Palin, Sean Connery, Ian Holm, Ralph Richardson and David Warner.
Star Trek IV: The Voyage Home (1986) Dave 4:00pm-6:15pm (2 hours 15 minutes)
The Enterprise crew travels back in time to prevent an alien probe destroying the Earth. The only thing that can avert the disaster is a humpback whale, a creature extinct in the 23rd century – but adjusting to life back in 1986 proves a distinct challenge. Sci-fi adventure sequel, starring William Shatner, DeForest Kelley and Leonard Nimoy, who also directed.
Hulk (2003) ITV2 5:40pm-8:25pm (2 hours 45 minutes)
Scientist Dr Bruce Banner turns into the rampaging green Hulk after exposure to a huge dose of gamma radiation, prompting the military to embark on a no-holds-barred mission to destroy the monster. Meanwhile, Banner's unstable father resurfaces, holding the secret to his transformation. Comic-strip adventure from director Ang Lee, starring Eric Bana, Jennifer Connelly, Sam Elliott and Nick Nolte.
The Princess Bride (1987) 5* 6:00pm-8:00pm (2 hours)
A cynical youngster becomes entranced by his grandfather's magical tales, which revolve around a stable-boy's heroic quest to rescue his lost love from the clutches of an evil prince, with the aid of a vengeance-seeking Spanish swashbuckler and his hulking sidekick. Rob Reiner's comic fantasy adventure, with Cary Elwes, Robin Wright, Chris Sarandon, Mandy Patinkin, Peter Falk and Fred Savage.
Star Trek V: The Final Frontier (1989) Dave 6:15pm-8:20pm (2 hours 5 minutes)
The Starship Enterprise races to the rescue of intergalactic ambassadors held hostage on a distant planet. The crisis proves to be the handiwork of a renegade Vulcan mystic who kidnaps Captain Kirk and his crew, ordering them to fly to an unexplored world where he hopes to fulfil his insane ambition – to meet God. Sci-fi adventure, written, directed by and starring William Shatner, with Leonard Nimoy, DeForest Kelley and David Warner.
Zoolander (2001) Film4 7:20pm-9:00pm (1 hour 40 minutes)
Dim male model Derek Zoolander is stunned to find his career going downhill thanks to the arrival of an equally vacuous rival – but fails to realise he is merely a pawn in a dangerous game of international espionage and world domination. Comedy, starring Ben Stiller, Owen Wilson, Will Ferrell, Milla Jovovich, Christine Taylor and David Duchovny.
Back to the Future (1985) ITV2 8:25pm-10:45pm (2 hours 20 minutes)
Teenager Marty McFly travels back to the 1950s in a time machine built by his eccentric inventor friend. The return journey proves tricky enough, but he also accidentally alters the sequence of events that led to his parents falling in love – and has to persuade his future dad to win his mother's heart, or he will never be born. Sci-fi comedy adventure, starring Michael J Fox, Christopher Lloyd, Lea Thompson and Crispin Glover.
Midnight Run (1988) ITV4 11:00pm-1:35am (2 hours 35 minutes)
When accountant Jonathan Mardukas skips bail after having been arrested for embezzlement, bounty hunter Jack Walsh is hired to catch the fraudster and return him from New York to Los Angeles. Unfortunately, his task is hindered by the ingenuity of Mardukas and the attentions of pursuing FBI agents and Mafia hitmen. Comedy thriller, starring Robert De Niro, Charles Grodin, Yaphet Kotto, Dennis Farina, John Ashton and Joe Pantoliano.
SUNDAY 29th NOVEMBER
.
The Secret of My Success (1987) ITV3 6:25am-8:35am (2 hours 10 minutes)
A naive country boy travels to New York to make his fortune, only to end up working in a corporation's mail room. He chances on a vacant office and hatches a plan to pass himself off as a top-ranking executive, but leading a double life proves harder than expected. Comedy, starring Michael J Fox, Helen Slater, Richard Jordan and Fred Gwynne.
Big Business (1988) Film4 1:00pm-3:00pm (2 hours)
The first-born babies in two sets of identical twins are mixed up at birth by a short-sighted nurse, leading to their being raised in very different social circles. In later life, one pair, brought up in a poor mining town, visits New York to challenge a powerful conglomerate – only to find their respective siblings are in charge of the company. Comedy, starring Bette Midler and Lily Tomlin in dual roles alongside Fred Ward and Edward Herrmann.
The Money Pit (1986) 5* 3:20pm-5:15pm (1 hour 55 minutes)
Yuppie couple Walter and Anna buy a ramshackle old house and set about renovating it, only to see their dream home gradually turn into a nightmare. Anna also has to contend with her ex-husband, who is determined to talk her into giving their relationship another try. Comedy, starring Tom Hanks, Shelley Long, Alexander Godunov and Joe Mantegna.
The Little Mermaid (1989) Channel 5 3:35pm-5:15pm (1 hour 40 minutes)
Underwater princess Ariel becomes bored with her aquatic existence and spends her time spying on humans, much to the annoyance of her father. Longing to live on land, she strikes a deal with a banished sea witch in order to become human and meet a prince – but there is a price to be paid. Disney's animated adventure, with the voices of Jodi Benson, Christopher Daniel Barnes and Rene Auberjonois.
The Mummy Returns (2001) ITV London 4:20pm-6:35pm (2 hours 15 minutes)
Married explorers Rick and Evelyn battle the newly resurrected mummy Imhotep and his ruthless partner, who have captured their son. The undead creature is heading for a confrontation with a legendary ancient warrior – with power over a magical army to be won. Fantasy adventure sequel, starring Brendan Fraser, Rachel Weisz, John Hannah, Arnold Vosloo, Oded Fehr and Patricia Velasquez, with a brief appearance by Dwayne Johnson.
Sister Act (1992) Channel 4 5:25pm-7:15pm (1 hour 50 minutes)
Nightclub singer Deloris Van Cartier agrees to testify against her gangster boyfriend after witnessing a murder. Placed in protective custody by the authorities, she is less than pleased to discover she is expected to pose as chaste nun Sister Mary Clarence in a convent. Comedy, starring Whoopi Goldberg, Harvey Keitel, Maggie Smith, Bill Nunn and Kathy Najimy.
Back to the Future Part II (1989) ITV2 6:50pm-9:00pm (2 hours 10 minutes)
Time-travelling teenager Marty McFly travels to the 21st century, where he has to save his children from a terrible fate. However, this proves to have unforeseen consequences when the future version of arch enemy Biff sees a chance to rewrite history for his own benefit, leaving Marty stuck in a twisted parallel universe. Sci-fi comedy sequel, starring Michael J Fox and Christopher Lloyd.
The Simpsons Movie (2007) E4 8:00pm-9:50pm (1 hour 50 minutes)
Homer unwittingly pollutes Lake Springfield, so the US government decides to isolate the city underneath a giant dome. The Simpsons manage to escape and plan to start a new life in Alaska – but learn Springfield is about to be destroyed, and return to save their friends. With the voices of Dan Castellaneta, Julie Kavner, Nancy Cartwright and Yeardley Smith.
Whatever you're up to this weekend, make sure you get there nice and early and remember sharing is caring.
xoxo
Willy Wonka's factory! Can it be? So soon? Is it….really….the weekend?!
Like a hardworking, creative and ever so slightly extraordinary chocolate factory owner, we find ourselves once again in front of a whole world of possibilities. We could mix a touch of comedy with a splash of sweet, or perhaps mix some thriller flavours with a hint of romance. The choices are endless! After everything has set, we can take a taste of some of our creations and always dip back into them thanks to the magic of celluloid wonder.
Happy retro weekend!
SATURDAY 21st NOVEMBER
.
Evil Under the Sun (1982) ITV3 8:00am-10:20am (2 hours 20 minutes)
Hercule Poirot braves the heat and sand to investigate the murder of a glamorous stage star on an idyllic Adriatic holiday island. It becomes clear many people had reason to want the temperamental actress dead and the Belgian sleuth is soon hard at work figuring out which of her enemies eventually managed to kill her. Mystery, with Peter Ustinov, Diana Rigg, James Mason, Maggie Smith and Jane Birkin.
Toys (1992) Film4 1:00pm-3:20pm (2 hours 20 minutes)
A dying toy-maker leaves the company to his brother, a power-mad general, who turns the friendly family factory over to the production of weapons. It falls to the general's zany nephew and his equally childlike sister to stand up for their father's benign world-view. Comedy, starring Robin Williams, Michael Gambon, Joan Cusack and Donald O'Connor.
Field of Dreams (1989) ITV London 3:45pm-5:45pm (2 hours)
A farmer hears a mysterious voice inspiring him to mark out a baseball diamond in a cornfield – which, to his surprise, is visited by the ghost of the star player of the 1919 Chicago White Sox team, whose career was cut short by scandal. It later dawns on him the pitch has a greater purpose – to give people who have sacrificed important parts of their lives a second chance. Fantasy, starring Kevin Costner, Ray Liotta, Burt Lancaster and James Earl Jones.
Independence Day (1996) Film4 6:05pm-9:00pm (2 hours 55 minutes)
A fleet of huge flying saucers launches a devastating and unprovoked attack on Earth. As survivors try to flee the seemingly unstoppable alien invaders, the courageous US president, an ace pilot and a computer genius come up with a plan to take the fight to the enemy and save the human race. Roland Emmerich's sci-fi adventure, starring Will Smith, Bill Pullman, Jeff Goldblum, Mary McDonnell, Randy Quaid, Robert Loggia and Harry Connick Jr.
Fun Fact: The scene in which Will Smith drags the unconscious alien across the desert was filmed on the salt flats near Great Salt Lake in Utah. Smith's line, "And what the hell is that *smell*?" was unscripted. The small of the Great Salt Lake picked up at that moment and Will only just noticed.
Willow (1988) 5* 3:55pm-6:30pm (2 hours 35 minutes)
A farmer with dreams of becoming a wizard finds an abandoned baby, who is destined to bring about the downfall of an evil queen. The wicked tyrant's minions have been sent to kill the child before she can fulfil the prophecy, and it falls to the would-be sorcerer to protect her, with the aid of a rogue warrior. Fantasy adventure, starring Warwick Davis and Val Kilmer.
The Fifth Element (1997) 5* 6:30pm-9:00pm (2 hours 30 minutes)
In the 23rd century, the world faces destruction from a seemingly unstoppable force of pure evil. Meanwhile, a New York cab driver encounters a mysterious woman destined to save the Earth from its fate, and has to protect her from a scheming arms dealer and a horde of alien mercenaries. Luc Besson's sci-fi adventure, starring Bruce Willis, Milla Jovovich and Gary Oldman.
Hulk (2003) ITV2 7:55pm-10:40pm (2 hours 45 minutes)
Scientist Dr Bruce Banner turns into the rampaging green Hulk after exposure to a huge dose of gamma radiation, prompting the military to embark on a no-holds-barred mission to destroy the monster. Meanwhile, Banner's unstable father resurfaces, holding the secret to his transformation. Comic-strip adventure from director Ang Lee, starring Eric Bana, Jennifer Connelly, Sam Elliott and Nick Nolte.
Indecent Proposal (1993) Watch 10:00pm-12:30am (2 hours 30 minutes)
A couple dealing with financial difficulties are approached by a billionaire, who offers them $1million in return for one night with the wife. They accept the deal, but the husband's suspicions after the event threaten to tear their relationship apart. Adrian Lyne's drama, starring Robert Redford, Demi Moore, Woody Harrelson, Oliver Platt and Billy Bob Thornton.
Fight Club (1999) 5* 11:20pm-2:05am (2 hours 45 minutes)
A disillusioned office worker grows weary of his humdrum existence, but after meeting the mysterious Tyler Durden he finds fulfilment in establishing a club where similarly frustrated men come to vent their anger in bouts of bare-knuckle fighting. Satirical drama, directed by David Fincher, starring Edward Norton, Brad Pitt, Helena Bonham Carter, Meat Loaf and Jared Leto.
SUNDAY 22nd NOVEMBER
.
Happy Feet (2006) ITV2 4:05pm-6:15pm (2 hours 10 minutes)
A young penguin disappoints his fellow seabirds with his inability to sing – but instead he displays a remarkable talent for tap dancing. However, his elders refuse to accept this outlandish behaviour and send the youngster into exile, marking the start of a wonderful journey. Animated adventure, with the voices of Elijah Wood, Robin Williams, Nicole Kidman and Hugh Jackman.
The Mummy (1999) ITV London 4:15pm-6:30pm (2 hours 15 minutes)
A soldier of fortune joins an academic and her conniving brother on an expedition to an ancient Egyptian lost city. The explorers accidentally cause the spirit of a vengeful priest with awe-inspiring supernatural powers to rise from his tomb, leading to a desperate battle for survival. Fantasy action adventure, starring Brendan Fraser, Rachel Weisz, John Hannah, Arnold Vosloo and Oded Fehr.
Congo (1995) Film4 6:50pm-9:00pm (2 hours 10 minutes)
An expedition to find King Solomon's diamond mines in the jungles of the Congo disappears without trace. The tycoon behind the mission sends his assistant, a former CIA agent, to find out what became of the explorers – only to discover that the party met a grisly fate at the hands of a horde of vicious apes. Action adventure based on Michael Crichton's novel, with Dylan Walsh, Laura Linney, Tim Curry and Grant Heslov.
Liar Liar (1997) ITV2 7:15pm-9:00pm (1 hour 45 minutes)
A lawyer, whose underhand ploys to win cases leave him little time to see his son, discovers he is incapable of lying after the boy's birthday wish makes his dad tell only the truth. However, this causes a host of problems as the attorney tries to muddle his way through a high-profile divorce settlement. Comedy, with Jim Carrey, Maura Tierney, Justin Cooper, Jennifer Tilly and Cary Elwes.
Stargate (1994) Channel 5 11:40pm-1:50am (2 hours 10 minutes)
An Egyptologist and a soldier head an expedition through a mysterious portal to an alien planet. The world they find resembles ancient Egypt and is under the rule of a tyrant who has convinced the downtrodden inhabitants that he is a god – until the humans incite the enslaved populace to fight back. Sci-fi adventure, starring Kurt Russell, James Spader and Jaye Davidson.
Whatever you're up to this weekend, always check the small print and remember to bring bags with you.
xoxo
Like so many others out there, we grew up with Charlie Brown and can still remember reading or even watching their classic moments like it were yesterday. Such a classic!
First hitting the scene over a whopping 65 years ago, Peanuts quickly became a newspaper comic strip staple and has since grown to become one of the world's most-loved and recognized.


.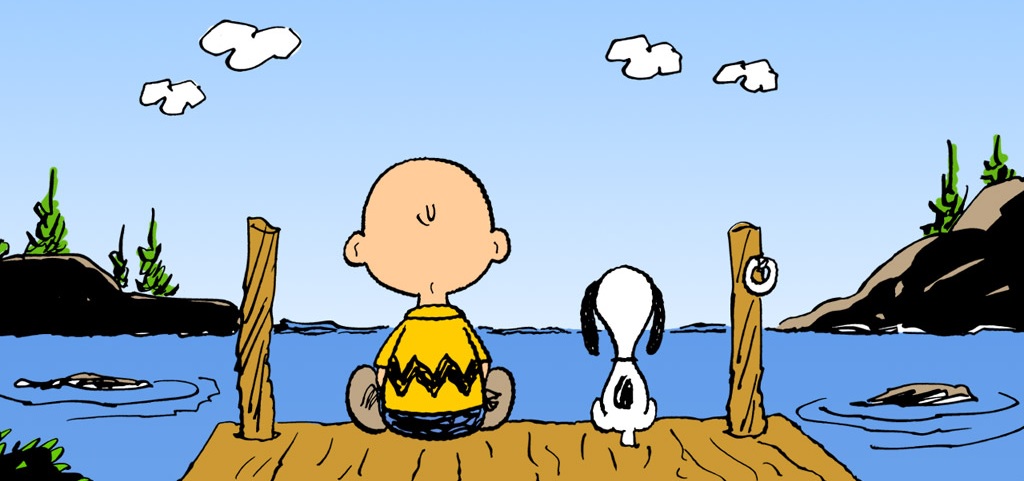 With so much love for this real retro icon, we are soooo pleased to be adding even more to our range of Snoopy T-Shirts and gifts.

Available from £19.99, these 100% official designs sure aren't a swing and a miss and are the perfect way to add some cartoon cool to any look. Take a peep!
.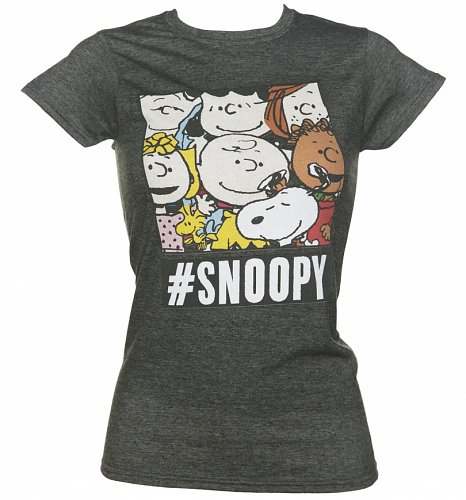 Calling all Peanuts fans! Another great t-shirt paying homage to selfies and Snoopy…what more does a girl need!? Hashtag….AWESOME!


.
Are you forever in the dog house? If so, you're not alone! Charlie Brown's beloved pooch Snoopy features on this simple but super cool design – must have for all you fans!


.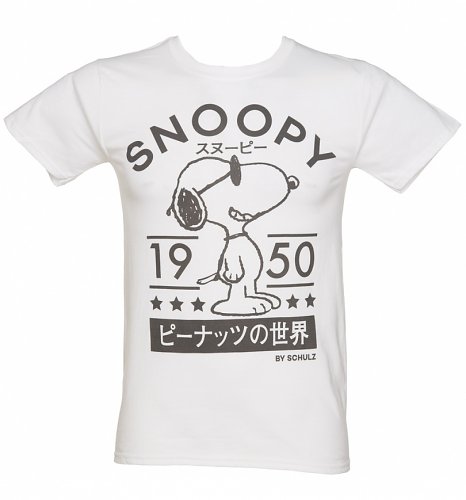 Snoopy is on this travels, to a far away land on this awesome oriental t-shirt! Buying for a Peanuts fan? They'll love you forever!


.
For all these and our complete range of Peanuts Clothing, gifts and accessories. Swing on over to TruffleShuffle.co.uk.

xoxo
Tees the season folks! With Halloween now but a distant memory, and fireworks night barely ringing in our ears, it much be time to start the Christmas preparations! Yep that's scary to us too…

With such a mild season so far this year, our 2015 range of Christmas T-Shirts have really come into their own. Taking inspiration from some of our favourite movies, characters and heroes, our amazing collection are such a great way to shake things up this year and show off your Christmas spirit in true retro loving style with the likes of Batman, Transformers and The Flash taking centre stage.

So! To save you hunting around for these amazing designs and maybe just to show them off a bit (only a little bit), we're put together some of our very favourite below for you guys and gals to check out. Take a look!
Men's Black Santa's Coming Elf T-Shirt
Forget the mistletoe, mulled wine and busy shops – who better to get you in the festive spirit than the legend that is Buddy the Elf! 'SANTA!! OMG!! SANTA'S HERE!? I KNOW HIM!!' Must have t-shirt for all fans!
Unisex Navy DC Comics Batman Fair Isle Christmas T-Shirt
Get festive in superhero style with this fantastically retro fair isle design DC Comics, Batman tee!
Ladies Merry Christmas Ya Filthy Animal T-Shirt
Merry Christmas….ya fithy animal! We love this awesome t-shirt, featuring an even more awesome quote! Perfect tee for when you're 'home alone' watching Christmas movies and eating mince pies!
Ladies Navy Marvel Characters Symbols Fair Isle Knit Design T-Shirt
You are gonna look so Comic-cool this Winter is this fabulous Marvel Comics Fair Isle Knit design tee! Featuring the Captain America, Iron Man, Incredible Hulk and Thor alongside the famous Avengers logo.
Ladies Merry Christmas Transformers T-Shirt
Ho Ho Ho! Who do we have here? It's definitely Optimus Prime, but in true robotic style, he has transformed himself into the coolest Santa Claus EVER. We love this exclusive TruffleShuffle tee, showing some festive fun for our fave retro robot.
Unisex Red DC Comics Flash Fair Isle Christmas T-Shirt
Flash the Flash this season in a rather fetching retro, fair isle design tee!
Ladies Elf Christmas Cheer T-Shirt
………'Thanks, but I don't sing'. 'Oh, well, it's just like talking, except longer and louder, and you move your voice up and down'! Sing it loud, and sing it proud! We love Christmas, and we love this movie even more! Elf is just another reason we love Will Ferrell – if you're a fan, or simply love the phrase, then this tee is a must have!
Unisex Green DC Comics Green Lantern Fair Isle Christmas T-Shirt
Go green this winter and show your appreciation for the shining light of the superheroes, the Green Lantern! With his classic logo fashioned into a retro fair isle knit design, this one runs 'rings' around the competition.
For all these and so much more, check out our full range of Christmas Clothing over at TruffleShuffle.co.uk today and pick up something to help you rock the festive season in style!

xoxo