August 2016
Sweet potato pie! Another retro movie weekend is before us and….well…what a treat it is!
So like a battle torn and sea life hardened Pirate, we find ourselves standing before a overflowing chest of treasure. Stacked high with gems, gold and silver, we'll dream of all the amazing things that our plunder will bring us before safely stashing it in our super-secret hiding place. Will we ever return to get it back and will it still be there if we do? Time will tell.
Have a happy retro weekend!
SATURDAY 27th August
.
Superman (1978) ITV4 4:00pm-7:00pm
A fledgling superhero crash-lands on Earth after evacuation from his home planet and is taken in by an elderly couple who raise him as their own. But with adolescence comes a greater understanding of his superhuman powers, leading to his rebirth as a crusader for justice and defender of the American way of life. Comic-strip adventure, with Christopher Reeve, Gene Hackman, Margot Kidder and Marlon Brando.
Turner & Hooch (1989) E4 4:30pm-6:30pm (2 hours)
A Californian detective investigating the murder of a local man by drug smugglers has only one witness to help him solve the case – the large, smelly dog that belonged to the victim, which is about to turn the detective's well-ordered existence into chaos. Family comedy, starring Tom Hanks, Mare Winningham and Craig T Nelson.
Coming to America (1988) Dave 9:00pm-11:20pm (2 hours 20 minutes)
A bored African prince defies his father's plans for an arranged marriage and escapes to the USA to find a bride on his own terms. Comedy, starring Eddie Murphy and Arsenio Hall in several roles, with James Earl Jones, Allison Dean, Eriq La Salle and Madge Sinclair.
Rambo III (1988) Syfy 9:00pm-11:10pm (2 hours 10 minutes)
Vietnam veteran John Rambo turns down a request from his old colonel to join a mission in Soviet-occupied Afghanistan. However, when the officer is captured, Rambo sets off to save him, joining the Mujahedeen rebels in fighting against the Russian invaders. Action adventure sequel, starring Sylvester Stallone, Richard Crenna, Kurtwood Smith, Marc de Jonge and Sasson Gabai.
Predator 2 (1990) Film4 11:20pm-1:30am (2 hours 10 minutes)
A Los Angeles cop, working to bring down the city's drug gangs, suspects Jamaican criminals when he discovers several of his targets killed and skinned alive. However, the culprit behind the murders reveals himself to be an alien big-game hunter – with the stealth and guile to outwit the police and criminals alike. Sci-fi sequel, starring Danny Glover, Bill Paxton, Gary Busey and Maria Conchita Alonso.
Fun Fact: The film was re-cut over 20 times, according to director Stephen Hopkins, because of more graphic shots of mutilated bodies and decapitations by the Predator.
SUNDAY 28th August
.
Honey, I Shrunk the Kids (1989) Film4 11:00am-1:00pm (2 hours)
A professor invents a ray with the power to reduce objects in size. Unfortunately, his kids and their meddling friends activate it and are shrunk to microscopic proportions. When they are accidentally thrown out with the rubbish, the children have to contend with all kinds of animals and insects on their journey home across the backyard. Disney comedy, with Rick Moranis, Marcia Strassman and Amy O'Neill.
Bean (1997) ITV2 4:55pm-6:45pm
The hapless fool is employed as a security guard for a British art gallery and is sent to Los Angeles to bring back a famous painting. Unfortunately, he finds himself mistaken for a renowned art professor and invited to make an important presentation. Mel Smith's British comedy, starring Rowan Atkinson, Burt Reynolds, Peter MacNicol, John Mills, Peter Capaldi and June Brow.
Despicable Me (2010) ITV 4:55pm-6:35pm (1 hour 40 minutes)
A criminal mastermind hopes to seal his reputation as the greatest villain of them all by stealing the moon. First he needs to get his hands on a shrinking ray owned by a rival evil genius, and adopts three orphan girls to help him – but finds that fatherhood brings out his long-buried caring side. Animated comedy, with the voices of Steve Carell, Jason Segel, Russell Brand and Julie Andrews.
Star Trek: First Contact (1996) Syfy 4:50pm-7:00pm (2 hours 10 minutes)
Captain Jean-Luc Picard and the crew of the Enterprise face their deadliest enemies, the Borg, who travel back in time in an attempt to change Earth's history. The starship follows on a mission to foil their plan, but the vessel is taken over by members of the cyborg collective, leaving Picard consumed by a desire for revenge. Sci-fi adventure sequel, starring Patrick Stewart, Jonathan Frakes, Brent Spiner, James Cromwell and Alice Krige.
MONDAY 29th August
.
Beethoven (1992) ITV 10:30am-12:10pm (1 hour 40 minutes)
An all-American family adopts a huge St Bernard, but the father is dismayed when it turns into a one-dog disaster zone. He insists the mutt must go to a new home, but when it is kidnapped by a crooked vet, dad has a change of heart and races to the rescue. Comedy, starring Charles Grodin, Bonnie Hunt, Oliver Platt and David Duchovny.
Honey, I Blew Up the Kid (1992) Channel 4 12:55pm-2:40pm (1 hour 45 minutes)
A scientist perfects a device for making objects grow when they come into contact with electricity. Unfortunately, his two-year-old son is accidentally turned into a giant and goes on the rampage through the streets of Las Vegas. Disney comedy sequel, starring Rick Moranis, Marcia Strassman, Robert Oliveri and Lloyd Bridges.
Joe Kidd (1972) 3:15pm-5:00pm Channel 5 (1 hour 45 minutes)
A bounty hunter is asked to capture a Mexican rebel, and accepts the job after the outlaw's men attack his own ranch. But when he witnesses the cruel methods used by his employer, he resolves to bring the fugitive to a fair trial rather than let him face rough justice. Western, starring Clint Eastwood, Robert Duvall and John Saxon. Edited for language and violence.
Police Academy 2: Their First Assignment (1985) ITV4 5:10pm-7:00pm
America's most inept cops graduate and are let loose on the streets – under the command of an unscrupulous lieutenant whose promotion depends on their failure. Fortunately for him, their unique brand of policing actually leads to an increase in the crime rate. Comedy sequel, starring Steve Guttenberg, Bubba Smith, David Graf and Michael Winslow.
The Dirty Dozen (1967) Dave 5:00pm-8:00pm (3 hours)
An uncompromising major is placed in charge of a seemingly suicidal mission to destroy a French chateau being used as a base by Nazi officers. Needing tough but expendable soldiers for the task, he recruits 12 hardened criminals from a military prison. Second World War action adventure, starring Lee Marvin, Telly Savalas, Ernest Borgnine, Charles Bronson and Donald Sutherland.
Thor: The Dark World (2013) BBC1 8:30pm-10:15pm (1 hour 45 minutes)
The alien thunder god returns to Earth when a powerful weapon from the dawn of time is discovered. The device attracts the attention of an old enemy of his people, who intends to use it to plunge the universe into darkness – and to stop him, Thor must form an uneasy alliance with his treacherous brother Loki. Superhero adventure sequel, starring Chris Hemsworth, Tom Hiddleston and Natalie Portman.
Whatever you're up to this weekend, maybe wait ten mins before eating more and don't forget to take a plastic bag with you to the shops.
xoxo
Save
Save
Crisps and dips! It's Retro Movie Rundown O'Clock!
So with an entire weekend of classic movie goodness topped with some more modern releases icing, we find ourselves once again stashing up on all the essentials needed to complete our movie mission; milk in the fridge (for cereal and tea making abilities), big soft duvet, chocolate for obvious reasons and of course a whoooooole bunch of time and quiet….which is usually where things fall apart. With all these things in place, it's time to draw the curtains, unplug the phone (is that still a thing?) and dive into the weekends movies! See you there.
Have a happy retro weekend!
SATURDAY 20th August
.
Short Circuit 2 (1988) Film4 1:00pm-3:20pm (2 hours 20 minutes)
Manic mechanoid Johnny Five meets an old friend in New York City and embarks on a fact-finding tour – but ends up entangled in a series of escapades culminating in a bank robbery. Sci-fi comedy sequel, starring Fisher Stevens, Michael McKean, Cynthia Gibb and Jack Weston, with the voice of Tim Blaney.
Batteries Not Included (1987) ITV2 2:45pm-4:50pm
A family of tiny alien spacecraft intervenes to help the residents of a run-down Manhattan brownstone tenement stop greedy developers from demolishing their homes. However, the miniature flying saucers have the odds stacked against them as they bravely do all they can to save the day. Sci-fi fantasy, starring Jessica Tandy, Hume Cronyn, Frank McRae and Elizabeth Pena.
Transformers: Revenge of the Fallen (2009) Film4 3:20pm-6:20pm (3 hours)
The war between the shape-shifting robots erupts once again, as the first of the evil Decepticons leads an attack on Earth to locate an ancient planet-destroying machine. Hapless teenager Sam Witwicky is caught in the middle of the ensuing conflict as he holds the key to discovering the location of the device. Sci-fi adventure sequel, starring Shia LaBeouf and Megan Fox.
| | |
| --- | --- |
| | |
Enemy of the State (1998) Sky 1 9:00pm-11:30pm (2 hours 30 minutes)
A chance encounter with an old friend derails a successful lawyer's fast-track career, plunging him headlong into a deadly game of cat and mouse with relentless government agents capable of anticipating his every move. He quickly realises the only way to save his own life is to expose the truths his pursuers seem so intent on covering up, and seeks out a former intelligence agent to take them on at their own game. Thriller, starring Will Smith, Gene Hackman, Jon Voight and Lisa Bonet.
Die Hard (1988) E4 9:00pm-11:40pm (2 hours 40 minutes)
New York cop John McClane visits Los Angeles to see his family over the Christmas holiday. Stopping off at his wife's place of work, he realises armed men have taken over the building and are holding the corporation's staff to ransom – and only he has the ability to fight back. Action thriller, starring Bruce Willis, Alan Rickman and Bonnie Bedelia.
Child's Play 2 (1990) ITV4 11:00pm-12:45am
Murderous doll Chucky is accidentally resurrected by an unwitting toy manufacturer, and seeks out his former owner to continue his efforts to regain a human body. Horror, starring Alex Vincent, Jenny Agutter, Gerrit Graham, Christine Elise and Grace Zabriskie.
SUNDAY 21st August
.
Father of the Bride Part II (1995) BBC2 1:00pm-2:40pm (1 hour 40 minutes)
A put-upon father has just got used to his daughter being married, when he learns she is pregnant. Thrown into a mid-life crisis, he impulsively sells his house so he and his wife can buy the seafront retreat they had always dreamed about – only for responsibility to come crashing back on him when his wife reveals she is also expecting. Comedy sequel, starring Steve Martin and Diane Keaton.
Turner & Hooch (1989) E4 2:30pm-4:35pm (2 hours 5 minutes)
A Californian detective investigating the murder of a local man by drug smugglers has only one witness to help him solve the case – the large, smelly dog that belonged to the victim, which is about to turn the detective's well-ordered existence into chaos. Family comedy, starring Tom Hanks, Mare Winningham and Craig T Nelson.
The Incredible Hulk (2008) ITV 3:20pm-5:25pm (2 hours 5 minutes)
A bungled experiment causes a scientist to turn into a monster whenever he gets angry. He travels the world seeking a cure for his condition, while a ruthless general is determined to capture him and use the creature as a weapon. However, one of the soldiers under the officer's command undergoes a terrifying transformation of his own. Comic-book adventure, starring Edward Norton, Liv Tyler, Tim Roth and William Hurt.
Big (1988) Film4 4:35pm-6:40pm (2 hours 5 minutes)
A boy ridiculed for his size makes a wish on a fairground machine to become bigger – only to wake up as a 30-year-old man. Driven from his home by his terrified mother, the bewildered youngster trapped in a grown-up body makes his way to New York, where he rises high in the ranks of a toy manufacturing company and applies his youthful enthusiasm to the complexities of adult life. Comedy, starring Tom Hanks, Elizabeth Perkins and Robert Loggia.
Transformers: Dark of the Moon (2011) Channel 4 8:00pm-11:00pm (3 hours)
The heroic autobots discover that a spaceship from their own planet crashed into the moon decades ago, carrying their former leader and an incredibly powerful device. They must fight to defend the human race as their enemies the decepticons plot to use this machine to rebuild their own world and destroy the Earth. Sci-fi adventure sequel, with Shia LaBeouf, Josh Duhamel and Rosie Huntington-Whiteley.
Whatever you're up to this weekend, don't forget to print your tickets (if you have to) and to put the lid back on the toothpaste. No…really!
xoxo
So we love movies…..  mean we REALLY love movies! We have the simply amazing pleasure to talk about movies each and every day amongst ourselves and with all you guys on our social media pages and profiles and we still never tire of them. Whether it's reminiscing about the films we watched growing up (and still watch of course) or perhaps the films that are being released now or in the future, getting our fill of film goodness is part of the job when we've tasked ourselves with providing some of THEEE best movie merchandise online. It's a chore… we know!
As much as we do love films (have we mentioned?), there are plenty of things about them which seem weirdly so much not like actual life. Naturally dramatic effect and creative inspiration are some of the best parts of any film, however some things have perhaps been around the block a few times and have become… well… expected even when  they don't really make any sense.
So! To highlight some of these little things we've noticed over our years, we put together some of our favourite 'Movie Logic' moments. Enjoy!
> Big industrial lights make a loud noise when they turn on…
Chunk! Chunk! Chunk! as they light up the giant open space in sequence. We have a warehouse and sadly this just doesn't happen, no matter how hard we try. They all turn on at one with perhaps a very slight hum. Booooooring!
> You can NEVER look back at an explosion you just caused…
If you've just caused and explosion and you don't want people to know it was you or perhaps it was some sort of revenge, just casually walk away and pretend like you didn't notice….. right? How do they even do that without so much as a flinch? Skills.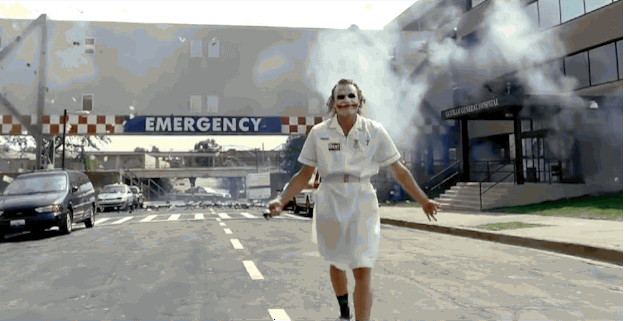 > If something explodes in space, it will cause a huge fireball…
Sadly in reality, space has no air to transfer the explosive energy, so explosions would have an initial big flash, and the resulting spherical fireball and debris would travel away from the point of explosion far too fast for the eye to see. The idea of smoke or fire rising or even something 'falling' would make no sense in zero gravity where there is no up or down. Hey….it sure looks cool though!
> If you're running from someone in a city, you will always find a parade to to hide in…
as weird as it seems, in the movies every weekend in every town there will be some sort of parade with dancers, floats and music for you to either run through or perhaps just take refuge in. Something worth noting next time you're in a tight spot trying to avoid someone you went on a date with once.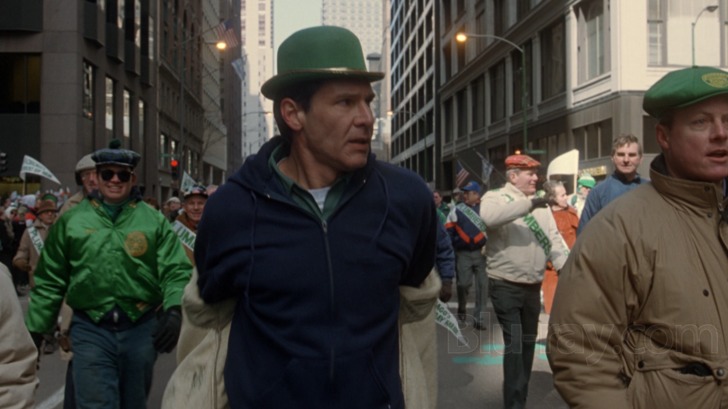 > No matter how many gears the car has, there's always more you can use…
So you're speeding flat out drying to get away then suddenly there is REAL danger…. just shift to that extra gear you've been saving, sure to give you the extra edge. Or perhaps NOW is the perfect time to use those extra inches of accelerator travel you didn't think of before. Nailing it.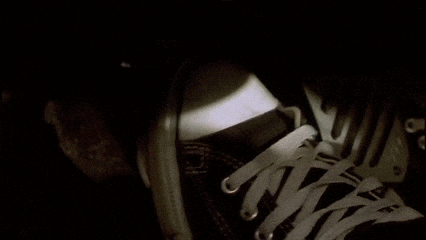 > Not even the biggest computer nerd will need to use a mouse…
In movies, quite literally everything you can ever imagine can be hacked or rewritten on a computer without even a swipe or click of a mouse. Sadly, we can't even open a word doc without one let alone open a government firewall.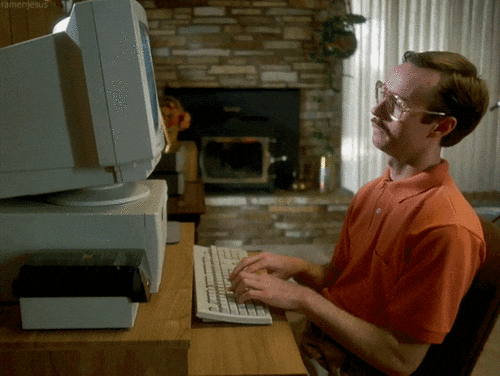 > If you see a helicopter, it WILL blow up at some point…
See that bad guy ripping it up in the sky? Or perhaps it's your only way to escape from danger….sadly, it will be blown up. Sorry, it just will.
> Even if everything is destroyed and loads of people are killed, it's still a happy ending.
So after the epic battle of all battles that will… eventually… show good defeat evil, the city is in ruins, (suspiciously empty) buildings destroyed and monuments ablaze, it's still time to party as they found the girl or the one bad guy was defeated. Evil defeated, it's still a pretty bad day surely.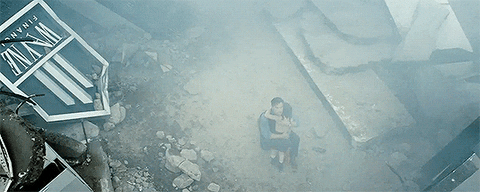 So there you have them folks! Any other movie logic weirdness you can think of? Let us know by commenting below.
Still hungry for more movie goodness? Take a peep at our huge range of Movie TShirts and Movie Gifts for some amazing items inspired by your favourite films and characters.
xoxo
Save
Shake a stick and dance a jig! It's time for another retro movie weekend!
Like a well rehearsed and totally committed high board diver taking part in an international event (you choose), we find ourselves stepping up the long and nervous climb to reach our platform. Taking a moment to take in the scene, atmosphere and to gain composure, we'll steady our breathing before stepping towards the edge of the world. Counting down to the big moment, we'll coil like a spring ready to leap into action before springing into action for our moment of truth.
Have a happy retro weekend!
SATURDAY 13th August
.
Bugsy Malone (1976) Film4 11:00am-1:00pm (2 hours)
Alan Parker's slapstick musical comedy, featuring a cast composed entirely of children and following a war between rival gangsters in 1920s New York – fought with custard pies and cream-firing Tommy guns. When a slick mobster acquires devastating new weapons, his arch rival enlists the aid of a small-time chancer to steal them. Starring Scott Baio, Florrie Dugger and John Cassisi, with Jodie Foster in an early appearance.
Inspector Gadget (1999) Film4 1:00pm-2:40pm (1 hour 40 minutes)
A clumsy security guard is critically injured during a run-in with a thief, so his cybernetics-expert employer transforms him into the ultimate crime-fighting machine – a bionic officer with an array of gadgets and weaponry cunningly concealed inside his body. Disney comedy adventure based on the 1980s cartoon series, starring Matthew Broderick, Rupert Everett and Joely Fisher.
The Mummy (1999) ITV 4:00pm-6:15pm (2 hours 15 minutes)
A soldier of fortune joins an academic and her conniving brother on an expedition to an ancient Egyptian lost city. The explorers accidentally cause the spirit of a vengeful priest with awe-inspiring supernatural powers to rise from his tomb, leading to a desperate battle for survival. Fantasy action adventure, starring Brendan Fraser, Rachel Weisz, John Hannah, Arnold Vosloo and Oded Fehr.
Mission: Impossible (1996) Film4 4:30pm-6:40pm (2 hours 10 minutes)
Secret agents suspect there is a traitor in their organisation when their latest assignment ends in disaster. The sole survivor is accused of being the mole, forcing him to go on the run to clear his name. However, in the process, he discovers a former Russian spy is selling information about the world's leading undercover operatives. Action thriller based on the 1960s TV series, starring Tom Cruise, Jon Voight and Ving Rhames.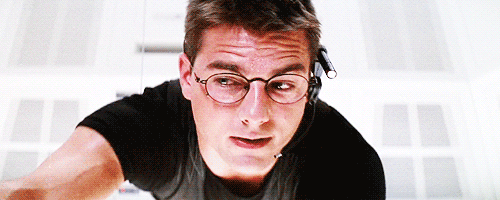 Men in Black II (2002) Channel 4 6:20pm-8:00pm (1 hour 40 minutes)
Agent J investigates the unauthorised landing of a spacecraft and discovers a malevolent alien disguised as a lingerie model is on the verge of destroying humanity. His only hope of stopping her diabolical plot is to restore the memory of his retired partner K – but his former mentor takes more than a little convincing. Sci-fi comedy sequel, directed by Barry Sonnenfeld, starring Will Smith, Tommy Lee Jones, Rosario Dawson, Lara Flynn Boyle, Johnny Knoxville, Rip Torn and Tony Shalhoub.
The Matrix Revolutions (2003) ITV2 9:00pm-11:25pm
As the survivors of the human race make their last stand against the machines, freedom fighters Neo and Trinity undertake a desperate journey into the heart of the enemy stronghold seeking a way to end the war, while the rogue computer programme Smith sets about remaking the virtual world of the Matrix in his own image. Conclusion of the sci-fi trilogy, starring Keanu Reeves, Carrie-Anne Moss, Laurence Fishburne and Hugo Weaving.
Fun Fact: The name of the station between the Machine World and The Matrix is called Mobil Ave. Mobil is an anagram of Limbo, the traditional station between Heaven and Earth.
Gone in 60 Seconds (2000) Sky1 9:00pm-11:15pm (2 hours 15 minutes)
A veteran car thief is forced out of retirement to steal 50 top-of-the-range vehicles in exchange for his brother's life. While his sibling is held hostage by a sadistic gangster, he asks his former cronies to help – but with the clock ticking and just a few days remaining to pull off the daunting task, their chances of success are hanging by a thread. Thriller, starring Nicolas Cage, Angelina Jolie, Giovanni Ribisi and Robert Duvall.
Reservoir Dogs (1992) Spike 10:00pm-12:00am (2 hours)
Criminals are employed by a crime boss to carry out a diamond robbery that goes disastrously wrong. In the bloody aftermath of the heist, they try to establish what happened and how the police were aware of their plans all along – leading to the hardening suspicion that one of them betrayed the gang. Quentin Tarantino's thriller, starring Harvey Keitel, Tim Roth, Michael Madsen, Chris Penn and Steve Buscemi.
Gladiator (2000) Channel 4 10:00pm-12:55am (2 hours 55 minutes)
Roman general Maximus Decimus Meridius is a casualty of a power struggle between the corrupt Emperor Commodus and the senate. Ordered to be put to death along with his family, he escapes his would-be killers but is sold into slavery as a gladiator – but uses his fame in the arena to fight against the tyrant. Oscar-winning period epic, with Russell Crowe, Joaquin Phoenix, Derek Jacobi and Oliver Reed.
Lock Up (1989) ITV4 10:15pm-12:25am
A convict is transferred to a maximum security prison, where he falls foul of a sadistic warden with a grudge against him – and who abuses his position of power to make the inmate's life a misery and destroy his good relationship with the guards. Thriller, starring Sylvester Stallone, Donald Sutherland, Darlanne Fluegel and Tom Sizemore.
Die Hard 2 (1990) Film4 11:15pm-1:35am (2 hours 20 minutes)
Tough cop John McClane arrives at an airport to pick up his wife, but finds himself plunged into a bloody life-or-death struggle. He must battle terrorists who have seized control of the terminal as part of a campaign to secure the release of a convicted drug baron. Action thriller sequel, starring Bruce Willis, Bonnie Bedelia, William Sadler, Franco Nero and William Atherto.
Fun Fact: The scenes with Bruce Willis running through tunnels under the airport were filmed at a water treatment facility miles underground near Los Angeles.
SUNDAY 14th August
.
Porridge (1979) Film4 11:00am-1:00pm (2 hours)
Cellmates Fletcher and Godber are coerced into aiding an escape attempt organised by the sinister Grouty. However, the two jailbirds contrive to break back into prison before their absence is detected by the formidable Mr Mackay. Comedy based on the TV series, starring Ronnie Barker, Richard Beckinsale, Peter Vaughan, Fulton Mackay and Brian Wilde.
WarGames (1983) Channel 5 1:00pm-3:10pm (2 hours 10 minutes)
A teenager hacks into a top-secret military supercomputer, which challenges him to what he thinks is a game. However, the machine has complete control of the US nuclear arsenal, and the youngster's actions are unwittingly pushing the world to the brink of war. Thriller, starring Matthew Broderick, Ally Sheedy, Dabney Coleman and John Wood.
The Railway Children (1970) ITV3 3:40pm-5:55pm
Three Edwardian children are forced to leave their comfortable middle-class London home and move to the wilds of Yorkshire after their father is wrongfully imprisoned for treason. Family drama adapted from E Nesbit's story, starring Jenny Agutter, Sally Thomsett, Gary Warren, Dinah Sheridan, Bernard Cribbins, William Mervyn and Iain Cuthbertson.
Predator (1987) Syfy 9:00pm-11:10pm (2 hours 10 minutes)
An elite military team takes on a top-secret mission in the jungles of Central America, but the soldiers realise they have been deceived by their CIA employers. A greater danger presents itself when they are stalked by a lethal alien big-game hunter with the power to become invisible, that has come to Earth to stalk human prey. Sci-fi thriller, starring Arnold Schwarzenegger, Carl Weathers and Bill Duke.
Aliens (1986) E4 9:00pm-12:05am (3 hours 5 minutes)
Lone survivor Ripley is rescued in deep space decades after an alien creature wiped out her ship's entire crew. She is recruited to accompany a military expedition to a colony on the planet where she first encountered the monster, only to find the aliens have been reproducing and there are now hordes of them. James Cameron's sci-fi thriller sequel, with Sigourney Weaver, Michael Biehn and Lance Henriksen.
The Deer Hunter (1978) ITV4 9:00pm-12:40am
The lives of three American steelworkers and their families are torn apart in the wake of the Vietnam War. After enduring horrific treatment in a prison camp during the conflict, the three friends return to their homes but struggle to readjust to normal life. Oscar-winning drama, starring Robert De Niro, Christopher Walken, Meryl Streep, John Savage and John Cazale in his last film role.
Pulp Fiction (1994) 10:00pm-1:00am (3 hours)
A series of interlinked stories about the Los Angeles underworld. A hitman plays minder to his boss's wife, and he and his partner deal with a dead body following a mishap with a gun. Meanwhile, a washed-up boxer goes on the run after refusing to throw a fight, and two lovers plot a hold-up in a diner. Quentin Tarantino's crime drama, starring John Travolta, Samuel L Jackson, Uma Thurman, Bruce Willis, Ving Rhames, Tim Roth and Amanda Plummer.
Whatever you're up to this weekend, put the heavy the stuff at the bottom and remember to book early to avoid disappointment.
xoxo
*DISCOUNT Ts & Cs:*
Discount can be applied to all product on our website.
£20 minimum spend to qualify for discount
Code(s) must be entered at basket to qualify.
Code(s) valid until MIDNIGHT, 12/08/2016
Cannot be used in conjunction with any other offers
Valid for telephone and mobile orders too

*COMPETITION Ts & Cs:*
Winner will be awarded a £1000 gift voucher. Equivalent to a years supply of t-shirts. Winner will be invoice number 1000000 unless found to be non-genuine (decided at our description). In which case the next genuine order will be the winner.