It's wacky! It's fun! It's cr-a-a-a-zy! It's outrageous!!
We can hardly grasp it! The TV icon that raised us through the 80s is turning an amazing 26 years old today!
Yep way back in 1989, we were first introduced to one of the most loved places frankly in the world, The Fun House! It had everything, fun messy games (loved the gunge!), head to head school battles, questions, go-carts and of course (the guy who puts the fun into Fun House) Pat Sharp and his twin cheerleaders Mel and Martina. What more could we have possibly wanted??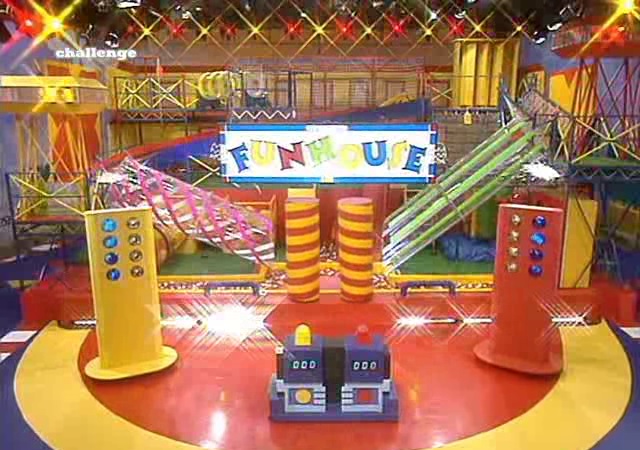 Running for an impressive ten years, Fun House was THE kids show of the 90s and was the one place every kid wanted to visit and make as much mess as possible.

For those not in the know, Fun House consisted of two teams from separate schools who would battle it out in and around the Fun House to earn points. After each game there would be a series of questions that could also earn extra points for each team.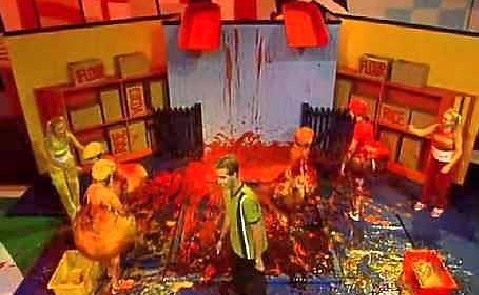 After three usually pretty messy games, it was time for the best thing on TV ever and what every kid wish they could do…the Fun-Kart grand Prix!

Each team would then battle it out on the track to collect bonus points before switching drivers. It was perfect!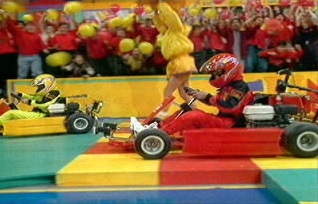 From all of here at TruffleShuffle, we'd love to say a huuuuge Happy Birthday to Fun House and all of the amazing people who helped make our childhood that extra special including our retro hero Pat Sharp.

Why not celebrate in style with one of our exclusive Fun House T-Shirts featuring the theme tune and the iconic cast….
| | |
| --- | --- |
| | |
So what are your memories of this iconic show? Let us know bu leaving a comment below of sending us a tweet on @truffleshuffle_

xoxo