The epic movie franchise Star Wars is set for yet another release!  The Complete Saga on Blu-ray will feature all six live-action Star Wars feature films along with three additional discs and more than 30 hours of extensive special features including never-before-seen deleted and alternate scenes, an exploration of the exclusive Star Wars archives, and much, much more.
This nine-disc collection brings the wonder of the entire saga direct to your living room, where you can revisit all of your favourite Star Wars moments in gorgeous high definition and with pristine 6.1 DTS Surround Sound.
Marking the first time ever that the full Saga is available in one complete collection, this Blu-ray box set also features a coveted peek into the making of the Saga with vintage documentaries, audio commentaries, behind-the-scenes moments, interviews, prop and costume turnarounds, retrospectives and more. Check out the trailer here and let us know what you think….
It's out September 12th in the UK but you can pre-order your very own set from Amazon here!
We've got to admit, we'll most probably be suckered into buying this, mainly for the never seen before extras (even though we already seem to have A LOT of Star Wars Movies in our DVD collection) but how about our fellow Star Wars fans?
And on the subject of Star Wars Merchandise, we may be biased but if you're looking for a T-Shirt to wear whilst watching your new box-set, you can't go far wrong with our huge selection which you can check out here including the likes of these little galactic gems…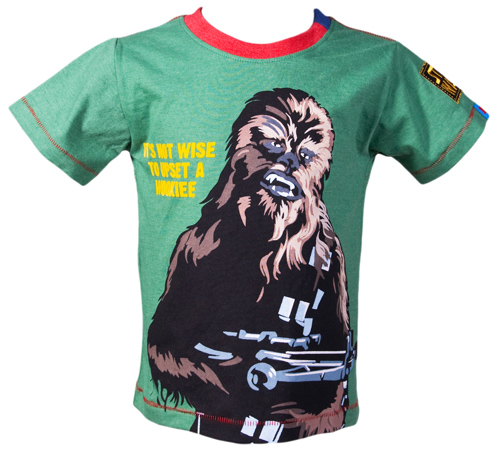 Oh and don't forget, we don't JUST do T-Shirts! Check our collection of Star Wars gifts, gadgets and goodies here! I mean, who wouldn't want a Darth Vader Projection Alarm Clock which not only projects the time onto your wall but also comes complete with creepy Darth Vader breathing sounds! 🙂