Yes, you read it right! Back to the Future's III's iconic DeLorean is part of the upcoming Profiles in History auction and this awesome piece of movie history is expected to fetch a whopping $600,000 when it goes under the hammer in December!
One of only three of the seven DeLoreans used in the trilogy to survive, it was of course fitted with a flux capacitor and fuelled by plutonium,  ready to travel through time when it reached a speed of 88mph.
For fans with slightly less cash to burn, the legendary hoverboard, which featured in Back to the Future Part II, is also on sale and estimated to fetch up to $20,000 (£12,800!)  Marty's jacket and the shirt worn by his legendary mentor, Doc Brown are also up for grabs.
The auction is being held to raise money for Michael J Fox's Foundation for Parkinson's Research, Fox who played Marty Mc Fly in the awesome movie trilogy went public with his own battle with Parkinson's in 1998 after he was diagnosed seven years previously.
The auction, which will include other items of film memorabilia including a pair of Wizard of Oz ruby slippers, will take place December 15 to 17 so if you're prepared to dig pretty damn deep, keep your eye on the auction site here as more details will be revealed soon.
If however (like us,) these amazing pieces of movie memorabilia are sadly out of reach, never fear! Luckily, you can get your very own little piece of Back To The Future for just £5.99 right here on TruffleShuffle.com!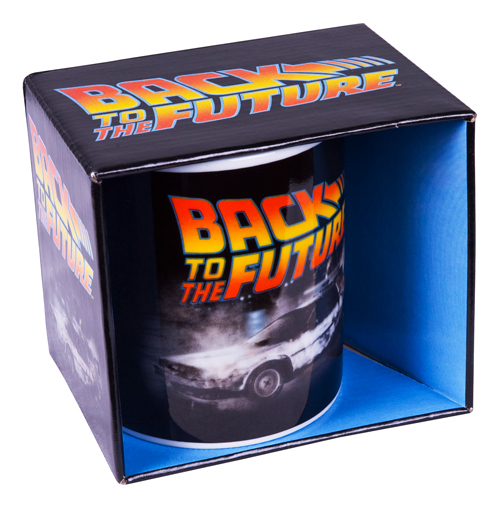 OK So it might not quite be able to travel through time but we reckon it's still pretty damn cool!
Save