Here at TruffleShuffle our range of officially licensed Star Wars T-Shirts & Gifts seems to be growing faster than the Millennium Falcon in hyperdrive. So what better time to give you a quick rundown on some of my favourite t-shirts.
Whether you're an AT-AT addict, a sucker for a Stormtrooper or go delirious for Darth we have something you'll love! Our wide range of products owes thanks to some great brands creating even greater designs!! Chunk, Junkfood and Fabric Flavours have created some real gems. Chunk cleverly mix your favourite characters into modern day situations bringing a fun twist to some classic intergalactic stars. Junk Food boast some seriously retro artwork, these will definitely 'flick the switches' for all the die-hard Star Wars fans. And don't think we've forgotten about those up and coming Luke Skywalkers as Fabric Flavours has some brilliant t-shirts and babygrows.
With such an 'out of this world' collection of brilliant officially licensed Star Wars t-shirts and gifts I thought I'd better pick out some of my highlights.
First off, A surfing Wookie. I can't imagine paddling to catch that perfect wave when suddenly a wookie 'drops in' on you and steals that perfect moment. Luckily, this probably isn't going to happen but that didn't stop Chunk creating this amazing design. Yours for just £27.99.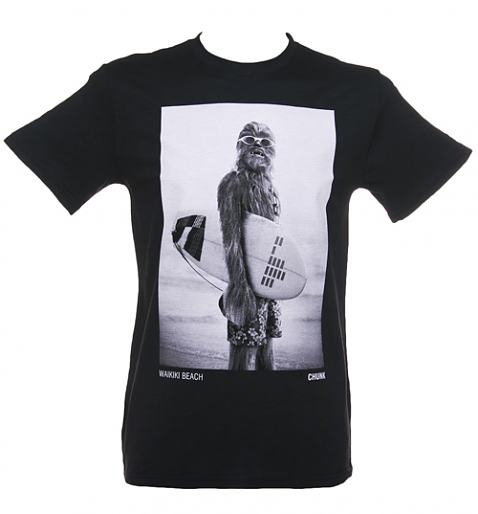 Continuing the sports theme, have you ever wondered what what Yoda's right hook would feel like? Well, it turns out when he's not busy being a Jedi master or a DJ for that matter he like nothing more than a few rounds in the ring. This t-shirt from Chunk is an absolute knock out at £27.99

Next is possibly my favourite form of transport. If I could arrive at work in anything it would have to be an AT-AT. This fantastic retro print t-shirt from JunkFood allows all AT-AT addicts to share the love too. £29.99

If you were going to start your own Darkside Race team there is only one group who you'd rely on to be your pit team. They're already dressed to comply with current health and safety regulations so they only need to be taught how to change a tyre. And in this fab Chunk print they appear to be doing a fantastic job. But then with a ruthless boss like Darth Vader watching, wouldn't you? £27.99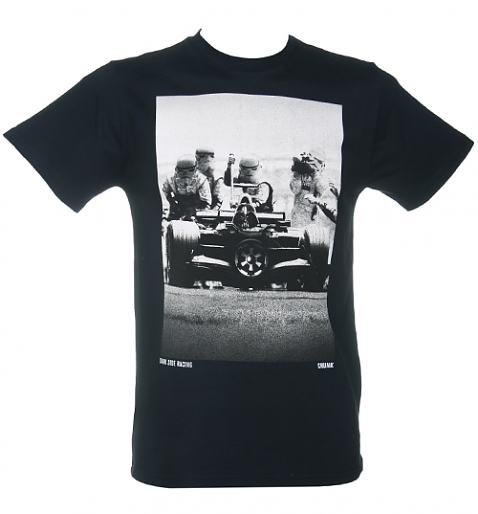 With so much to choose why not go and check out even more styles here.
xoxo