This week on the retro weekend movie rundown, it all seems a bit Superhero heavy, most likely due to the release of the Avengers movie in cinemas this week (anyone planning on leaving their sofa to watch that by the way?)
Despite that – there are still a few old school corkers in there so plenty of excuses not to leave your house all weekend in the name of your retro movie education!
I've done my best to include some classic movies I think you should watch, a few movies from that boy wizard we all know and love and one guilty pleasure – I'll let you guess which one that is (Whatever!)
Enjoy and have a happy weekend of retro movie watching  TruffleShufflers…..
SATURDAY 28th  APRIL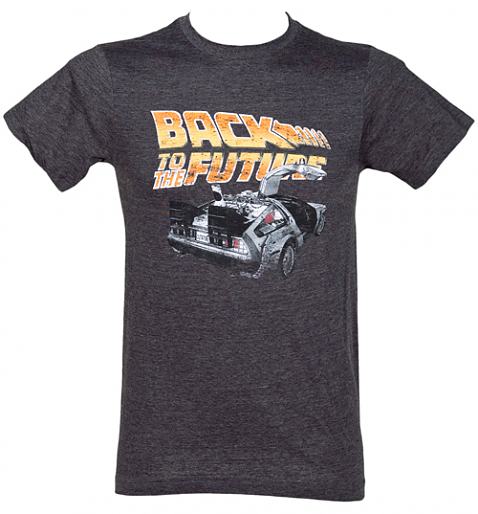 Back to the Future Part II (1989) – ITV2 5:50pm-8:00pm (2 hours 10 minutes) Sat 28 Apr
Time-travelling teenager Marty McFly travels to the 21st century, where he has to save his children from a terrible fate. However, this proves to have unforeseen consequences when the future version of arch enemy Biff sees a chance to rewrite history for his own benefit, leaving Marty stuck in a twisted parallel universe. Sci-fi comedy sequel, starring Michael J Fox and Christopher Lloyd.
Wayne's World (1992) –  E4 9:30pm-11:30pm (2 hours ) Sat 28 Apr
Dim-witted heavy metal fans Wayne and Garth hit the big time when a slimy TV executive invests money in their cable show. Comedy, starring Mike Myers, Dana Carvey, Rob Lowe, Tia Carrere, Lara Flynn Boyle and Michael DeLuise, with a guest appearance by veteran rocker Alice Cooper
Clerks (1994) – Dave 10:00pm-11:55pm (1 hour 55 minutes) Sat 28 Apr
An unhappy shop assistant is forced to work on his day off, and also has to contend with his sarcastic best friend insulting all the customers. As his girlfriend pressures him to sort out his dead end life, he learns that an old flame has returned to town, forcing him to consider what he really wants. Comedy, the debut of writer-director Kevin Smith. Starring Brian O'Halloran, Jeff Anderson and Marilyn Ghigliotti
Iron Man 2 (2010) – Sky Movies Action & Adventure 5:50pm-8:00pm (2 hours 10 minutes) Sat 28 Apr
Tycoon-turned-superhero Tony Stark confronts a fearsome new foe in a Russian scientist using his own deadly hi-tech weapons to seek revenge. He also faces a struggle to keep his secrets out of the hands of both the government and an amoral rival, and discovers the armour he developed to fight evil is slowly killing him. Action adventure sequel, with Robert Downey Jr, Mickey Rourke and Don Cheadle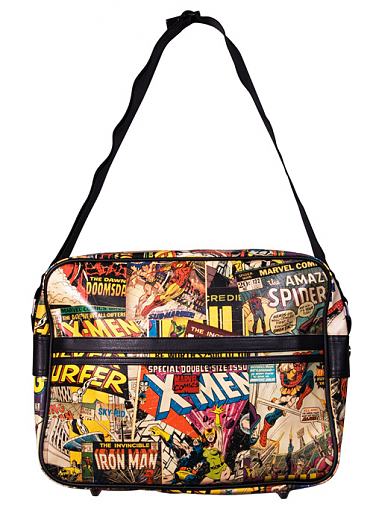 Thor (2011) – Sky Movies Action & Adventure 8:00pm-10:00pm (2 hours ) Sat 28 Apr
The Norse god of thunder is banished from his own world when his arrogance puts the kingdom on the brink of war. He is sent to present-day Earth, where he is forced to live among humans without his supernatural powers, but must regain his abilities to defend his new home against his evil brother. Kenneth Branagh's fantasy adventure, starring Chris Hemsworth, Natalie Portman, Tom Hiddleston and Anthony Hopkins
Captain America: The First Avenger (2011) – Sky Movies Action & Adventure 10:00pm-12:05am (2 hours 5 minutes) Sat 28 Apr
A puny but brave volunteer is rejected for military service during the Second World War. He becomes the test subject for an experiment that transforms him into the ultimate soldier, and battles against a secret Nazi society plotting to harness the powers of a mystical artefact. Superhero adventure, with Chris Evans, Hugo Weaving, Hayley Atwell and Tommy Lee Jones
Hulk (2003) – Sky Movies Action & Adventure 12:05am-2:25am (2 hours 20 minutes) Sun 29 Apr
Scientist Dr Bruce Banner turns into the rampaging green Hulk after exposure to a huge dose of gamma radiation, prompting the military to embark on a no-holds-barred mission to destroy the monster. Meanwhile, Banner's unstable father resurfaces, holding the secret to his transformation. Comic-strip adventure from director Ang Lee, starring Eric Bana, Jennifer Connelly, Sam Elliott and Nick Nolte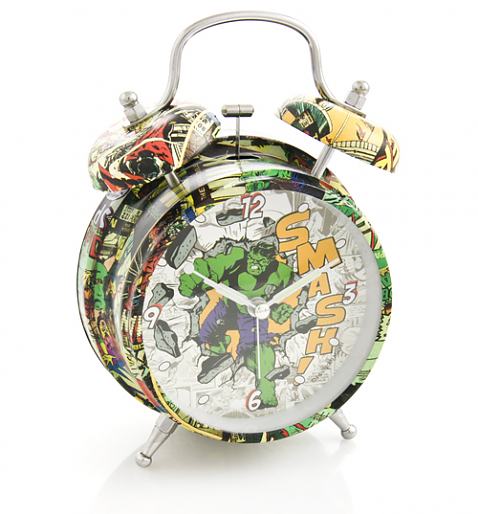 SUNDAY 29th APRIL
The Incredible Hulk (2008) – ITV2 6:50pm-9:00pm (2 hours 10 minutes) Sun 29 Apr
A bungled experiment blights a scientist with a primal alter ego, which causes him to turn into a monster whenever he gets angry. He travels the world seeking a cure for his condition, while a ruthless general is determined to use him as a weapon. However, one of the soldiers under his command is set to undergo a terrifying transformation of his own. Comic-book adventure, starring Edward Norton, Tim Roth, Liv Tyler and William Hurt.
Caddyshack (1980) – ITV3 9:00pm-11:00pm (2 hours ) Sun 29 Apr
A host of weird and wacky characters causes mayhem at an exclusive golf club, including a laid-back professional player, an obnoxious millionaire, the snobbish club president, a motley collection of teenage caddies and a psychotic groundskeeper engaging in a desperate fight to the death with a canny gopher. Comedy, starring Chevy Chase, Bill Murray, Michael O'Keefe and Rodney Dangerfield.
Clueless (1995) – E4 7:00pm-9:00pm (2 hours ) Sun 29 Apr
A rich high-school student uses all her charm and financial clout to boost a new pupil's image, but soon finds she has created a monster – while her own popularity suffers in the process. Teen comedy, inspired by Jane Austen's Emma, starring Alicia Silverstone, Stacey Dash, Brittany Murphy and Paul Rudd
Harry Potter and the Prisoner of Azkaban (2004) – Sky Movies Action & Adventure 5:00pm-7:30pm (2 hours 30 minutes) Sun 29 Apr
The teenage wizard is alarmed to learn a dangerous fugitive sorcerer is searching for him. Meanwhile, a new teacher at Hogwarts helps the bespectacled youngster to protect himself from the school's soul-sucking security guards. The third in the fantasy adventure series, starring Daniel Radcliffe, Emma Watson, Rupert Grint, Gary Oldman, David Thewlis, Michael Gambon, Robbie Coltrane and Alan Rickman
Harry Potter and the Deathly Hallows: Part 1 (2010) – Sky Movies Family 8:00pm-10:30pm (2 hours 30 minutes) Sun 29 Apr
The dark lord Voldemort rises to ultimate power over the magical world, while the teenage wizard and his friends set out on a mission to find the magical horcruxes – artefacts containing parts of the evil wizard's soul that hold the key to destroying him. The first half of the two-part conclusion to the fantasy saga, starring Daniel Radcliffe, Ralph Fiennes, Emma Watson and Rupert Grint
Iron Man (2008) – Film4 9:00pm-11:25pm (2 hours 25 minutes) Sun 29 Apr
An arms manufacturer taken hostage by a terrorist group realises the weapons his company builds have been falling into the wrong hands. Using his engineering skills to construct a hi-tech armoured suit, he manages to escape and then puts technology to good use in the fight against evil across the globe. Superhero adventure, starring Robert Downey Jr, Jeff Bridges, Gwyneth Paltrow and Terrence Howard
Young Frankenstein (1974) – Film4 11:25pm-1:30am (2 hours 5 minutes) Sun 29 Apr
Frederick Frankenstein rejects his family heritage as a mad scientist, but when he finds a book revealing how his grandfather created a monster, he cannot resist building one of his own. Mel Brooks' spoof of James Whale's classic 1930s horror films, starring Gene Wilder, Marty Feldman, Madeline Kahn, Teri Garr, Peter Boyle and Gene Hackman