Here are TruffleShuffle.com we are often asked to help out with various charity organisations and fundraising events and while we would love to be able to help everyone it is not always possible and so we like to select a couple of requests each month, that we feel we are able to assist in some way.
Recently we received an email from Callum Reece, Radio Presenter and Voiceover Artist, who contributes a lot of his time to different charity causes, helping to raise as much awareness and of course money, as possible. Having read about the latest charity Callum has chosen to support we wanted to contribute to all the fab efforts so far.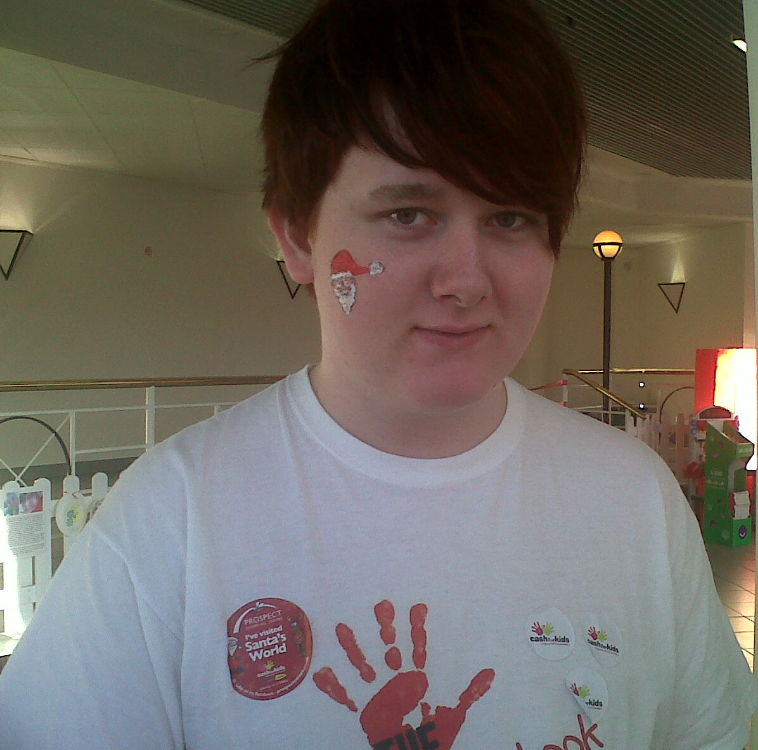 Callum has pledged his support to the Charlie Hook Appeal. Charlie is a 6 year old boy with an aggressive form of cancer and as part of the Charlie Hook Appeal, Callum is trying to help raise £300,000 for potentially life saving treatment abroad for 6 year old Charlie.

Please read on to hear from Charlie's Mum Nicola and to see how you can help Charlie's Appeal:
"On the 10th January 2011, on his 5th birthday, my beautiful son Charlie was diagnosed with high risk, stage 4 Neuroblastoma. An aggressive and difficult to treat childhood cancer. I can not describe the shock and shear devastation. He has had to endure months of intensive and invasive tests, chemotherapy, surgery and will shortly begin radiotherapy and immunotherapy. I am literally watching my once lively, happy, cheeky and outgoing baby go through hell and back in hope that he gets better. This is a living nightmare. Charlie is a fighter and tries so hard to keep a smile on his face because he knows this will make his mummy smile too. He has so far responded well to treatment but there is a very high relapse rate. The UK has no relapse protocol. In this event, I refuse to be told there is nothing more that can be done, I simply will not accept this. Its my job as his mummy to go to the ends of the earth and back to save him.
Unfortunately this comes at a price, a 6 figure price for treatment abroad. Charlie needs to be able to have instant access to money to pay for treatment that the UK cannot offer. It is impossible to predict if, how, or where Charlie could relapse, but the fact is that he does stand a terribly high chance of suffering some sort of relapse within the next 5 years, with most relapsing within the first 2 years. Treatments range in price from around £150,000, though should Charlie relapse in the brain, something that is happening more and more, we would need to be ready with a deposit of around £300,000 for live saving treatment in America.
If everyone we met, or who heard of Charlie, donated just £1 we would be able to raise the money in no time.
Thanking you all to the moon and back."
The next event that is planned to help raise funds for this appeal is a 'Charity "KNEES UP" Evening' which is sure to be a lot of fun on Saturday 12th May at O'Sullivan's in Hull. The evening will include an auction, raffle, disco, games, a buffet and much more, all for just £6 per ticket!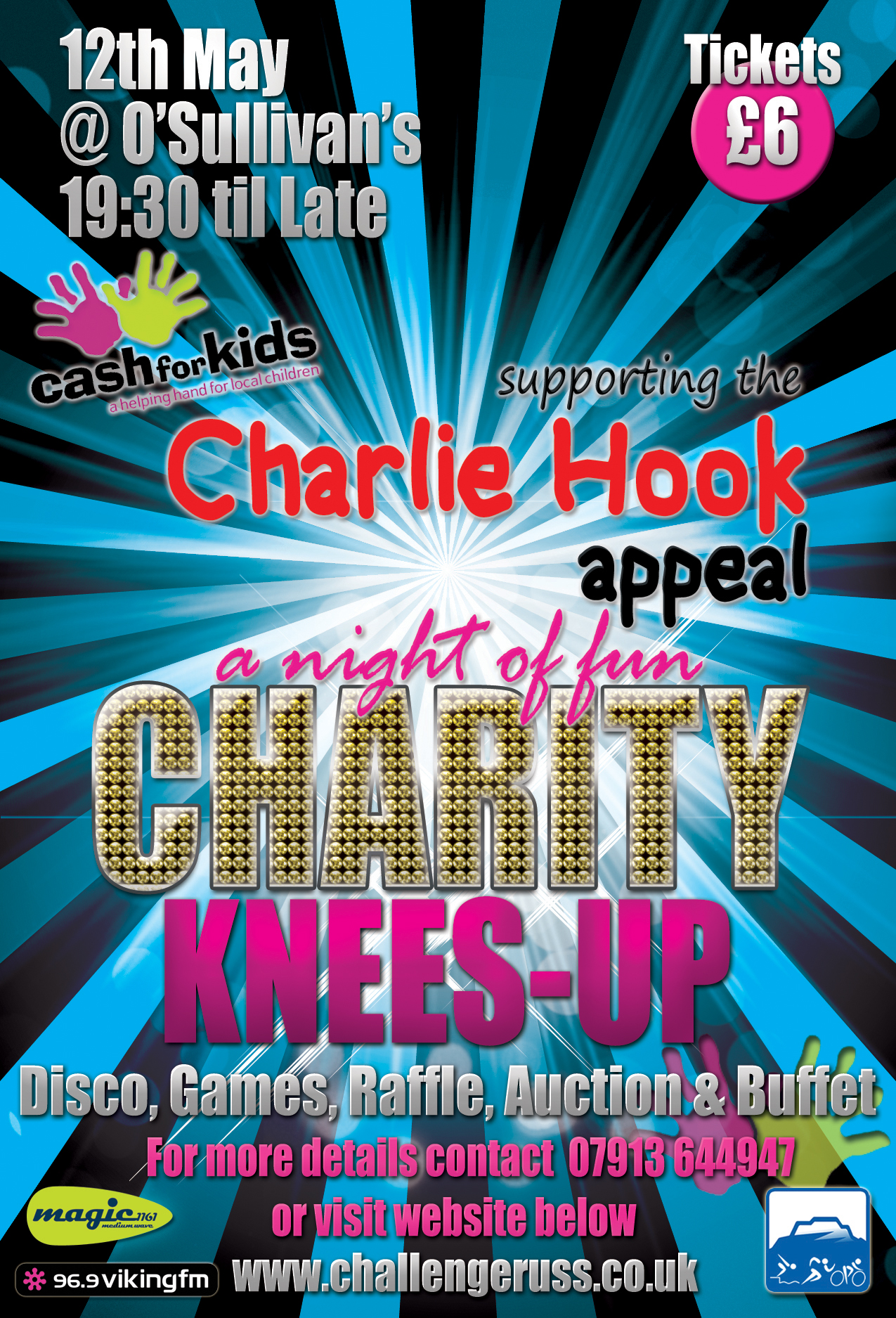 With a raffle planned we have offered a prize of a Gift Voucher for our site which means the lucky winner can choose anything they like on our site! So, if you find yourself with nothing in the diary for Saturday 12th May and fancy enjoying a fun night, all for a good cause, you should get yourself along to O'Sullivan's in Hull and you could be in with a chance of winning some top prizes!
We look forward to hearing all about the evening and wish Charlie and his family, Callum and the team the very best of luck with their fundraising, we are sure it is going to be a huge success xoxo