There are four good reasons to stay in this weekend and watch movies with us. The first being the cruddy weather, the second that the Jubilee is finally over and everyone should be all Queen'd out, the third is if you're a football widow of the Euro 2012 action and the fourth being that there are some quite tasty films on! Below is a list of twelve flavoursome nostalgic treats to wrap your retro movie taste buds around. We hope you enjoy.
Have a happy retro weekend 🙂
SATURDAY 9th JUNE
Hocus Pocus (1993) More4 12:10pm-2:00pm (1 hour 50 minutes)
A teenager in Salem, Massachusetts, breaks into a spooky house on Halloween and accidentally resurrects three witches who have been dead for 300 years. The sorceresses are soon causing chaos while seeking a suitable sacrifice for a ritual to give them eternal youth. However, an old foe – a boy they turned into a cat – is on hand to help stop their mischief. Supernatural Disney comedy, with Bette Midler, Sarah Jessica Parker, Kathy Najimy and Omri Katz.
Short Circuit (1986) Syfy 4:10pm-6:10pm (2 hours)
A military robot is struck by lightning and develops a mind of its own. The machine embarks on a series of comic misadventures, but the company that made him want him back. He realises his only hope is to convince the scientist who invented him that he really is alive. Sci-fi comedy adventure, starring Steve Guttenberg, Ally Sheedy and Fisher Stevens.
Home Alone (1990) Film4 11:00am-1:00pm (2 hours)
A boy has to fend for himself when he is accidentally left behind after his family jets off to Paris for Christmas. The youngster initially enjoys his freedom, but is soon forced to resort to ingenious booby traps to defend the family home from two dim-witted burglars. Comedy, starring Macaulay Culkin, Joe Pesci, Daniel Stern, John Heard, Catherine O'Hara and John Candy.
Home Alone 2: Lost in New York (1992) Film4 1:00pm-3:20pm (2 hours 20 minutes)
Hapless youngster Kevin somehow manages to catch the wrong plane and finds himself heading for New York, while his family jets off to Florida. Having got his hands on his father's credit card, he is enjoying the good life staying in a luxury hotel – until he bumps into two familiar burglars with an axe to grind. Comedy sequel, starring Macaulay Culkin, Joe Pesci, Daniel Stern, Brenda Fricker and Tim Curry.
Spider-Man (2002) Sky Movies Action & Adventure 10:00pm-12:05am (2 hours 5 minutes)
A clumsy teenager develops superhuman powers after a genetically engineered spider bites him. At first his fantastic skills delight him, but his elation is severely tempered by a family tragedy, prompting him to dedicate his talents to combating evil. However, he faces a baptism of fire in the form of crazed villain the Green Goblin. Comic-book superhero adventure, with Tobey Maguire, Kirsten Dunst, Willem Dafoe, James Franco and Rosemary Harris.
Days of Thunder (1990) Sky Movies Action & Adventure 12:05am-2:00am (1 hour 55 minutes)
An arrogant racing driver is determined to seize the reigning champion's crown, but a serious crash jeopardises his chances of ever racing again. Drama, starring Tom Cruise, Nicole Kidman, Robert Duvall, Randy Quaid and John C Reilly
SUNDAY 10th JUNE
E.T.: The Extra-Terrestrial (1982) ITV2 6:45pm-9:00pm (2 hours 15 minutes)
A lonely boy befriends an alien who has been left stranded on Earth. The two develop a psychic connection as the boy helps the extraterrestrial to contact his own people and call for rescue. However, living on Earth starts to have a devastating effect on the visitor's health, while a government operative is determined to capture him for study. Steven Spielberg's sci-fi fantasy, starring Henry Thomas, Drew Barrymore, Dee Wallace-Stone and Peter Coyote.
Honey, I Blew Up the Kid (1992) E4 7:15pm-9:00pm (1 hour 45 minutes)
A scientist perfects a device for enlarging any object – but unfortunately, his two-year-old son is accidentally turned into a giant and goes on the rampage through the streets of Las Vegas. Disney comedy sequel, starring Rick Moranis, Marcia Strassman, Robert Oliveri and Lloyd Bridges.
Masters of the Universe (1987) Sky Movies Sci-fi & Horror 4:40pm-6:30pm (1 hour 50 minutes)
The heroic warrior He-Man sets out to bring an end to the evil Skeletor's reign of terror, but is transported to Earth by a cosmic key, with his arch enemy's henchman in hot pursuit. Fantasy adventure, starring Dolph Lundgren, Frank Langella, Meg Foster and Billy Barty.
Inspector Gadget (1999) Film4 3:15pm-4:50pm (1 hour 35 minutes)
A clumsy security guard is critically injured during a run-in with a thief, so his cybernetics-expert employer transforms him into the ultimate crime-fighting machine – a bionic officer with an array of gadgets and weaponry cunningly concealed inside his body. Disney comedy adventure based on the 1980s cartoon series, starring Matthew Broderick, Rupert Everett and Joely Fisher.
Hot Shots! Part Deux (1993) Film4 7:20pm-9:00pm (1 hour 40 minutes)
A misunderstood hero takes on a special mission to rescue a platoon of highly trained soldiers kidnapped by Middle Eastern terrorists. Spoof action movie sequel, starring Charlie Sheen, Valeria Golino and Rowan Atkinson. Martin Sheen makes a cameo appearance alongside his real-life son.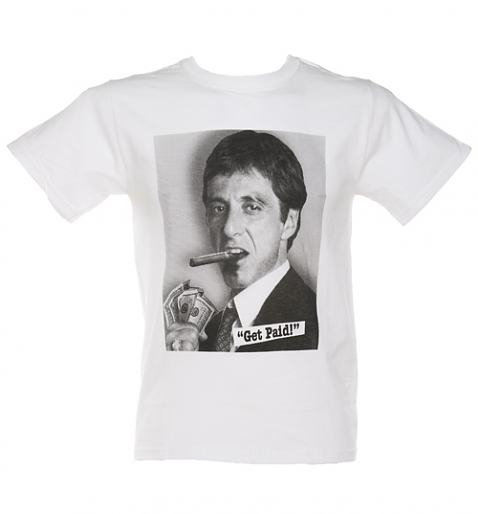 Scarface (1983) ITV4 11:00pm-2:20am (3 hours 20 minutes)
Small-time crook Tony Montana emigrates from Cuba to the US, determined to become rich and powerful. Admitted into the inner circle of a Miami drug lord, he ultimately takes over his boss's empire and even his wife. However, his paranoia and cocaine addiction begin to spiral out of control, while his enemies circle, waiting for the chance to bring him down. Gangster thriller remake, with Al Pacino, Michelle Pfeiffer and Robert Loggia.
What a weekend full of treats we have in store! Definitely something to keep us occupied should this miserable weather continue!
Enjoy the movie marathon xoxo