This week we weren't expecting to find much in the way of interesting retro-esque films on telly because of the football. So we were pleasantly surprised at what was on offer. If singing nuns, teenage detectives or Swayze's ever gyrating hips sound like your brand of cup o'tea then this weekend's retro movie rundown is right up your road.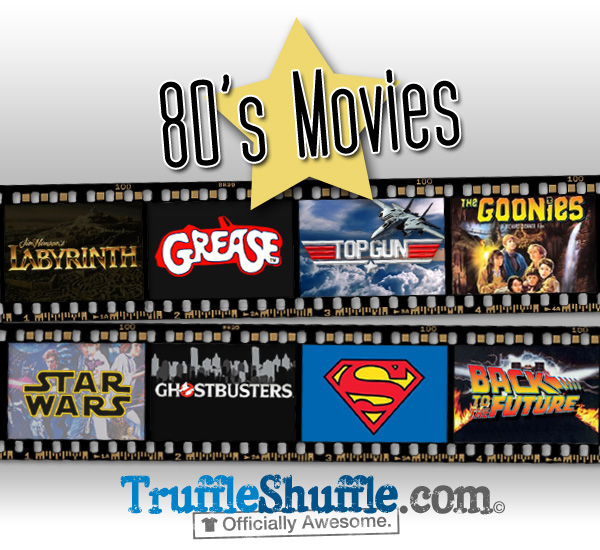 Enjoy and have a happy retro weekend 🙂
SATURDAY 15th JUNE
Sister Act (1992) Channel 4 7:00pm-9:00pm (2 hours)
Nightclub singer Deloris Van Cartier agrees to testify against her gangster boyfriend after witnessing a murder. Placed in protective custody by the authorities, she is less than pleased to discover she is expected to pose as chaste nun Sister Mary Clarence in a convent. Comedy, starring Whoopi Goldberg, Harvey Keitel, Maggie Smith, Bill Nunn and Kathy Najimy
Parenthood (1989) ITV3 8:00pm-10:30pm (2 hours 30 minutes)
Anxious family man Gil Buckman is determined to have a better relationship with his three children than he had with his tough father. Elsewhere, his two sisters are also having family problems – one is struggling to understand her two troubled teenagers, while the other's husband wants to turn their toddler into a child genius. Comedy drama, starring Steve Martin, Keanu Reeves, Mary Steenburgen, Jason Robards and Dianne Wiest
Young Sherlock Holmes (1985) Film4 3:20pm-5:30pm (2 hours 10 minutes)
The teenage detective and his future sidekick Watson meet for the first time at boarding school. The death of Holmes's mentor sets the youngsters on their first case, and they discover that former members of an archaeological survey team have died under suspicious circumstances – pointing to a sinister Egyptian cult using hallucinogenic poisons to kill its victims. Adventure, starring Nicholas Rowe, Alan Cox and Sophie Ward
Monty Python's The Meaning of Life (1983) ITV4 10:00pm-12:15am (2 hours 15 minutes)
A series of sketches examining mankind's secrets and taboos through the trials of life from conception to death. Surreal comedy, starring the Python team of Michael Palin, Graham Chapman, John Cleese, Eric Idle, Terry Jones and Terry Gilliam. Featuring introductory short film The Crimson Permanent Assurance.
SUNDAY 16th JUNE
Last Action Hero (1993) Channel 5 1:30pm-3:50pm (2 hours 20 minutes)
A boy watching an action movie is transported into the film by a magic ticket and meets its hero figure, who refuses to believe he is a fictional character. Matters take a turn for the worse when the screen villain gets hold of the ticket and crosses over into the real world – where bad guys can win. Comedy adventure, starring Arnold Schwarzenegger, Austin O'Brien, Charles Dance, F Murray Abraham and Anthony Quinn
Dirty Dancing (1987) Channel 5 6:00pm-8:00pm (2 hours)
A dance instructor at a 1960s resort hotel fears his career will be jeopardised when his regular partner is forced to pull out of an important show in which they are due to perform. Luckily, a naive teenager is happy to step in, and is treated to a whirlwind holiday education in life, love and expressing herself. Romantic drama, starring Patrick Swayze, Jennifer Grey and Jerry Orbach.
Bloodsport (1988) Sky Movies Action & Adventure 10:00pm-11:40pm (1 hour 40 minutes)
A talented martial arts expert gets entangled with a tenacious undercover reporter as he takes part in an illegal fighting tournament, where the last man standing wins the day – and the losers usually end up in the cemetery. Action adventure, starring Jean-Claude Van Damme, Donald Gibb, Leah Ayres, Norman Burton and Roy Chiao
The Shawshank Redemption (1994) ITV1 London 10:15pm-12:50am (2 hours 35 minutes)
A banker is wrongly jailed for his wife's murder and over the course of a life sentence he forms a close friendship with a fellow inmate. He also earns a position of trust as book-keeper to the corrupt prison governor – giving him the time and opportunity to conceive a unique escape plan. Frank Darabont's drama, starring Tim Robbins, Morgan Freeman, Bob Gunton, William Sadler, Clancy Brown and Gil Bellows
P.S If there are any movies on that you think deserve a mention let us know and we'll keep our eyes peeled for next time. Or, if you have any favourites that you would like us to look out for and let you know when they are on, just let us know and we will compile a "movie wish list"!
I do love a singing nun….hmm I mean come on England! Goals and stuff yeah!