That time again folks where we take you on a journey through time and space with our weekly helping hand for all your retro movie needs! Relax and reminisce with some of the absolute classic 80s films we've hand picked for you guys this weekend.
Lights, camera aaand action!!
SATURDAY 29th SEPTEMBER
Uncle Buck (1989) ITV2 7:55pm-9:50pm (1 hour 55 minutes)
An unreliable but good-natured slob is called upon to look after his trouble-making nephew and nieces while their parents are away – and what starts as a disaster soon changes for the better as the unlikely babysitter gets to grips with the finer points of the job. Family comedy, starring John Candy, Macaulay Culkin, Jean Kelly, Gaby Hoffman, Amy Madigan and Laurie Metcalf.
The Terminator (1984) Syfy 10:00pm-12:10am (2 hours 10 minutes)
A cyborg assassin is sent on a murderous mission back in time to the 20th century, where he wreaks havoc while searching for his intended victim – a woman whose unborn son is destined to lead the human race in a war against machines. However, a soldier has also been sent from the future to protect her. James Cameron's sci-fi thriller, starring Arnold Schwarzenegger, Linda Hamilton and Michael Biehn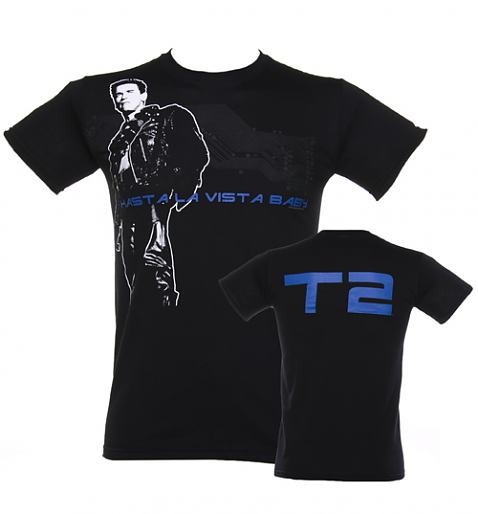 E.T.: The Extra-Terrestrial (1982) Syfy 3:40pm-5:50pm (2 hours 10 minutes)
A lonely boy befriends an alien who has been left stranded on Earth. The two develop a psychic connection as the boy helps the extraterrestrial to contact his own people and call for rescue. However, living on Earth starts to have a devastating effect on the visitor's health, while a government operative is determined to capture him for study. Steven Spielberg's sci-fi fantasy, starring Henry Thomas, Drew Barrymore, Dee Wallace-Stone and Peter Coyote.
Road House (1989) 5USA 9:00pm-11:15pm (2 hours 15 minutes)
A philosophy-reading kung fu expert gains a reputation as the best bouncer around, and is hired by the owner of a rowdy Missouri bar to keep the peace. When he fires some of the establishment's corrupt staff, he incurs the wrath of a local crime boss who has a stranglehold on the town's businesses. Action thriller, starring Patrick Swayze, Ben Gazzara, Kelly
SUNDAY 30th SEPTEMBER
When Harry Met Sally (1989) TCM 9:00pm-10:55pm (1 hour 55 minutes)
A man and a woman with different attitudes to life meet by chance and develop a close and long-lasting friendship. But over time, a mutual sexual attraction begins to develop and threatens to ruin their relationship – raising the question whether men and women can ever really be just friends. Romantic comedy, starring Billy Crystal and Meg Ryan
Back to the Future (1985) ITV2 6:35pm-9:00pm (2 hours 25 minutes)
Teenager Marty McFly travels back to the 1950s in a time machine built by his eccentric inventor friend. The return journey proves tricky enough, but he also accidentally alters the sequence of events that led to his parents falling in love – and has to persuade his future dad to win his mother's heart, or he will never be born. Sci-fi comedy adventure, starring Michael J Fox, Christopher Lloyd, Lea Thompson and Crispin Glover.
| | |
| --- | --- |
| Ladies Flux Capacitor Back To The Future Glow In The Dark T-Shirt | Men's Flux Capacitor Back To The Future Glow In The Dark T-Shirt |
Batteries Not Included (1987) Syfy 3:50pm-6:00pm (2 hours 10 minutes)
A family of tiny alien spacecraft intervenes to help the residents of a run-down Manhattan brownstone tenement stop greedy developers from demolishing their homes. However, the miniature flying saucers have the odds stacked against them as they bravely do all they can to save the day. Sci-fi fantasy, starring Jessica Tandy, Hume Cronyn, Frank McRae and Elizabeth Pena.
Dragnet (1987) Sky Movies Comedy 6:10pm-8:00pm (1 hour 50 minutes)
Chalk-and-cheese Los Angeles cops investigate the nefarious activities of a TV evangelist and a pornographic-magazine baron suspected of operating a criminal cult. Comedy spoof of the 1950s TV series, starring Dan Aykroyd, Tom Hanks, Christopher Plummer, Harry Morgan and Dabney Coleman.
Aaaaand CUT! That's a wrap everyone.
Whatever you're up to this weekend, make sure you play nice, stay safe and we'll see you here for next week's installment of retro goodness.