If you're a kid of the 80's, and a lover of cool t-shirts – then we're pretty confident that you already know about our awesome collection of Ghostbusters t-shirts, however…as we're the best website in town – we thought we'd give you a run down of our favourites and introduce you to the new Ghostbusters accessories we have. Ghostbusters loungewear, Ghostbuster belts, Ghostbuster TOYS! (and much much more!) The only thing we don't have is the whacky scientists themselves. Give us time, we're working on it!
Among our favourites – we definitely rate the Men's Venkman Costume t-shirt, an absolute classic for any Ghostbusters fan. If you remember running around as a kid, pretending you were part of the team, then you won't feel out of place in this! Also in our favourite is the Men's Ghostbusters Montage t-shirt, recently added to the TruffleShuffle sale!
With the festive season approaching – it would be an excellent time to check out our accessories for some super-retro Christmas gifts!
Don't worry, we haven't forgotten about the ladies of the retro world – we also have an amazing selection of Ladies Ghostbusters t-shirts, all fit for a queen!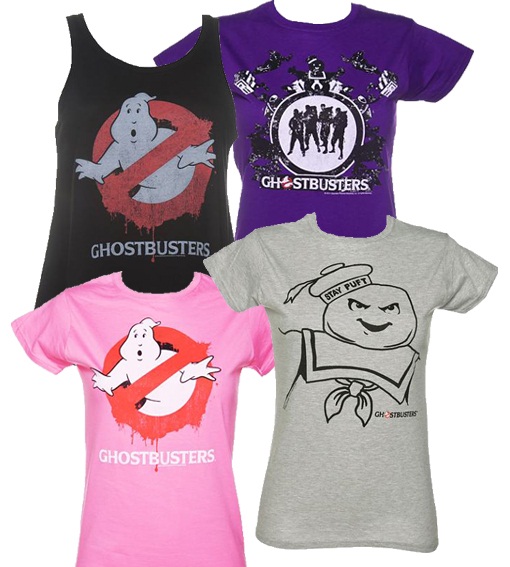 We ain't afraid of no style!
Save