Santa Claus is coming to town! It must be the bumper Christmas edition of the retro movie rundown – Ho ho ho!
So like a primary school nativity with little mites dressed like shepherds, their mothers tea towels wrapped around their heads, as a wee little Mary rocks back and forth a Tiny Tears baby Jesus and a cheeky Joseph sneakily lodges his index finger into his own nose – let us be your wise men three as we bring to you gifts of cinematic greatness, retro celluloid awesomeness and festive movie magic gold.
Have a very festive Retro Christmas! 🙂
SATURDAY 22nd DECEMBER
Weekend at Bernie's (1989) ITV4 1:45pm-3:45pm (2 hours)
Two aspiring accountants are invited to their playboy boss's beach house, only to discover he has been murdered – setting the scene for all manner of comic complications as they try to convince everyone he is still alive. Slapstick comedy, starring Andrew McCarthy, Jonathan Silverman, Catherine Mary Stewart, Don Calfa and Terry Kiser.
Back to the Future Part III (1990) ITV1 London 4:20pm-6:30pm (2 hours 10 minutes)
Time-travelling teenager Marty McFly is transported back to the days of the Wild West, where he strives to save his eccentric scientist friend Doc Brown from death at the hands of a villainous gunslinger. Final instalment in the sci-fi comedy trilogy, starring Michael J Fox, Christopher Lloyd, Mary Steenburgen and Thomas F Wilson.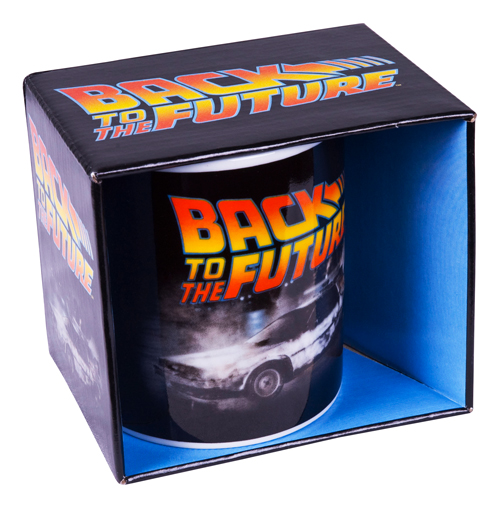 Beetlejuice (1988) Sky Movies Modern Greats 8:00pm-10:00pm (2 hours)
Recently deceased couple Adam and Barbara Maitland enlist the professional services of a hard-boiled veteran ghost to scare away the obnoxious yuppie family who have moved into their former home. Tim Burton's supernatural comedy, starring Michael Keaton, Geena Davis, Alec Baldwin, Winona Ryder, Jeffrey Jones and Catherine O'Hara.
Rocky IV (1985) ITV4 11:05pm-1:00am (1 hour 55 minutes)
The Italian Stallion steps back into the ring for a Cold War clash against seemingly invincible Russian boxer Ivan Drago – but has to fight the bout in his opponent's native country. Drama sequel, starring Sylvester Stallone, Dolph Lundgren, Talia Shire, Carl Weathers, Brigitte Nielsen and Burt Young.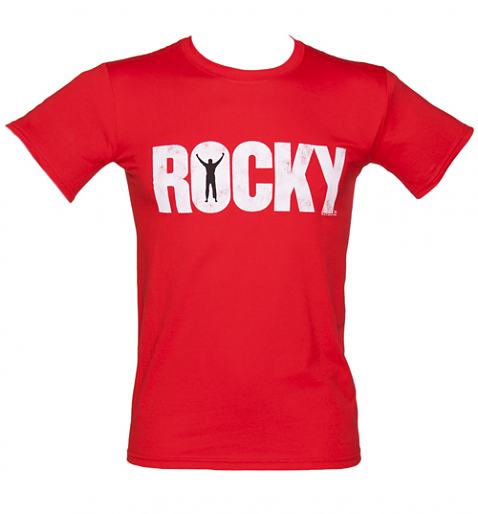 SUNDAY 23rd DECEMBER
It's a Very Merry Muppet Christmas Movie (2002) Channel 5 2:55pm-4:40pm (1 hour 45 minutes)
Kermit and his friends battle to save their beloved theatre from bankruptcy and the schemes of a grasping banker, but the hopeless situation proves too much for the stout-hearted frog. Luckily, a trainee angel intervenes and shows him why his efforts are so important for all concerned. Festive comedy, featuring appearances from Joan Cusack, Whoopi Goldberg, David Arquette, Matthew Lillard and William H Macy.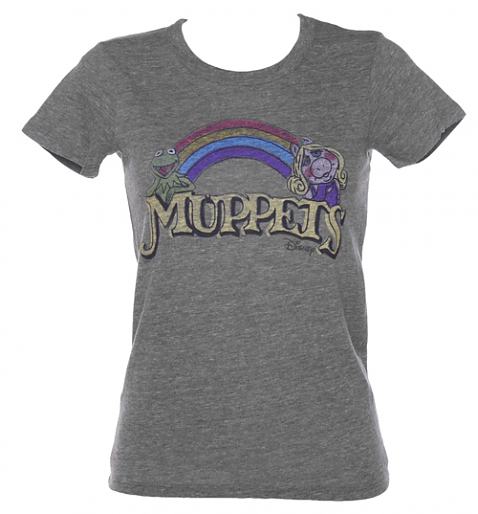 Cool Runnings (1993) BBC1 London 2:55pm-4:30pm (1 hour 35 minutes)
A sprinter fails to qualify for the Jamaican Olympic squad, but refuses to give up his dream. Learning that a former US bobsleigh coach is living nearby, he seizes the chance to shine in an entirely different sport, and cajoles three of his friends to join him in training for the 1988 Winter Olympics in the far less tropical environment of Canada. Fact-based comedy, with John Candy, Leon, Doug E Doug and Malik Yoba.
Twins (1988) ITV1 London 4:05pm-6:05pm (2 hours)
An unlikely pair of brothers, who were born as the result of a one-off genetic experiment and separated at birth, are reunited in adulthood. They set out on a cross-country search for their long-lost mother – fending off vicious loan sharks and a professional assassin along the way. Comedy adventure, starring Arnold Schwarzenegger, Danny DeVito, Kelly Preston and Chloe Webb.
Bad Santa (2003) Channel 5 9:00pm-11:00pm (2 hours)
A grumpy alcoholic safe-cracker takes a job as an in-store Father Christmas with a view to robbing his employers' premises – but a bullied child, a barmaid with a Santa fetish and an overzealous security guard look set to wreck his plans for an inside job. Black comedy, starring Billy Bob Thornton, Tony Cox, Brett Kelly, Lauren Graham, Bernie Mac and John Ritter.
MONDAY 24th DECEMBER – CHRISTMAS EVE!

The Muppet Christmas Carol (1992) Channel 4 11:00am-12:40pm (1 hour 40 minutes)
An embittered Victorian miser hates the festive season and people in general, but on Christmas Eve, the ghosts of his former business partners the Marley brothers visit him in the night. They warn him three spirits are coming to make him change his ways by showing him visions of the past, the present and what the future may hold. Comedy, with Michael Caine and Steven Mackintosh alongside the puppet characters.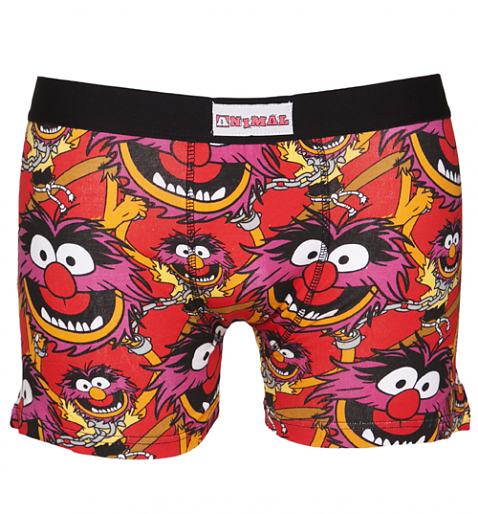 The Santa Clause (1994) BBC1 London 12:25pm-2:00pm (1 hour 35 minutes)
A grumpy divorced father faces a dilemma one Christmas Eve after accidentally startling Santa and causing him to fall to his death. The guilty man's only option is to put on the red suit, jump into the sleigh and finish the round himself, much to his son's delight. Fantasy comedy, starring Tim Allen, Judge Reinhold, Wendy Crewson, Eric Lloyd and David Krumholtz.
Home Alone 2: Lost in New York (1992) Channel 4 2:50pm-5:05pm (2 hours 15 minutes)
Hapless youngster Kevin somehow manages to catch the wrong plane and finds himself heading for New York, while his family jets off to Florida. Having got his hands on his father's credit card, he is enjoying the good life staying in a luxury hotel – until he bumps into two familiar burglars with an axe to grind. Comedy sequel, starring Macaulay Culkin, Joe Pesci, Daniel Stern, Brenda Fricker and Tim Curry.
Jingle All the Way (1996) Sky Movies Family 8:00pm-9:35pm (1 hour 35 minutes)
A workaholic father tries to make up for his perpetual absence from home by promising to buy his son a hugely popular action figure for Christmas – little realising every other father in town has the same idea. Comedy, starring Arnold Schwarzenegger, Sinbad, Jake Lloyd, Rita Wilson, Robert Conrad and Phil Hartman.
TUESDAY 25th DECEMBER – CHRISTMAS DAY!

Toy Story (1995) ITV1 London 1:25pm-3:00pm (1 hour 35 minutes)
A jealous string-pulled cowboy doll's status as his owner's favourite plaything is threatened by the arrival of a charismatic hi-tech astronaut figure, who refuses to believe he is simply a toy. However, the rivals are forced to work together when they are left stranded in the outside world. Pixar animated adventure, featuring the voices of Tom Hanks, Tim Allen, Don Rickles and Jim Varney.
Scrooged (1988) Channel 4 2:25pm-4:20pm (1 hour 55 minutes)
A heartless TV executive is cruel to his employees and just sees the festive season as an opportunity to make money. However, on Christmas Eve, three ghosts arrive in the night and challenge him to change his cynical ways by showing him his past, present and future. Comedy based on Charles Dickens' A Christmas Carol, starring Bill Murray, Karen Allen, John Forsythe, David Johansen and Carol Kane.
Jurassic Park (1993) ITV2 6:35pm-9:00pm (2 hours 25 minutes)
Scientists are given a sneak preview of a safari park inhabited by genetically engineered dinosaurs created by an eccentric tycoon. However, it all goes wrong when a greedy employee sabotages the security systems, allowing the prehistoric beasts to roam free and hunt the visitors. Steven Spielberg's action adventure, starring Sam Neill, Laura Dern, Jeff Goldblum, Richard Attenborough and Samuel L Jackson.
Trading Places (1983) Film4 9:00pm-11:20pm (2 hours 20 minutes)
Two billionaire brothers engineer the downfall of a high-flying stockbroker, while giving a homeless conman all the advantages of wealth, as part of a bet to see whether heredity or upbringing determines character. Comedy, starring Dan Aykroyd, Eddie Murphy, Jamie Lee Curtis, Ralph Bellamy, Don Ameche and Denholm Elliott.
It's time once again to open the final window on the retro rundown advent calendar! Guaranteed to get you in the Christmas spirit and fill your soul with joy (spoiler alert – it's the final scene from Scrooged so if you haven't seen it sorry!) Watch it anyway, it'll make your day.
Whatever you get up to over Christmas please enjoy yourselves, eat lots, pass out in front of the telly and watch some great retro films.
Much love and Merry Christmas.