Now as much as we love retro tees featuring all our favourite characters, films and retro icons, one of the most popular and never out of fashion must-haves is the humble rock t-shirt.
Traditionally hailing from merchandise sold at gig venues as a memento and badge of honour to say 'I was there' to fellow rockers, the band tee has become a fashion staple among many and is the perfect way to express yourself and love for the music that rocks your world!
Hitting the stage right now we have some of the most iconic designs around featuring some pretty big names in the biz. Check out our latest collection…
With a front man like Iggy Pop, any live Stooges event would always have been highly entertaining and full of shocks and surprises! Often regarded as highly influential in the rise of Punk Rock and initiating stage diving, Iggy and the Stooges, who formed in the 60's saw great success in their come back of 2003, with cult classics such as I Wanna Be Your Dog. Iggy also has a great solo career, with a high point being, Lust For Life in 1977. Pick up this Iggy and the Stooges T-Shirt today!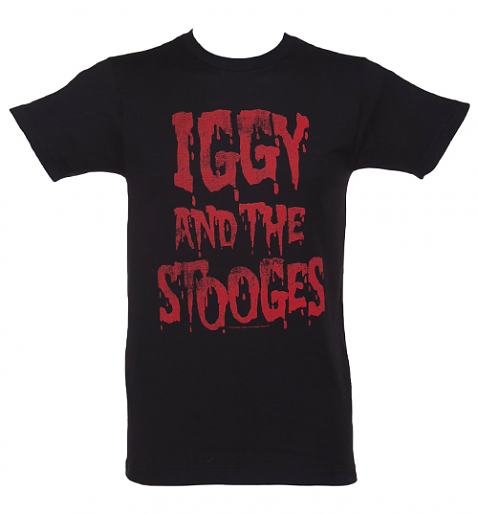 This wicked new The Velvet Underground T-Shirt celebrates the American rock band and features the artwork from their first album, The Velvet Underground & Nico. Originally released in 1967. The recoding of the album was financed by Andy Warhol and took place during his Exploding Plastic Inevitable multimedia event tour. The artwork was designed by Warhol. A highly influential and experimental album, touching on controversial subject matter, this is a must have for any music fan.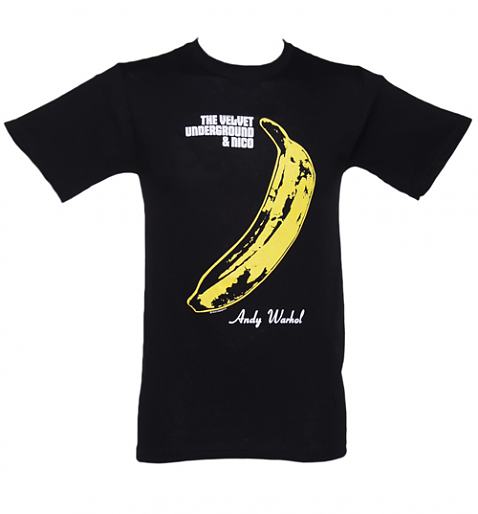 The 1967 Beatles album, Sgt Pepper's Lonely Hearts Club Band is a real cult classic. It included tracks such as Lucy In the Sky With Diamonds, When I'm Sixty Four, With A Little Help From My Friends and this tee which features the album artwork on the front and stamp print on the back is a sure fire winner for any fan of the Fab Four. The album drew influences from music across the globe and incorporated a real orchestra. It was a real benchmark in the history of the band and this Beatles T-Shirt is the ideal tribute.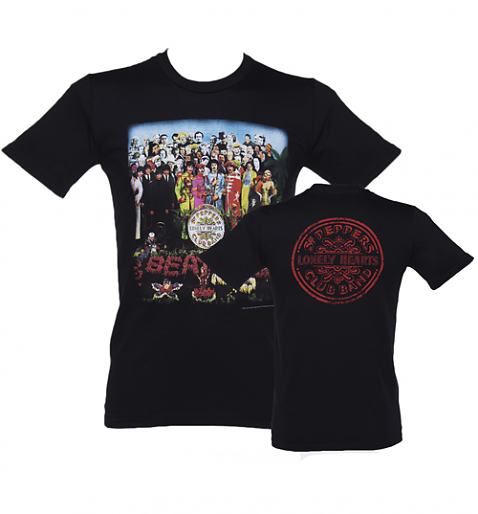 1987 was a great year for the US rockers Bon Jovi, they had embarked on the first, major worldwide tour following the release of their massive hit album, Slippery When Wet, launched in the previous year. 1987 was also the year that Wanted, Dead Or Alive was released. This Bon Jovi T-Shirt is a fab find for any fan!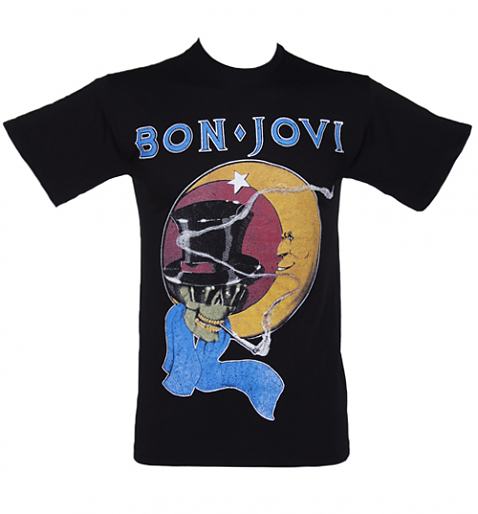 One of the best selling Metallica T-Shirts on the planet, this awesome skull explosion tee is an absolute must for any fan of the US rockers.