If you're anything like us, the real competition when playing Monopoly takes place even before the game has begun! Fighting for your favourite playing piece is the real challenge as whoever you're playing with, everyone will want the same one!
The board game titan that is Monopoly is shaking things up this year with their big Save Your Token Campaign which will see one of the iconic playing pieces never pass GO again!
That's right folks, the fate of the Scottie dog, race car, top hat and the five other tokens in this classic game are in the hands of us fans through a worldwide vote that will determine which token will be eliminated from the game forever.
Voting has already started and can you too can have your say via the Monopoly Facebook app where each mover will give a case as to why they should stay out of jail. Be quick though! Everything will close on the 5th of February.
Take a look how the score are looking at the moment….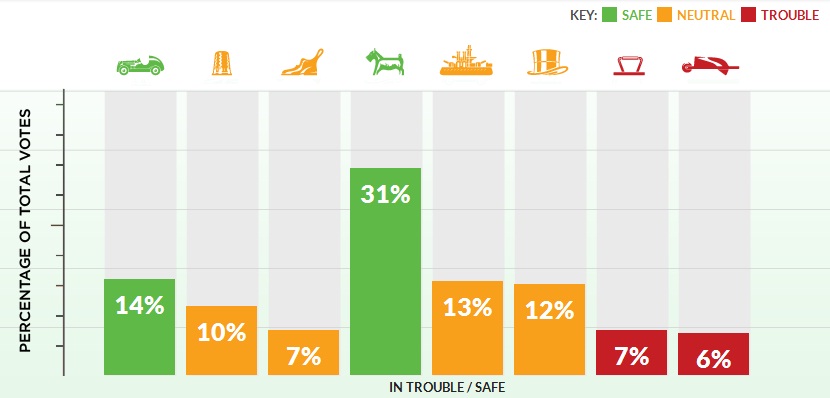 We're backing the good old car! Always one of our first choices when undertaking a Monopoly marathon PLUS without beloved cars our retro t-shirts would never make it to your doors 🙂
so….which one will you save??
Did you know? This is not the first time Hasbro has monkeyed with the game pieces. Three of the game's original tokens — the purse, lantern and rocking horse — were replaced in the 1950s by the dog, man on horseback, and wheelbarrow.
Left wanting more Monopoly fun?? Check out our cool range of exclusive and 100% official Monopoly T-Shirts from only £14.99!
xoxo