Mad dogs dirty beard! It's not only the weekend, it's an Easter special bumper four day weekend Whoop whoop!
So, from the Valleys of Beverly Hills like an 80's rock and roll party let us be your spandex clad rocker complete with studded leather jacket and feathered hair, as we stand astride a make shift stage holding aloft our trusty Gibson flying V guitar. As the crowd wait in anticipation for us to shred out retro movie awesomeness, rock out with cinematic mega amptitude and power slide to celluloid glory.
Have a happy retro Easter weekend everyone!
Friday 29th March
The Karate Kid (1984)Watch 2:50pm-5:15pm (2 hours 25 minutes)
A teenager at a new school befriends a pretty girl, but her ex-boyfriend is jealous and attacks him. During one particularly bad fight, a wise old caretaker intervenes and defeats the youngster's assailants using his martial art skills. He goes on to mentor the boy and teach him karate so he can face his enemies in a tournament. Drama, with Ralph Macchio, Pat Morita and Elisabeth Shue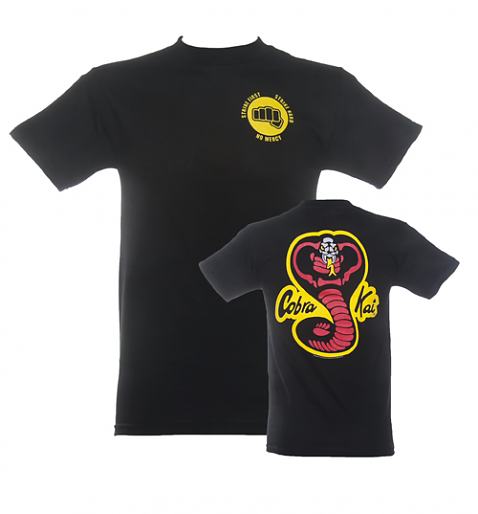 The Three Musketeers (1993) Film4 2:40pm-4:45pm (2 hours 5 minutes)
The king of France's elite personal guard is disbanded, but three of them refuse to lay down their swords. Aided by an impetuous young man keen to join their ranks, the trio set out to foil an evil cardinal's plot to seize the throne for himself by capturing the cleric's wily female spy. Swashbuckling comedy adventure, with Kiefer Sutherland, Charlie Sheen, Oliver Platt, Chris O'Donnell, Tim Curry and Rebecca De Mornay
Ferris Bueller's Day Off (1986) Film4 6:55pm-9:00pm (2 hours 5 minutes)
A cocky teenager plays truant from school and spends the day dragging his girlfriend and a reluctant friend into all manner of crazy adventures in the big city – while the school's dean of students vows to stop at nothing to prove the youngster is faking illness. Comedy, starring Matthew Broderick, Mia Sara, Alan Ruck, Jennifer Grey, Jeffrey Jones and Charlie Sheen
Son of Rambow (2007) BBC1 London 11:50pm-1:20am (1 hour 30 minutes)
A boy from a strict religious family, who has never watched television in his life, is amazed when a rebellious classmate shows him a pirate video of a Rambo film. An unlikely friendship develops and the sheltered youngster finds an outlet for his overactive imagination as they set about making their own action movie. Coming-of-age comedy, starring Bill Milner, Will Poulter and Jessica Hynes
Saturday 30th MARCH
Back to the Future (1985) ITV2 4:10pm-6:30pm (2 hours 20 minutes)
Teenager Marty McFly travels back to the 1950s in a time machine built by his eccentric inventor friend. The return journey proves tricky enough, but he also accidentally alters the sequence of events that led to his parents falling in love – and has to persuade his future dad to win his mother's heart, or he will never be born. Sci-fi comedy adventure, starring Michael J Fox, Christopher Lloyd, Lea Thompson and Crispin Glover.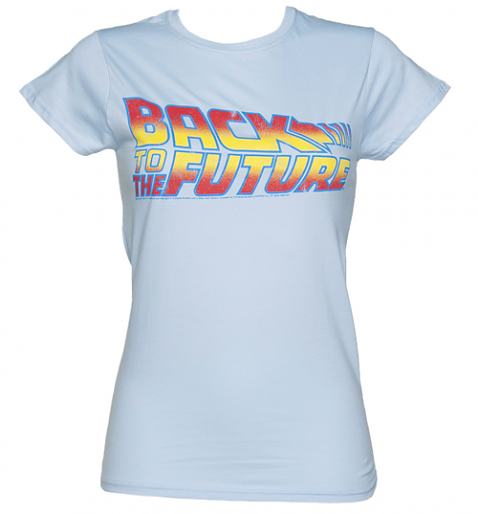 The Karate Kid Part II (1986) Watch 2:35pm-4:55pm (2 hours 20 minutes)
High-kicking teenager Daniel accompanies his venerable mentor Mr Miyagi when he returns to the Japanese province of Okinawa to visit his dying father. However, an old rival of Miyagi's is waiting for them, while Daniel is drawn into a vicious conflict with their enemy's own karate protege. Martial arts sequel, starring Ralph Macchio, Pat Morita and Yuji Okumoto
Jumanji (1995) Comedy Central 5:00pm-7:00pm (2 hours)
A man who has been trapped inside a mysterious jungle board game for 26 years is eventually freed when two children start to play it. Unfortunately, he arrives with a rampaging horde of animals on his heels, leaving only one solution – to finish the game he started all those years ago. Fantasy adventure, starring Robin Williams, Kirsten Dunst and Bonnie Hunt
Uncle Buck (1989) ITV2 8:20pm-10:20pm (2 hours)
An unreliable but good-natured slob is called upon to look after his trouble-making nephew and nieces while their parents are away – and what starts as a disaster soon changes for the better as the unlikely babysitter gets to grips with the finer points of the job. Family comedy, starring John Candy, Macaulay Culkin, Jean Kelly, Gaby Hoffman, Amy Madigan and Laurie Metcalf.
Sunday 31st MARCH
The Goonies (1985) Channel 5 1:30pm-3:40pm  (2 hours 10 minutes)
Seven youngsters uncover an old map and set out on the adventure of a lifetime to save their homes from a land developer by finding a legendary pirate's hidden treasure. However, they first have to navigate a series of booby-trapped underground caverns and outwit a family of crooks also after the loot. Children's adventure, starring Sean Astin, Corey Feldman, Josh Brolin and Martha Plimpton
Grease (1978) E4 7:00pm-9:15pm  (2 hours 15 minutes)
Rebellious American teenager Danny falls for innocent Australian girl Sandy during the summer holidays, but when he later finds out she is a new student at his school, he risks losing her love by trying to act cool in front of his friends. Romantic musical set in the 1950s, starring John Travolta, Olivia Newton-John, Stockard Channing, Jeff Conaway, Didi Conn and Barry Pearl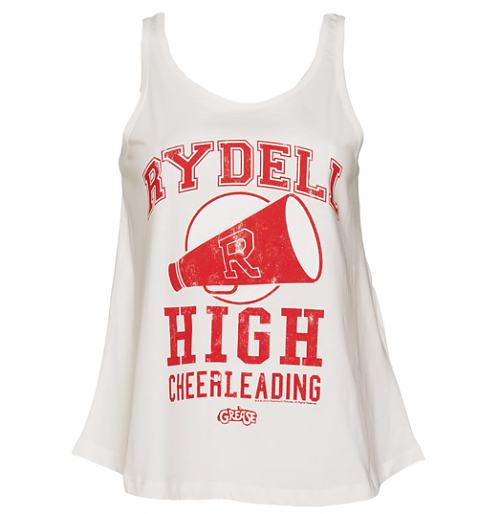 Back to the Future Part III (1990) ITV2 7:40pm-10:00pm (2 hours 20 minutes)
Time-travelling teenager Marty McFly is transported back to the days of the Wild West, where he strives to save his eccentric scientist friend Doc Brown from death at the hands of a villainous gunslinger. Final instalment in the sci-fi comedy trilogy, starring Michael J Fox, Christopher Lloyd, Mary Steenburgen and Thomas F Wilson.
GoodFellas (1990) Alibi 9:00pm-11:50pm (2 hours 50 minutes)
An Irish-Italian boy from a poor neighbourhood grows up idolising the glamorous lifestyle of the Mafia. Taken under the wing of a mobster, he rises quickly in the world of organised crime. But he soon has to face the realities of murder and treachery, while his involvement in drug deals puts him at risk from both sides of the law. Martin Scorsese's crime drama, starring Ray Liotta, Robert De Niro and an Oscar-
winning Joe Pesci
Monday 1st April
Sister Act 2: Back in the Habit (1993) BBC1 London 3:30pm-5:15pm (1 hour 45 minutes)
A cabaret singer who once hid out in a convent is reunited with the nuns she befriended, who now need her help. She poses as a member of the order once more and joins the staff of a Catholic school threatened with closure, where she aims to make a success of the resident choir. Comedy sequel, starring Whoopi Goldberg, Kathy Najimy, Lauryn Hill, Maggie Smith and James Coburn
Ace Ventura: Pet Detective (1994) 5* 4:15pm-6:00pm (1 hour 45 minutes)
An eccentric but brilliant former cop sets himself up to champion the underdog – as a private eye specialising in locating missing animals. The zany detective is called in to find a kidnapped dolphin – the mascot of an American football team – and uncovers a plot involving high-level police corruption. Comedy, starring Jim Carrey, Courteney Cox, Sean Young, Tone Loc and Noble Willingham
Jaws (1975) Syfy 5:30pm-8:00pm (2 hours 30 minutes)
A New England seaside town's tourist season is turned into a nightmare by a giant killer shark. The local police chief's efforts to protect the public are thwarted by the greedy mayor, forcing him to join forces with a grizzled fisherman and a marine biologist to hunt and kill the monster predator. Steven Spielberg's thriller, starring Roy Scheider, Richard Dreyfuss and Robert Shaw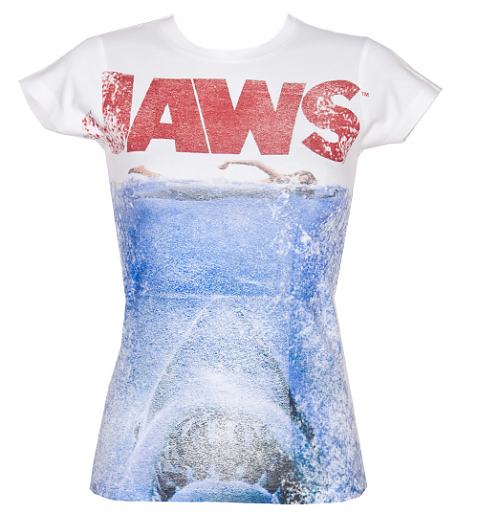 Sister Act (1992) Film4 6:55pm-8:50pm (1 hour 55 minutes)
Nightclub singer Deloris Van Cartier agrees to testify against her gangster boyfriend after witnessing a murder. Placed in protective custody by the authorities, she is less than pleased to discover she is expected to pose as chaste nun Sister Mary Clarence in a convent. Comedy, starring Whoopi Goldberg, Harvey Keitel, Maggie Smith, Bill Nunn and Kathy Najimy
Wowzers that'll keep us busy this weekend.
I know, I know Goonies is on for another week,why wouldn't I include it?
Just in case you missed it the first time round here's a little bonus movie clip to get you excited.
[lyte id="OmTNWVh2gSw" /]
Whatever you get up to this mega weekend remember try not eat to many chocolate eggs you'll spoil your tea and always enjoy yourselves.
I'm off to catch that Easter bunny.
Toodaloo!
xoxo