We're in full on nostalgia mode at TruffleShuffle Towers after the arrival of these fantastic Saved By The Bell T-Shirts, inspired by the awesomely 90s opening titles this design is a real retro treat.  Combined with our best selling Class of 93 and Bayside Tigers T-Shirts we've got all bases covered for any Saved by the Bell fan!
Inspired by our recent arrivals we've gone into full on detective mode to find out what the actors of our favourite classmates have been up to since graduating from Bayside High.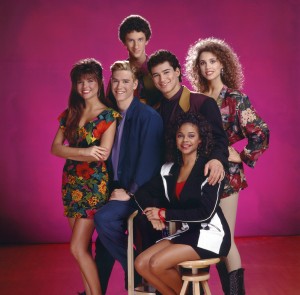 Zack Morris (played by Mark-Paul Gosselaar) was a charming slacker who's on and off relationship with Kelly Kapowski kept us all glued to our screens.  Seen as the leader of the gang, his clean-cut looks made him the popular poster boy of Saved by the Bell.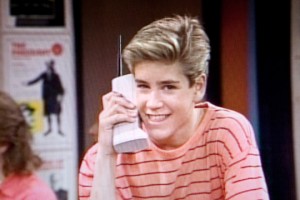 Since the show ended Mark-Paul has carried on acting and gone on to star in other shows, most popular of which was NYPD Blue which he featured in from 2001 to 2005.  He is currently one of the main stars in a show called Franklin and Bash alongside another of our retro favourites Breckin Meyer, who played Travis in Clueless!
The show which is described as Ally McBeal with Balls features the duo as unconventional lawyers and has just been renewed for a third series.
Kelly Kapowski (played by Tiffani Thiessen) was many a schoolboy crush, including many of the guys in the office!  She played the most popular girl in school and was head cheerleader and captain of the volleyball, swim and softball teams.  She was the love interest of Zack and their characters even got married in Las Vegas in a special show.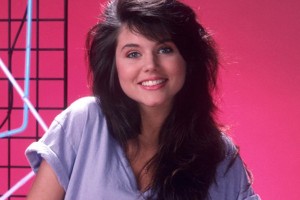 Straight after Saved by the Bell ended Tiffani went straight into cult show Beverley Hills 90210 as the character Valerie Malone, she stayed there for four years from 1994 – 1998.  Since then Tiffani has featured in many TV shows and films and has currently been starring in the show White Collar, a show about an FBI agents unconventional working partnership with a con-man, since 2009 to the present day.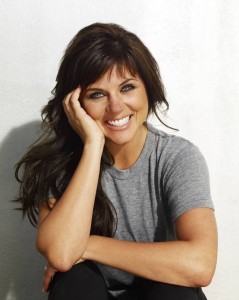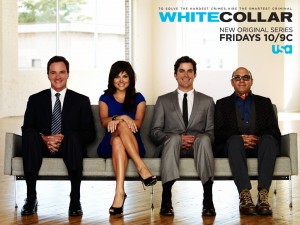 A.C. Slater (played by Mario Lopez) was the hunky jock with the sexy curly mullet who excelled in sports.  He was the schools star athlete being both a wrestler and quarterback of the football team, his friendship with Zack bought much of the fun and laughter to the show!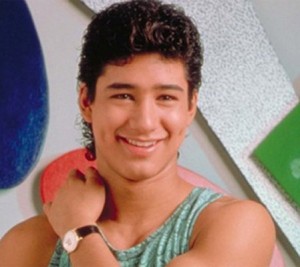 Recently Mario has been showing off his TV presenting skills as he co-hosted the X Factor in America alongside Khloe Kardashian, but has also been the host on shows such as America's Best Dance Crew and Extras.  He even took part in the third series of Dancing with the Stars and came a respectable second place!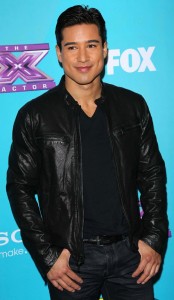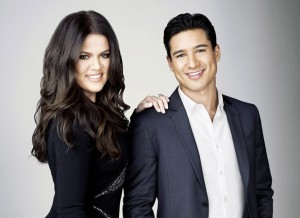 Screech (played by Dustin Diamond) was seen as the geek of the group, he was very clever but his lack of common sense and social skills provided frustration with the gang but, luckily for us, a lot of classic comedy moments!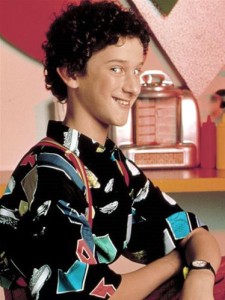 Dustin has had the most turbulent time since leaving the show, publishing a book of the inside story of Saved by the Bell where he painted an unflattering image of many of his co-stars and went into details of his sordid backstage behaviour.  He's a bit of a fan of the ladies and even released a sex tape, far removed from the uber-geek he played on Saved by the Bell!
He has also featured in reality shows such as Celebrity Fit Club and Hulk Hogan's Celebrity Championship Wrestling.  He played bass in a band called Salty the Pocketknife and even tries out the odd bit of stand up comedy!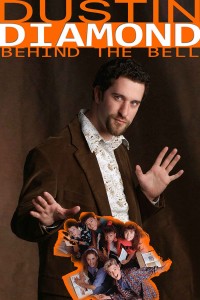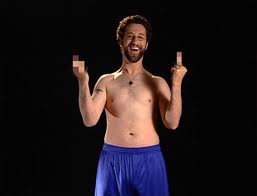 I hope you've enjoyed this catch up with Saved by the Bells finest, and to finish off our nostalgia fest I'm off to watch a couple of episodes!  All together now… "When I wake up in the morning and the alarm gives out a warning, I don't think I'll ever make it on time…"