Hot diggidy! It's only the weekend!
So on a desert island in the middle of nowhere under one lonely palm tree let us be your storm beaten stranded survivor as we try and build for you a raft of retro movie magic, forage for cinematic awesomeness and crack coconuts for celluloid wonder.
Have a happy retro weekend 🙂
SATURDAY 1st June
Junior (1994) Sky Movies Comedy 12:50pm-2:45pm (1 hour 55 minutes)
A fertility expert pioneers a treatment enabling men to become pregnant and carry babies to full term. When the authorities cancel funding for the research, he decides to test it on himself, but gives little thought to how difficult it will be to keep it a secret. The situation is further complicated when he starts to fall for the woman whose child he is carrying. Comedy, with Arnold Schwarzenegger, Danny DeVito, Emma Thompson and Frank Langella
The Karate Kid (1984) Watch 1:30pm-4:00pm (2 hours 30 minutes)
A teenager at a new school befriends a pretty girl, but her ex-boyfriend is jealous and attacks him. During one particularly bad fight, a wise old caretaker intervenes and defeats the youngster's assailants using his martial art skills. He goes on to mentor the boy and teach him karate so he can face his enemies in a tournament. Drama, with Ralph Macchio, Pat Morita and Elisabeth Shue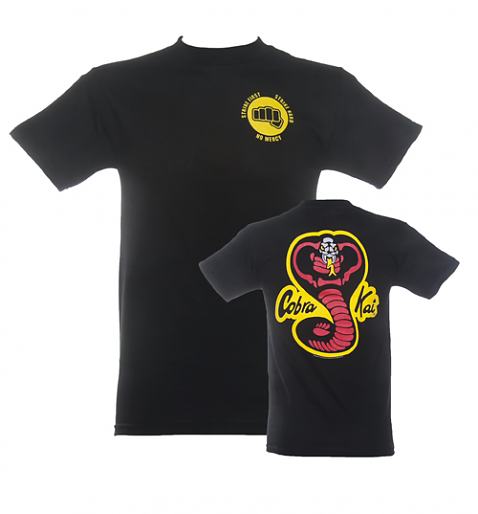 Transformers (2007) Channel 4 8:30pm-11:15pm (2 hours 45 minutes)
Teenager Sam Witwicky is treated to his first car by his dad, but it turns out to be an alien scout with a life of its own. Before long, the vehicle embroils Sam in a long-running intergalactic war between two factions of giant shape-changing robots, which have come to Earth to find a mystical cube that grants infinite power to its possessor. Michael Bay's sci-fi action adventure, inspired by the toy franchise, with Shia LaBeouf, Megan Fox, Josh Duhamel, Jon Voight and John Turturro
| | |
| --- | --- |
| Ladies Purple Marl Transformers Autobots More Than Meets The Eye Varsity T-Shirt | |
Cocktail (1988) E4 9:00pm-11:05pm (2 hours 5 minutes)
An ambitious bartender and his mentor become the talk of New York before their differences drive them apart. Relocating in Jamaica, the barman is torn between the waitress he loves and a wealthy older woman who can make his dreams of running his own establishment come true. Drama, starring Tom Cruise, Bryan Brown, Elisabeth Shue and Lisa Banes
SUNDAY 2nd June
Brewster's Millions (1985) Channel 4 2:40pm-4:45pm (2 hours 5 minutes)
A baseball player is stunned to learn he has come into a massive inheritance. Unfortunately, there is one condition – he must somehow find a way to spend $30million in just one month, or he will lose the lot. Meanwhile, two scheming lawyers, who stand to get the money if he fails, are determined to sabotage his efforts. Comedy, starring Richard Pryor, John Candy, Lonette McKee and Jerry Orbach
Stargate (1994) Channel 5 4:45pm-6:55pm (2 hours 10 minutes)
An Egyptologist and a soldier head an expedition through a mysterious portal to an alien planet. The world they find resembles ancient Egypt and is under the rule of a tyrant who has convinced the downtrodden inhabitants that he is a god – until the humans incite the enslaved populace to fight back. Sci-fi adventure, starring Kurt Russell, James Spader and Jaye Davidson
A Few Good Men (1992) Watch 9:00pm-11:50pm (2 hours 50 minutes)
Two marines based in Cuba stand accused of murdering a comrade-in-arms. Three Navy lawyers working on their defence unearth evidence that the soldiers may have been acting under orders, which points to a trail of corruption leading all the way to a top-ranking officer. Drama based on Aaron Sorkin's stage play, starring Tom Cruise, Demi Moore, Kevin Pollack, Jack Nicholson, Kiefer Sutherland and Kevin Bacon
Austin Powers: International Man of Mystery (1997) Channel 5 11:05pm-1:00am (1 hour 55 minutes)
A velvet-clad, sex-crazed secret agent from the 1960s agrees to be put into a state of suspended animation after his arch-enemy escapes justice. Thirty years later he is defrosted to do battle with the power-mad villain again, but the mission proves nearly as daunting for him as getting to grips with 1990s social values. Spoof spy adventure, with Mike Myers, Elizabeth Hurley, Mimi Rogers, Michael York and Robert Wagner
Whatever you get up to this weekend, remember if you can't handle the truth then get out of the kitchen and enjoy yourselves.
xoxo