If you're anything like us, you've also gone Bit Bang Theory mad and love nothing more than to sit down with a hot cuppa, and enter the weird and wonderful world of Sheldon, Leonard and the gang. Each episode typically shows us a little more into the lives of the geeks we all love and shows us that… probably worryingly, there is a little bit of each character in all of us.
Now for those of you who are regulars to the TruffleShuffle experience, you might have noticed our ever-growing range of amazing Big Bang Theory merchandise which includes everything from T-Shirts, Mugs, Dressing gowns, jumpers and more. Well, to celebrate this TV passion of our and to give you guys a little insight into the show and the people behind it, check out some cool Big Band Theory #DidYouKnows.
1) Sheldon's "Soft Kitty" lullaby is a real song
Executive producer Bill Prady revealed it's a real song that came to light because of his daughter.
"It's from my daughter's preschool in Sherman Oaks," said Prady. "It was from Australia and one of the teachers heard it there."
| | |
| --- | --- |
| Soft Kitty Big Bang Theory Vest | |
2) The "Bazinga!" catchphrase comes from show runner Steve Molaro
Anyone who watches the show knows Sheldon's (Jim Parsons) personal catchphrase "Bazinga!". Turns out Molaro uses the line as his own form of "gotcha" on set after setting up practical jokes behind the scenes.
3) Sheldon and Leonard, originally Lenny and Kenny, were named after the actor, writer and TV producer Sheldon Leonard.
4) The Green Lantern symbol shirts that Sheldon wears have corresponding emotions in the comic universe
for example….red for rage, blue for hope, indigo for compassion and so on. The symbol on Sheldon's shirt is often a clue to his emotions in that scene. Some to look out for 🙂
5) Penny and Leonard actually dated in real life secretly for two years while filming the show. Okay okay…you might already know this one but it's still pretty cool.
6) Most of the time Leonard has no glass in his glasses. Yep! Look out for it if you haven't spotted this one already…we didn't!
7) The show was originally goin to be called "Lenny, Penny and Kenny" but was later changed.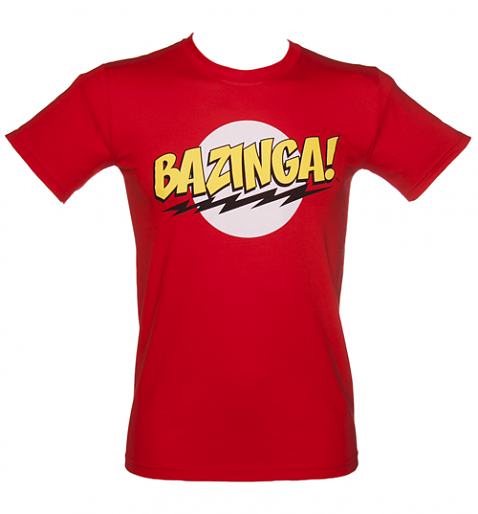 8 ) Kayley Cuoco who plays Penny in the show was once a nationally ranked amateur tennis player until she made the leap over to acting back in 2002.
9) The gang only ever refer to DC Comics superhero characters and Stewart's comic book store only contains DC Comics properties. DC comics is owned by Warner Brothers, who also produce the show itself.
10) Simon Helberg who plays Howard is also a professional piano player, and also earned a black belt in Karate at the age of ten.
What a talented bunch huh!
Know any more cool Big Bang Theory trivia? Let us know by commenting below and help us grow this list.
xoxo