We would like to wish you all a very happy Video Games Day!!  If you're a retro gamer with a taste for anything in pixels we've got a great selection of Video Game T-Shirts and other treats you're sure to love.  From Sega to Nintendo Tees, Pac-Man to Space Invaders and with a healthy dose of Tetris thrown in, you're bound to find something to fall in love with.
All your favourite Nintendo paraphernalia has been brought back to life on these amazing Old Schol Gamer tees exclusive to TruffleShuffle. This is a real gamer-geek's t-shirt of choice, be proud to show off your gaming skills!!!
This is an absolute must have for ALL gamer geeks or geekesses! Covered in an array of colourful arcade ghosts, this amazing Pac-Man backpack has the real waka waka factor!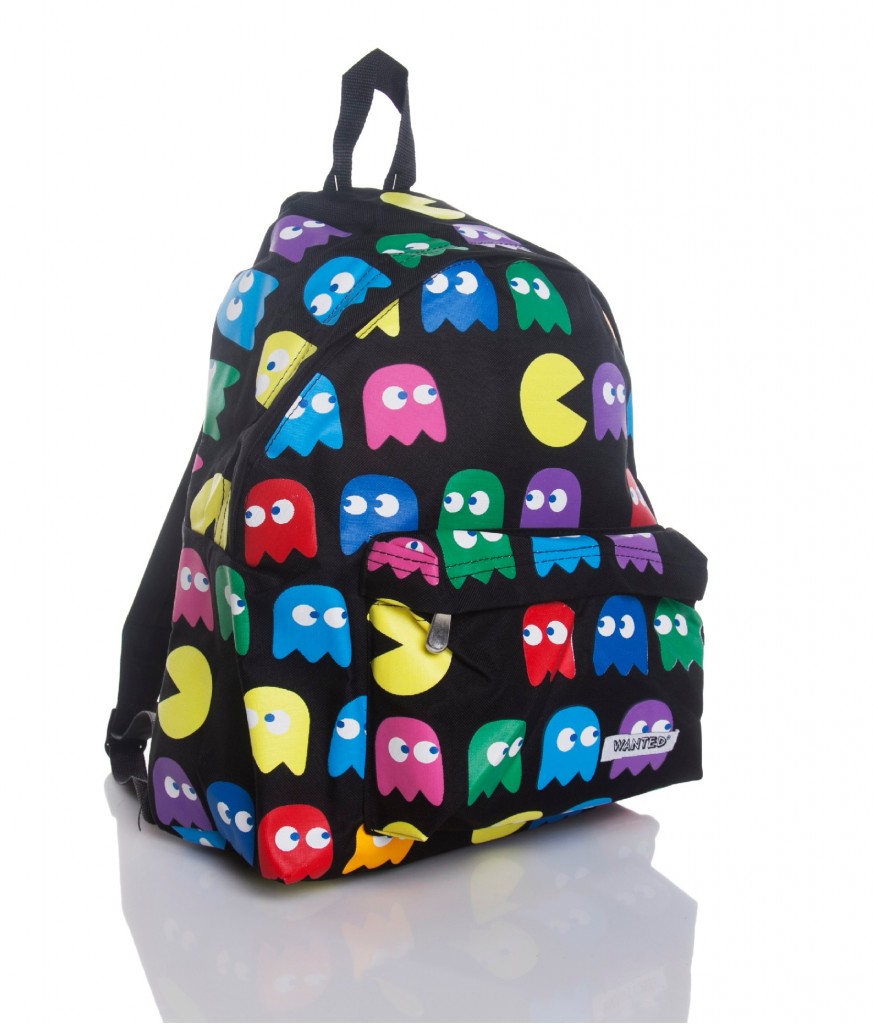 What an absolute classic! This wicked, exclusive Sega T-Shirt comes with a classic and much-loved Sega Logo print, incorporating the famous and iconic Hedgehog character Sonic! What a dude.
If, like Sonic the Hedgehog – you find yourself whizzing around all day, this tin tote would be the perfect addition to your busy schedule! Perfect for lunch, stationery, letters – or even just to store your odds and sods. Forget Gamer Chic…it's all about 'Gamer Keep'! This Sonic The Hedgehog Scene Tin Tote features a scene from one of our favourite 80's video games…a must have for any organised fan!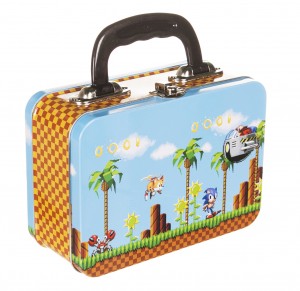 Featuring the arcade game of all arcade games, these Pac-Man headphones are a real must have for all fans of the 80's hit game! With a classic design, these will help you show off your appreciation in style!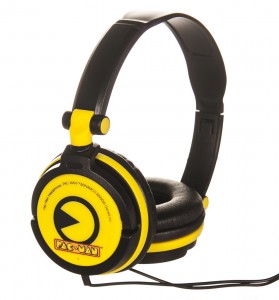 Bring some magic into your home with this wicked, official Tetris light! The seven individual Tetrimono pieces can be stacked in endless combinations. They magically illuminate when stacked together, but turn off when they are removed from the stack. Wowsers, that's pretty impressive to us!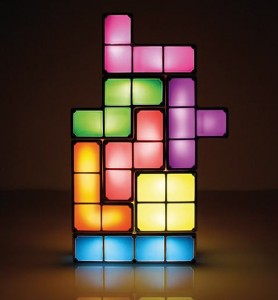 If you are a fan of gaming, this classic Nintendo Controller Tee could be the perfect 'console'ation if the trials off everyday life are keeping you from your games.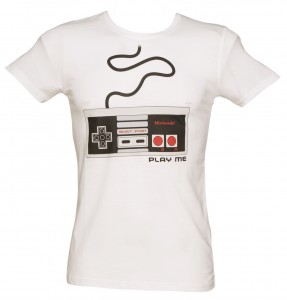 If you loved the above T-Shirt you can complete your outfit with this mega Nintendo Gamer Controller backpack, oh yes! This big old bag has ample room for games consoles, games, joysticks oh and is equally as useful for school, a night away, shopping or just day to day carrying functions!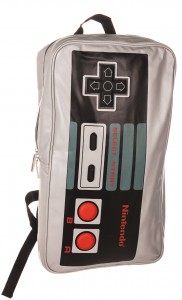 This is a real treat for any fans of gaming, a Space Invaders vintage arcade design! With intentionally distressed graphics, these retro Space Invaders t-shirt really has the authentic look of an original, well-loved find!
This fabulous, Pac-Man fleece blanket features the unmistakable game board design. The throw is a lightweight, but nice and warm and is made from super soft micro fiber fleece. You'll find the non-gamers in your life will end up using it because it's so comfortable, and you'll love it because it's PAC-MAN.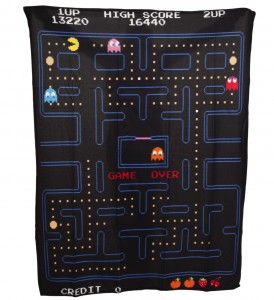 Aww…nothing better than some 80's loving, and this mug says it all. Pay homage to the coolest game ever with this 'I love Gaming' mug. We sure know the way to your Tetris shaped heart! <3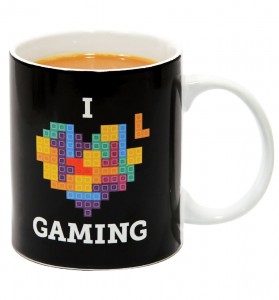 They may look cute and unassuming but Nintendo Boo's are normally up to no good and you need to watch them like a hawk! The ghostly creature cowers and covers its face when looked at and when turning around will gain the courage to creep up behind its target in an attempt to defeat it. Oooh sneaky!
xoxo