Now that the spooky Halloween night is over and bellies everywhere are full fit to burst of ill gotten sweets and candy, it means it's time for wrapping up for a chilly November and winter months ahead- can you believe we can now say it's Christmas next month!!! Eeeeep!
Of course with November comes Bonfire Night! A night packed with fireworks, sparklers and the chance to show off the latest addition to our ever growing funky beanie collection. Oh the joy! Luckily for you we've been hard at work getting our mittens on some amazing new designs that are sure to turn a few heads and keep yours nice and warm all the while.
What will you choose to sport this year, Superhero Bobble Hat or Teenage Mutant Ninja Turtles Beanie Hat?
Beat the trend! You could start getting in the festive spirit with one of our cosy and super funky Christmas Jumpers as modeled by us lovely lot…..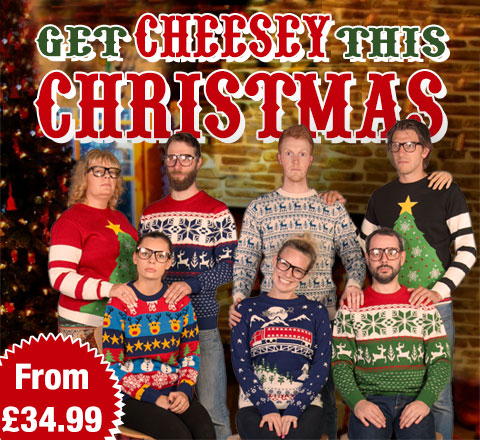 Don't forget the Mulled Wine and Hot Cider and as always…play safe!
xoxo