A new delivery of Out Of Print T-Shirts is always an exciting prospect and we are very proud to present to you a couple more classics to add to your collection!  Out of Print features iconic and often out of print book covers. Some are classics, some are just curious enough to make great tshirts, but all are striking works of art.  Best of all, for each product sold one book is donated to a community in need through our partner Books For Africa.
Our first shirt is inspired by Bram Stokers Dracula and features cover art from the 1927 Grosset & Dunlap StagePlay edition set against a vintage red tee.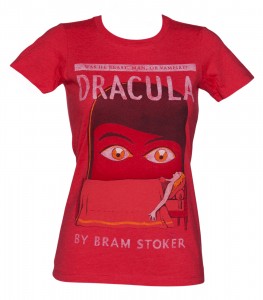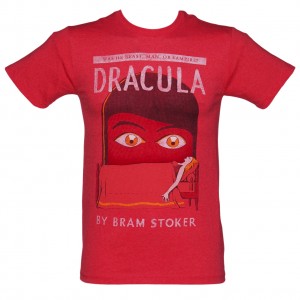 When asked about the meaning of the lighthouse, Virginia Woolf responded, "I meant nothing by The Lighthouse. One has to have a central line down the middle of the book to hold the design together."  This wonderful tee from Out Of Print features the the first edition cover for Virginia Woolf's To the Lighthouse.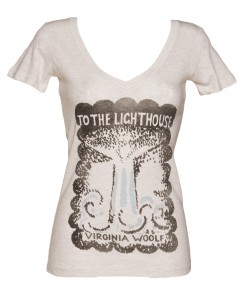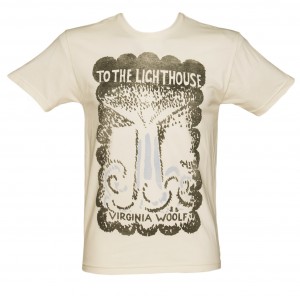 "In an old house in Paris that was covered in vines, lived twelve little girls in two straight lines…"  This delightful tee and luxurious sweater from Out Of Print features the artwork from the 1939 first edition cover.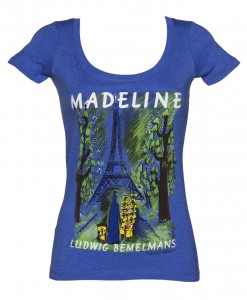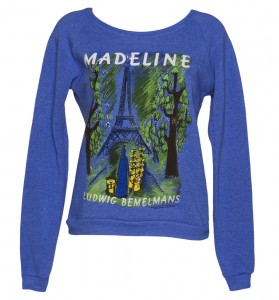 What do you think? Are there any designs you'd love to see added to this amazing range? Let us know below 🙂
xoxo