Everyone loves a good discount right! Getting something you want for a little less than expected is like a mini shopping victory which you can celebrate every time you wear your discounted bargains!

Well here at TruffleShuffle we're no stranger to snapping up some bargains which is why we thought we would have some fun and give you the chance to pick up your favourite TruffleShuffle T-Shirt design for less!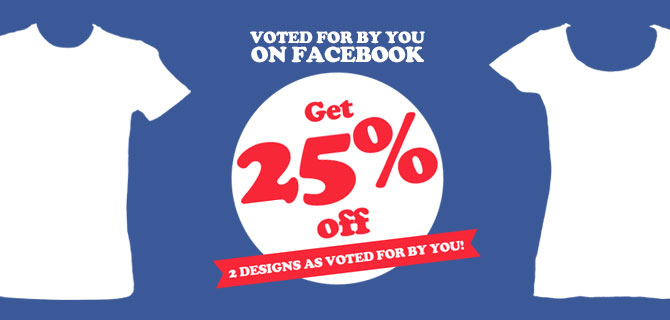 We're offering you lucky peeps the chance to vote for your discount. The idea is, you let us know which design our of our carefully selected exclusive tees you would most like to see get a massive 25% discount…and we'll do just that for a whole week!

Check out the options below….
Cast You Votes!