New clothing brand Kill Brand are in the house! Yep we've just got our eager hands on some amazing new designs from this edgy US label

In 2001, Kill Brand clothing was created by musician, Jonny Smith. While on tour in the band, he ran into a problem — no clean t-shirts. With a hot pink T-shirt and black spray paint, Jonny randomly graffitied K-I-L-L across the front of the T-shirt, and took the stage. This fresh trend took fans by storm and has become a real rock fashion must-have!
Kill Brand offers up some bold graphics & cheeky attitude for a fun, contemporary look. A great way to add some attitude to you style.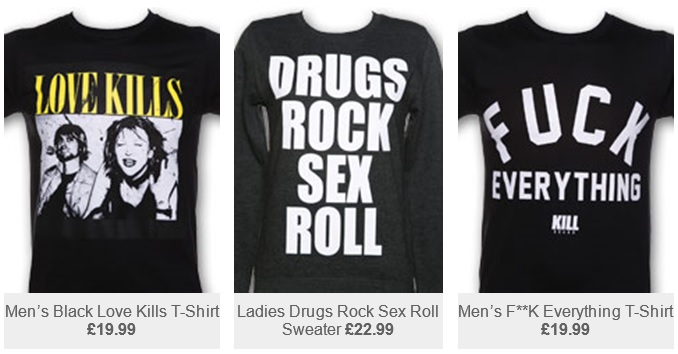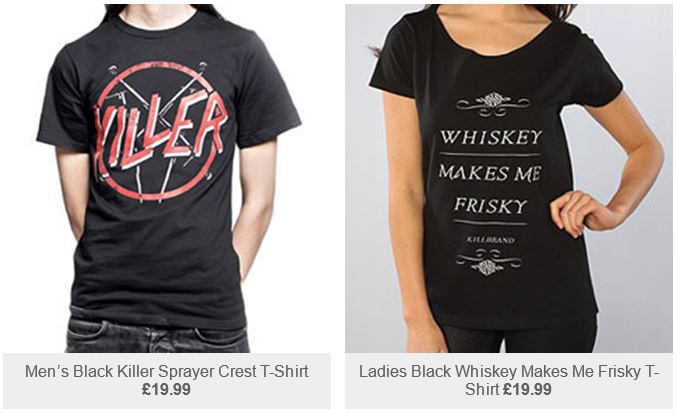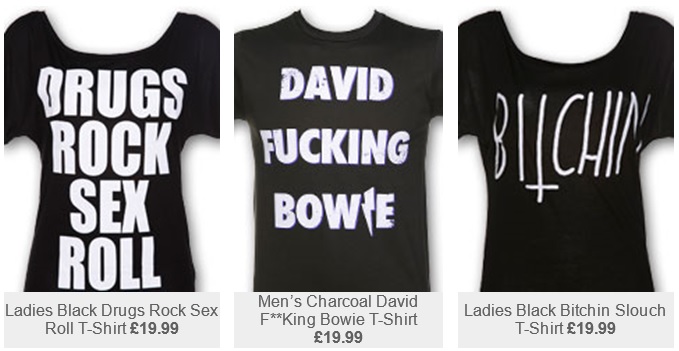 Pick up one of these cool tshirts today from only £19.99 and start rocking some L.A. style today!

xoxo