Can you believe it's that time again?!

Yep this weekend sees another whopping 40,000 brave runners line up and set of on the epic 26.2 miles course around the heart of London as they raise huuuuge amounts of money for some simply amazing causes.
The race begins in Greenwich, and will see the dedicated runners get a first-class tour of London's biggest and best-loved tourist attractions including the Cutty Sark ship, Tower Bridge, Cleopatra's Needle, the London Eye and the Houses of Parliament.  The runners then take their last few steps down The iconic Mall before completing the race in front of Buckingham Palace. Cool huh!
Raising money for countless amount of amazing causes, this spectacular event (that gets us out of breath just thinking about it) is a real highlight of the calendar and partly for one reason….for us a least…. the costumes!
Yep you name it and we're sure someone has dressed up as it and run the full length of the course! Deep sea divers, Cavemen, donkeys, superheroes…the lot! And all in the name of raising money to help those in need.
One of the best parts of getting to watch such an amazing event for us is picking out some of these fab costumes and ultimately thinking….'how can you possible run 26 miles in that?!'
To highlight some of our own costume heroes, we've picked out some of our personal favourte runners from the past few years. Take a peep and see if you can spot any like these this year….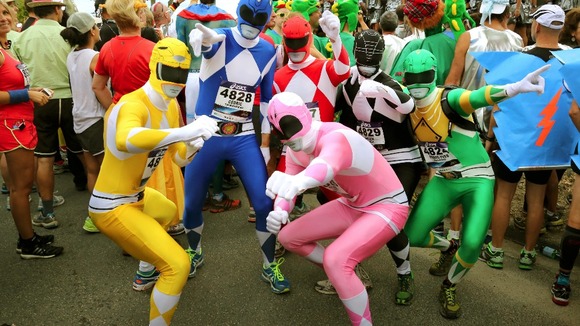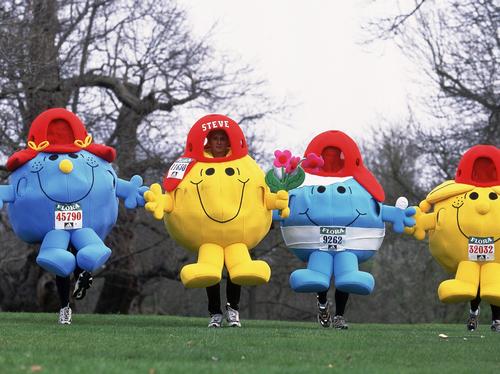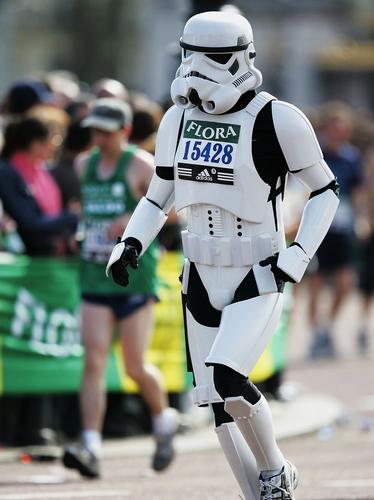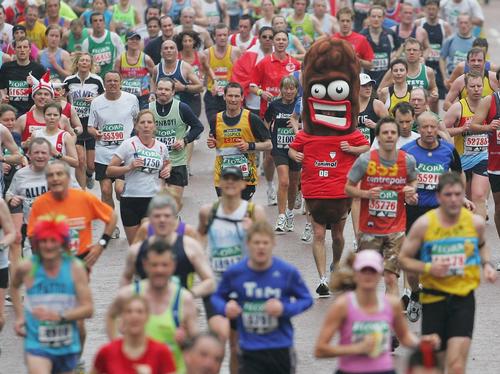 …and of course this guy!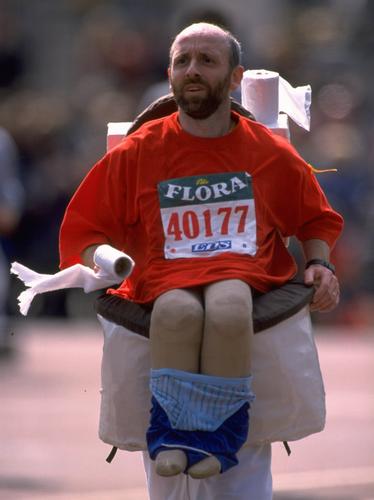 We would just like to say a MASSIVE good luck to everyone taking part this year!

Are you watching it or taken part this year? Let us know by leaving a comment below.

xoxo