Now some of these might be a little hard (and painful) to believe, but some of our and hopefully your favourte films are growing up fast and will be turning a whopping 20 years old! Eeep!
So many iconic flicks that in our minds must have only come out no more than 5 years ago, first entered our lives for good wayyy back in 1994.
Now that doesn't seem that long ago right? Even though all of these films are now old enough to drink, gamble and smoke (we wouldn't recommend any obviously), it's simply amazing just how much these films are loved even now and considered total classics!

Take a little trip down memory lane with us as we've picked out some of out top films that are turning 20 years old this year…enjoy!

The Shawshank Redemption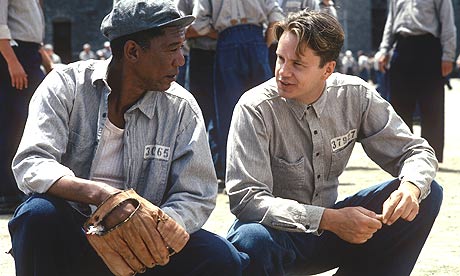 Such a classic and still one of the top rated films of all time! After a banker is wrongly jailed for his wife's murder, through the course of a life sentence he forms a close friendship with a fellow inmate. He also earns a position of trust as book-keeper to the corrupt prison governor – giving him the time and opportunity to conceive a unique escape plan.
.

Forrest Gump
| | |
| --- | --- |
| | |
Awww we love Forest! A simple soul bumbles his way through a series of bizarre adventures, becoming an American football star, Vietnam veteran, table tennis champion and millionaire businessman – but the love of his life continues to elude him. Such a cute story and one film that changes completely from start to finish. This story never gets old.


.
Pulp Fiction
What an icon! A series of interlinked stories about the Los Angeles underworld. Jules Winnfield and Vincent Vega are two hitmen who are out to retrieve a suitcase stolen from their employer, mob boss Marsellus Wallace. Wallace has also asked Vincent to take his wife Mia out a few days later when Wallace himself will be out of town. Butch Coolidge is an aging boxer who is paid by Wallace to lose his next fight. The lives of these seemingly unrelated people are woven together comprising of a series of funny, bizarre and uncalled-for incidents. even if you haven't seen this film (what are you thinking?!), we're sure you know it and can see just how iconic its characters are.


.
Richie Rich
90s King of films! Such a Macaulay classic.  The richest kid in the world, Richie Rich, has everything he wants, except companionship. While representing his father at a factory opening, he sees some kids playing baseball across the street. Richie wants to join in, but they don't want him around. When a plot to kill the Rich family is devised by Rich Industries' top executive, Laurence Van Dough, Richie must take over control of the company while searching for his lost parents with the help of some new friends.


.
Four Weddings and a Funeral
This amazing British comedy centers on the intermittent romance between a charming (if slightly bumbling) Englishman and a beautiful American woman. It's at these first four weddings that Charles (Hugh Grant) and Carrie (Andie McDowell) meet, enjoying a brief but fleeting connection. The spark is rekindled several months later, when they unexpectedly meet at another wedding. Unfortunately, however, Carrie has become engaged to another, a fact that complicates matters for them both.


.
Dumb & Dumber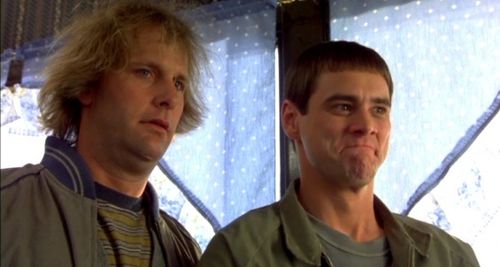 A pair of simple and out of luck friends named Harry and Lloyd set out on a cross country trip to return a briefcase full of money to its rightful owner, a beautiful woman named Mary Swanson. However, the duo are unaware of a bigger conspiracy involving Mary and the briefcase, and a pair of criminals involved in the conspiracy attempt to chase Harry and Lloyd down for the briefcase.


.
Speed
Action classic, and what a cast! Bomber terrorist's elevator plan backfires, so he rigs a bomb to a LA city bus. The stipulation is: once armed, the bus must stay above 50 mph to keep from exploding. Also if LAPD Officer tries to unload any passengers off, Payne will detonate it. Joe Morton co-stars as Jack's superior, and Jeff Daniels supports Jack helping him try to defuse the bomb.


.
The Lion King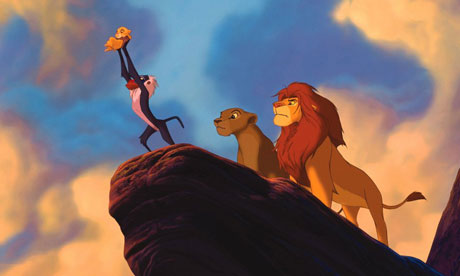 This has to be one of our all-time favourite Disney flicks ever! A lion prince, Simba, is born in Africa and the animals of the Pride Lands pay tribute. Later Simba is told by his father, King Mufasa, that when Mufasa dies, Simba will become King of the Pride Lands. Simba's Uncle Scar would have been king after Mufasa had Mufasa not had a child. Fuelled by rage, Scar plots to kill Mufasa and Simba so he is able to take over the throne. He uses the hyenas to cause a stampede through the canyon where Mufasa and Simba are, and personally ensures Mufasa falls to his death. Simba survives so Scar implies that the stampede was Simba's fault and that the pride will blame him. Simba flees the Pride Lands meaning never to return home.
Simba is foun by Timon the Meerkat, and Pumbaa the Warthog, and the trio become fast friends. Simba stays with them well into adulthood until his childhood friend, Nala, hunting beyond the Pride Lands that herds had deserted under Scar's mismanagement stumbles upon Simba's new home. Astonished to find him alive, she begs him to return to the Pride Lands, where Scar has reigned as King for years, and ruined everything.
All of the animals will starve if Simba does not return. Simba eventually agrees to fight for his kingdom. Simba battles Scar, and learns his father's death was Scar's fault, not his own. Simba prevails and takes his fathers place as rightful king. Yaaaaay! 🙂


.
Junior
A fertility expert pioneers a treatment enabling men to become pregnant and carry babies to full term. When the authorities cancel funding for the research, he decides to test it on himself, but gives little thought to how difficult it will be to keep it a secret. The situation is further complicated when he starts to fall for the woman whose child he is carrying. Pretty normal stuff right? Can you imagine them releasing this now?! Hmmm.


.
The Mask
A timid bank clerk stumbles on an ancient mask, which endows whoever wears it with untold superhuman powers, unbridled self-confidence and an irresistible charm for the ladies. Unfortunately, he earns the enmity of a local gangster for daring to flirt with his girlfriend – and when the crook gets wind of the artifact's existence, he covets the power for himself.


.
Can you believe these!? Well no doubt we've left you feeling a little bit amazed at how time has flown since these films first came out, but also hopefully we've made you realise just how much these iconic films are loved and have stuck with us for over 20 years!

Why not keep their spirit alive in style with some of our classic movie tshirts featuring some of the mentioned films and lots more from the 80s and 90s. See you there!
xoxo