Hello Truffle fans! Bought something from us recently or perhaps even a while back?
Well! You can now be in for a chance of bagging yourself £50 to spend on the site on whatever you like by simply letting us know what you thought and leaving a review!


.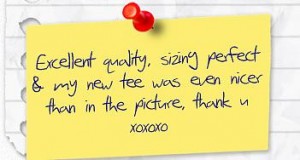 The review section of the website is a great way to leave feedback on a product, provide new customers with first hand experience of our customer service and delivery times are like and you lovely folks think of them and us.


.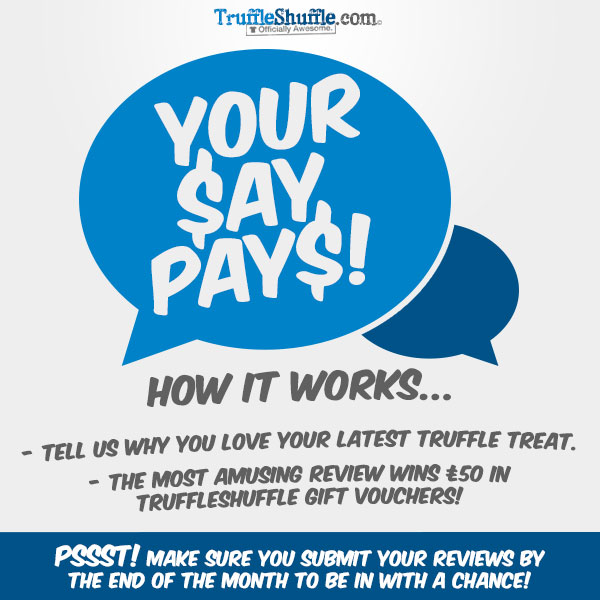 It really couldn't be easier too – all you have to do is pop your funny thinking caps on, head on over to TruffleShuffle – find the product you wish to review and tell us all about your shopping experience with us.

The review at the end of the month that makes us laugh, smile or simply saw 'aww' the most will be out lucky winner. Easy!

All you have to do is find the product you ordered, and click 'add a review' – and tell us about your purchase. Some things to think about when you are leaving your review could be….

What did you love about the product you bought?
Did you enjoy our website and your shopping experience?
Did your order arrive nice and quickly? Was it packaged well?
Is there anything you would change?
Would you recommend us to your friends/family?
So there you have it folks! Shoot on over to the site now, have your say and it just might pay!

Each month the winner will be revealed at the start of the next month so stay tuned for that.

Good luck everyone!

xoxo