HEY YOU GUYS! 80s cult classic, The Goonies, a story about a band of pre-teens who live in the "Goon Docks" neighbourhood of Astoria, Oregon attempt to save their homes from demolition, and in doing so, discover an old Spanish map that leads them on an adventure to unearth the long-lost fortune of One-Eyed Willie, a legendary 17th-century pirate turns 29 today!!!
To celebrate such an important birthday in TruffleShuffle's calendar we wanted to bring some Goonies-love to the blog. But since we've already shown you how to do the TruffleShuffle and discussed 5 Things You Didn't Know About The Goonies, I thought (with a Goonies sequel in the pipeline) we'd catch up with the some of the stars…. Come with us as we investigate what became of the cast of the 1985's The Goonies.

Sean Astin – Michael 'Mikey' Walsh
Sean Astin played the adventurous Mikey, who led the gang on their hunt for One-Eyed Willie's treasure, and his experience of quests stood him in good stead for his highest profile post-Goonies role, as Samwise Gamgee in The Lord of the Rings. As well as Hobbiting it up, Sean nabbed himself an Oscar nomination with his wife for their short film Kangaroo Court (1994), starred in 24, as well as other hit TV shows including My Name Is Earl and most recently became the voice for Raphael in Teenage Mutant Ninja Turtles.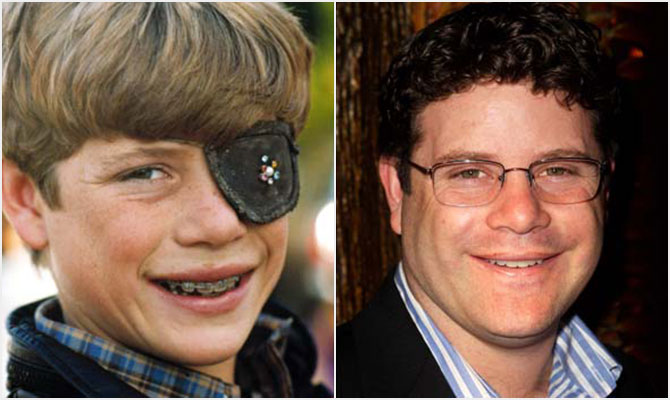 Josh Brolin – Brandon 'Brand' Walsh
Josh's acting debut was as Mikey's muscle-bound older brother Brand, who had one eye on the dumbbells and the other on Andy. You may be surprised to hear his career stalled following the release of his second film Thrashin', due to a (self-confessed) 'horrendous' performance. These days, Josh is a highly garlanded leading man, having amassed an impressive CV, working alongside some of the finest film-makers in the business. Brolin's rollercoaster career touches the cinematic highs of No Country for Old Men, True Grit, and Milk, for which he was nominated for a Best Supporting Actor Academy Award in 2008, yet he can scrape the cultural barrel with the truly awful Gangster Squad. This year still looks promising for Brolin with Sin City: A Dame to Kill For currently in post-production and a number of other projects in the pipeline.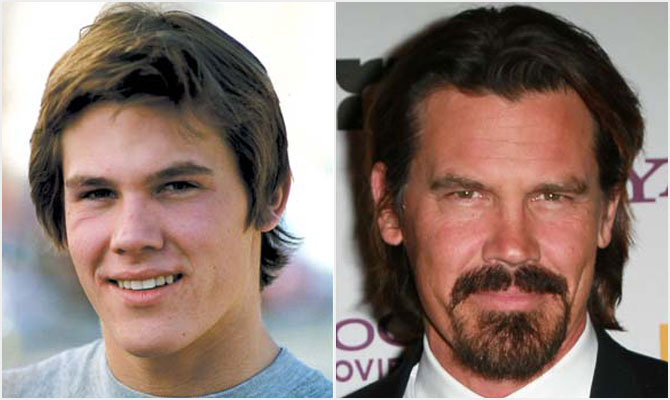 Jeff Cohen – Chunk
Jeff Cohen arrived on the set as someone with an established acting pedigree and The Goonies made him a star. Despite this, Cohen shunned the limelight and has not acted since 1991. Instead he turned his attention to the practice of law. He's slimmed down too, having had a stint as a mascot of sorts for his college football team, performing his famous shuffle from the side-lines. In 1996, Cohen graduated from the University of California, where he became President of the Associated Students under the slogan "Chunk for President." He went on to study at the UCLA School of Law and became an entertainment lawyer in Los Angeles, before co-founding the Cohen & Garner firm in 2002. He truly truffle shuffled his way to the top.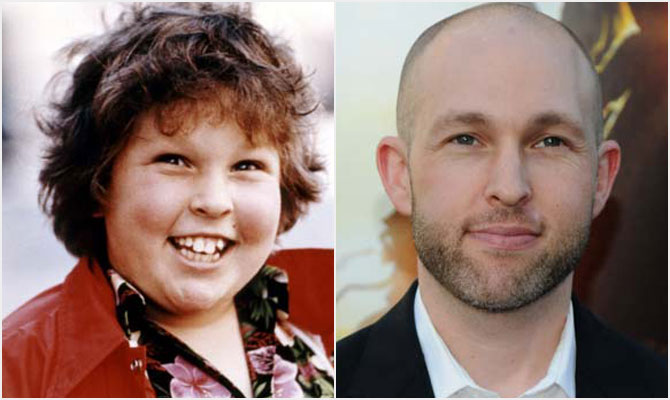 Kerri Green – Andrea 'Andy' Carmichael
Whilst Andy might have had looks and popularity she also proved herself a very capable adventurer, and a reasonably tasty pianist. But post-Goonies, Kerri's not been one for the limelight, and after a featuring opposite Charlie Sheen in the film Three for the Road, she decided to give acting a break and go to college. As a result, she did not appear on our screens again until the 1993. Since then, she has co-founded a production company and made occasional cameos on TV shows.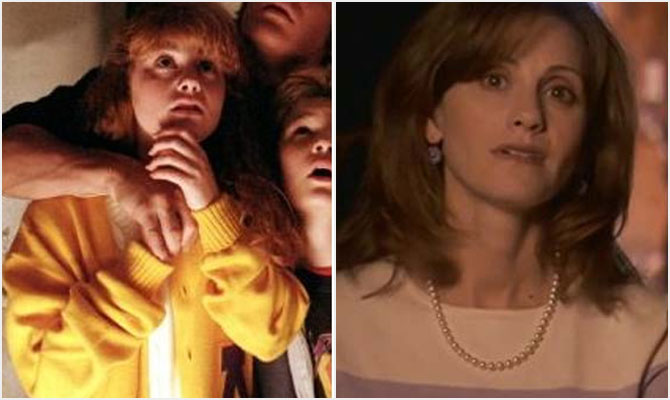 Martha Plimpton – Stephanie 'Stef' Steinbrenner
Martha began her career aged 10, when she appeared in Rollover and a string of Calvin Klein adverts. Martha was the feisty and smart Stef, whose hilarious bantering with Mouth was a constant source of entertainment. Following the success of The Goonies, Plimpton was twice cast alongside River Phoenix in The Mosquito Coast and Running on Empty. She has since become a staple of the Broadway circuit. She currently appears in the US TV series Raising Hope. She also donates her time and efforts to the '52nd Street Project' which aims to match inner-city children with professional theatre artists to create their own plays.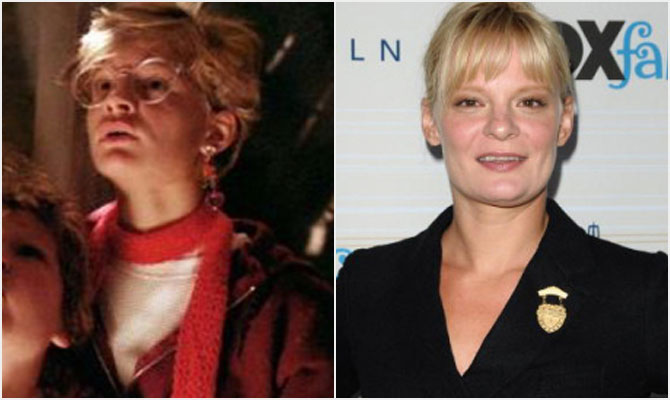 Corey Feldman – Mouth
Having begun his career aged three in a McDonald's advert; Feldman has featured in more than 80 feature films. Corey was fast-talking Mouth whose way with words was a blessing and a curse. Corey himself became one of 1980s Hollywood's hottest properties when apart from The Goonies, he also featured in Friday the 13th: The Final Chapter, Gremlins, Stand by Me and Lost Boys before establishing a double act with fellow Corey, the tragic Corey Haim. The pair starred in License to Drive amongst other things. In recent years, Feldman has been prolific in more undesirable ways. Seemingly filling Charlie Sheen's shoes for the title of 'Oddest Celebrity', Feldman's insane birthday parties have entered urban legend. He is now the lead singer for the ska band 'Truth Movement' and was a contestant on the 2012 series of Dancing on Ice.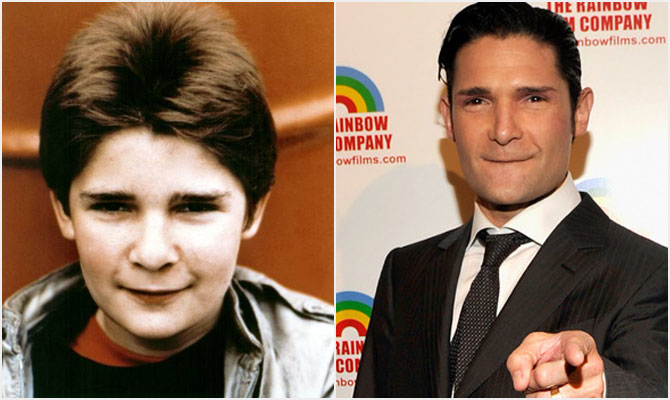 Jonathan Ke Quan – Richard 'Data' Wang
Perhaps best remembered as Data or the child sidekick of Harrison Ford in Indiana Jones and the Temple of Doom, Jonathan Ke Quan (born Ke Huy-Quan) featured in a number of little known films up until 2002. Since then, Jonathan has worked as a stunt choreographer on films such as X-Men and 'The One' starring Jet Li.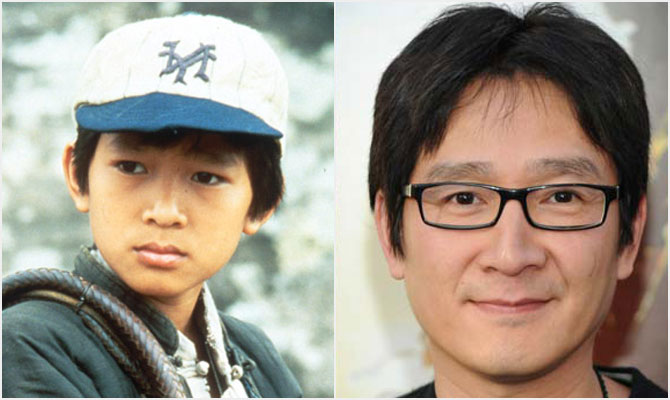 John Matuuszk – Lotney 'Sloth' Fratelli
John was the deformed giant Sloth, whose ill treatment at the hands of Ma Fratelli meant he was an unforgettable monster who befriends 'Chunk' and comes to the timely rescue of the rest of the Goonies when they are forced to walk the plank. John himself was a former major American football player and twice winner of the SuperBowl that went on to rack up a wide range of roles in some of the biggest shows of the 80s, including Cheers, The A Team, Miami Vice and M*A*S*H. Tragically, John died aged just 38 in 1989, with a combination of pneumonia and heart failure brought on by a prescription drug overdose.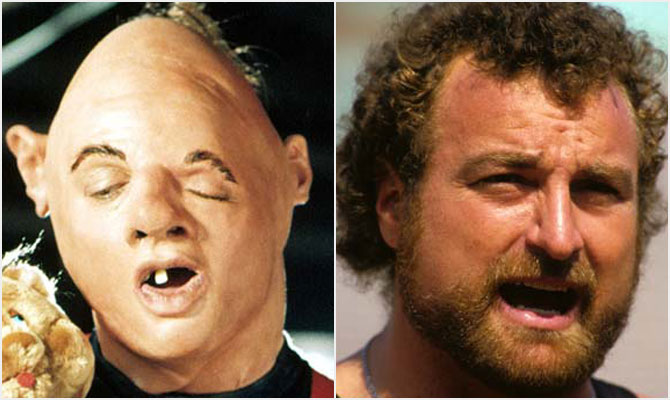 xoxo