In celebration of our fab new Teenage Mutant Ninja Turtles T-Shirts and in anticipation of the release of the brand new reboot film which hits our shores on 17th October we are dedicating this blog post to Leonardo, Michelangelo, Raphael and Donatello.  I am proud to present to you 10 things you (probably) didn't know about everyone's favourite ass-kicking reptiles.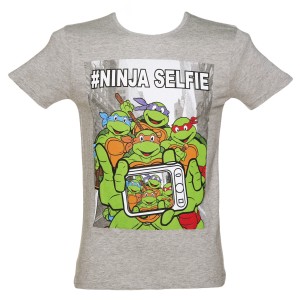 1. The turtles started life as a brainstorming session between friends Peter Laird and Kevin Eastman in 1983, they found the idea of a slow, cold-blooded reptile with the speed and grace of a Japanese ninja very funny and the concept grew from there.  Using money from a tax refund and borrowing from Kevin's uncle they formed Mirage Studios and self published the very first issue of the Turtles comic.  From humble beginnings…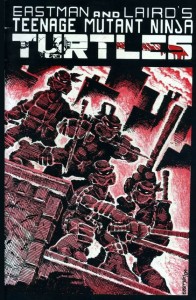 2. This original comic series was actually pretty adult, the turtles would slash and stab their enemies with their weapons and they even killed off Shredder in the first issue!  They even liked to drink a spot of booze and throw around a swear word or two, but then don't we all!  Shredder was brought back to life in 1987 when he became the Turtle's arch nemesis.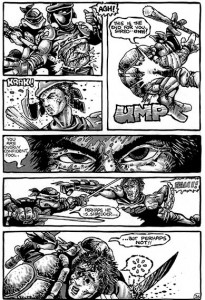 3. Shredder was inspired by Kevin Eastmen seeing a large cheese grater and inquiring "Can you imagine a character with weapons on his arms like this?"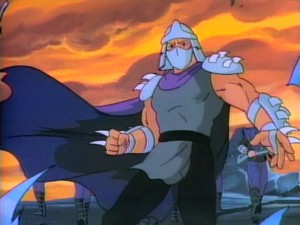 4. Here in the UK we originally knew the team as Teenage Mutant Hero Turtles because some countries felt that the name Ninja had violent connotations for a children's show.  Any scenes featuring Michelangelo's nunchucks also had to be cut as any use of that weapon in shows and films would get an automatic 18 certificate.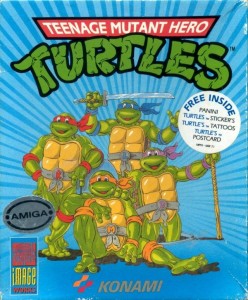 5. The voice actor of Shredder in the original seven series of the Teenage Mutant Ninja Turtles cartoon was none other that James Avery, best known as Will Smith's Uncle Phil from The Fresh Prince Of Bel-Air.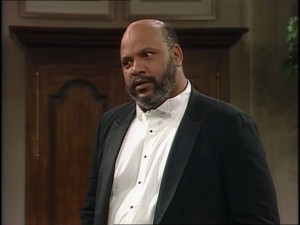 6. The Japanese version of the Turtles cartoon has to be seen to be believed!  A Japan-exclusive two-episode mini series was made in 1996, titled Mutant Turtles: Choujin Densetsu-hen.  It featured the Turtles as superheroes, who gained scary look muscles with the use of a Mutastone, a new addition to the franchise.  Shredder, Bebop and Rocksteady could also transform with the use of a Dark Mutastone.
7. There was a female turtle called Venus De Milo who made a very brief appearance in the 'Ninja Turtles: The Next Mutation' series on Fox Kids, before disappearing with no explanation to where she went.  Co-creater Peter Laird apparently hates the character with a passion and has banned her from being used in the recent films and comics.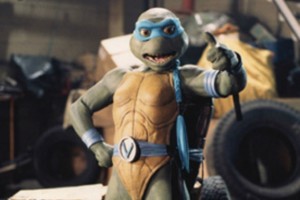 8. Another noticeable thing from the 'Ninja Turtles: The Next Mutation' series is when they met the Power Rangers!  In an episode called Shell Shocked the Turtles are brainwashed and forced to fight the Power Rangers against their will, they soon come to their senses and team up to form the dream team of many a 90s child!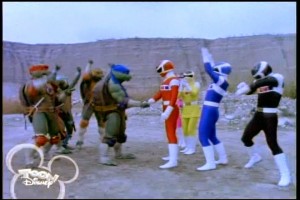 9. There was originally going to be fourth live action film between 1995 and 1997 called 'TMNT: The Next Mutation' but the project was cancelled.  Each of the Turtles would have got a new power with Raphael gaining long sharp teeth and claws, Leonardo getting steel-like skin, Donatello developing telekinetic and telepathic powers and Michelangelo had the ability to morph into human form.  there was also talk of Splinter bulking out into a super muscular form and an evil April O'Neil!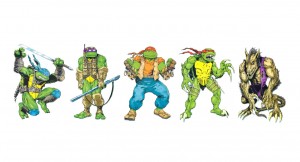 10. Kevin Eastman, one of the original creators, is very excited about the new film.  He was quoted as saying…
"Everyone I have encountered has been nothing more than incredibly sincere to try and bring the Turtles back in a way that's new, fresh and exciting, but with total respect to everything that's come before. I've read the script. I have a cameo in the move. It's awesome — really fun."
If he can give it the seal of approval then it must be something to look forward to!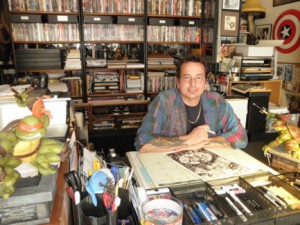 I hope this has been an enlightening read for you and if you're in the mood for even more Turtle action, check out our totally awesome collection of TMNT T-Shirts and other cool homewares and accessories dedicated to the fab four!
| | |
| --- | --- |
| Mens Navy Teenage Mutant Ninja Turtles Comics Cover T-Shirt - £22.99 | Mens White Party Master Michaelangelo Teenage Mutant Ninja Turtles T-Shirt - £19.99 |
| Ladies Green Leonardo Costume Teenage Mutant Ninja Turtles Vest Dress - £31.99 | Teenage Mutant Ninja Turtles Michaelangelo Mini Backpack - £26.99 |
| | Black Teenage Mutant Ninja Turtles Snap Back Baseball Cap - £19.99 |
xoxo