Here it is! Working our way through all the lovely names and faces of the TruffleShuffle dream team, we've been taking a little time each month to put one unsuspecting

victim

member of staff in the spotlight as we fire a whirlwind of questions at them and see what spins back out.

This time it's the turn of creative genius James to take the hot seat so we can show the world, who he his, what he does here at Truffle Towers and what makes him tick. Sit back and enjoy everyone!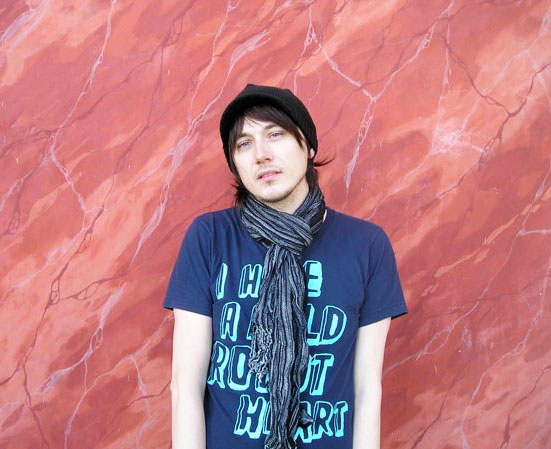 What do you do here at Truffle Towers?
I am the designer of all our TruffleShuffle own brand T-Shirts, which involves working with loads of cool brands such as Coca Cola, Labyrinth, Top Gun, He-Man, Beano, Transformers, Roald Dahl, My Little Pony and many many more.


.
How long have you been at TruffleShuffle?
Just over three years, but time flies around here so it feels like about two weeks.


.
What do you like most about working here / best thing about your job?
I love the constant new challenges that you get from working on such different licenses, no two days are the same and thinking up new design ideas for all these characters can be a lot of fun.  Plus it's very cool to work with all the brands I used to love when I was growing up, I could never have guessed when I was younger that I would get paid to design things featuring the likes of Sonic, Asterix or Roald Dahl, what an honour!!


.
What is your favourite tee currently on the site?
It would be vain to pick one of my own designs (although having said that I am rather partial to this Old Skool Gamer tee which basically summed up my childhood) so I would have to say this classic A Clockwork Orange -T-Shirt from Out of Print.  I do love a bit of retro design and Out Of Print are masters at creating tees that look like they're from a bygone era. I've got the sweater version but might treat myself to the T.Shirt in time for Summer!
When you're not at TruffleTowers, what do you like to do?
I've got a keen interest in all things creative and love a bit of design, photography and illustration. I'm a keen swimmer and can often be found doing multiple laps around the local swimming pool. If I'm having a night in I love computer games (Nintendo fan boy) and watching the odd indie flick or two. I'm also really into music and collecting new vinyl and try to go to as many local gigs as possible.


.
Name three things you like…
Nintendo, Whiskey and Wotsits. Sounds like an ideal night in.


.
Name three things you don't like….
Onions, Flying Insects and Jeremy Clarkson.


.
What were your favourite three films as a kid?
Gremlins 2, Don't Tell Mom The Babysitters Dead and of course Labyrinth.


.
Who is your idol?
Geri Halliwell or Dorian from Birds of a Feather.


.
Who is the last band you saw live?
I saw a double bill of The Pains Of Being Pure At Heart who were supported by Fear Of Men which made for a very jolly indie pop night last weekend.  I am also very excited to be seeing Kate Bush in a couple of months time which is a big deal for me!


.
If you could go anywhere in the world, where would you go?
I am absolutely desperate to go to Japan as I love so much about their culture, if I ever do make it over there it'll be a pricey visit with all the tat and gadgets I would end up buying. The Funhouse might be quite cool as well, with or without Pat Sharp.


.
Which iconic TV/Film car would you most like to own?
I can't drive so I feel that this question is slightly lost on me.  Because of this I would have to choose KITT from Knight Rider so he could drive himself around for me, it would be like a personal chauffeur.


.
What music are you listening to at the moment?
Royksopp, I Break Horses, Sohn, Elephant, MØ, Ronika and Pawws have all had great music out this year.  So, lots of new stuff combined with dreadful cheesy 80s music that always brings a smile to my face.


.
If you won the lottery, what would you do with the money?
I'd probably buy many small apartments around the world and spend my life flitting between them living a life of doing absolutely nothing. I'd also buy as many iTunes downloads necessary to get B*Witched back to the top of the charts where they belong.
.


So there you have it folks! Stay tuned for plenty more staff insights and discover even more names and faces from inside TruffleShuffle. See you next time with our next installment!

xoxo