Even more fashion blogger action folks!

We've had so much love recently from a whole heap of our favourite fashion blogs recently which is simply amazing! Getting to see our clothing out and about in the real world and getting styled up in as many different ways as possible is just such a joy to us and we can't get enough.

As you might remember, a few weeks back top blogger and queen of various social media sites Killy from the fab Moon-Magik Fashion Blog featured our Jimi Hendrix Photographic Baseball T-Shirt (see it HERE) and it looked amazing! Well she's only gone and done it again, this time taking on our Love Kills T-Shirt from Kill Brand.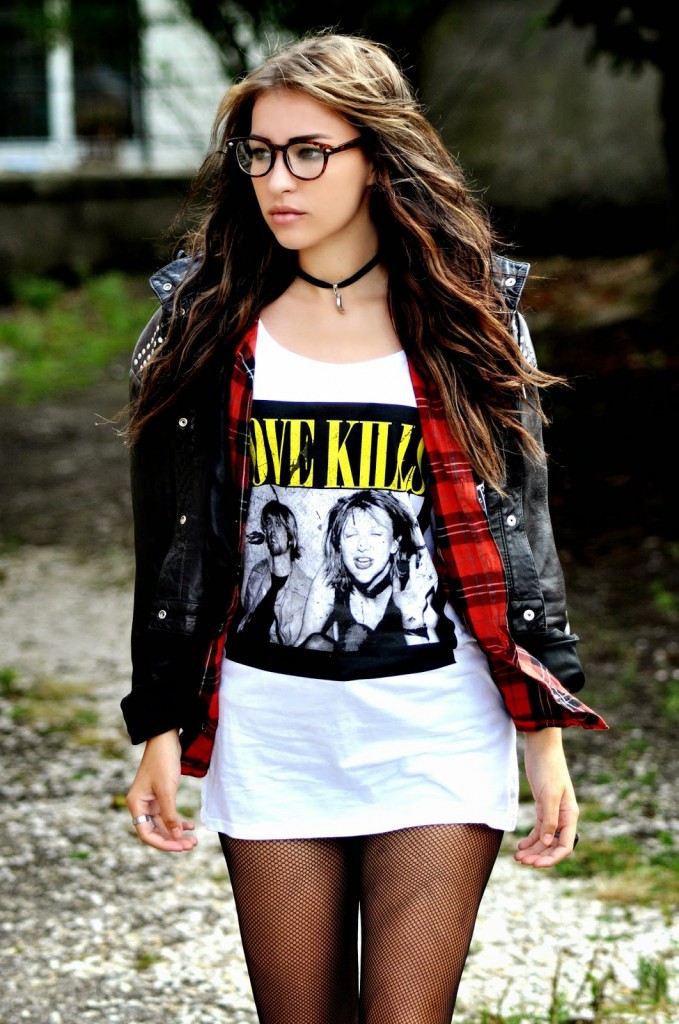 We absolutely love this look with the platform shoes, red checked shirt and super vintage jacket, this really is a match made in fashion heaven!

Why not pick up this amazing rock t-shirt in either Ladies or Men's for only £19.99 and start styling in your own way?