Some hot news has been seeping its way though the TruffleShuffle office this week! Recent reports have revealed that a copy of Action Comics No 1, which features the very first appearance of one of the most iconic superheroes ever Superman, has sold for a little over £1.9m!


.
Becoming the highest price ever paid for a comic book (previously £1.4m for the same edition back in 2011), this jaw-dropping record was reached mainly because this is thought to be the best condition copy remaining and with only 50 thought to be left in total. What's more is this iconic comic only cost 10 US cents back in 1938!

After the original owner's death, the family went on to sell it to a dealer in the early 1980s and it was eventually sold to Mr Adams, who runs the Pristine Comics shop in Washington state.

According to seller Darren Adams, this comic was purchased back in 1938 and was kept in a cedar chest in a home in West Virginia, USA for most of its life.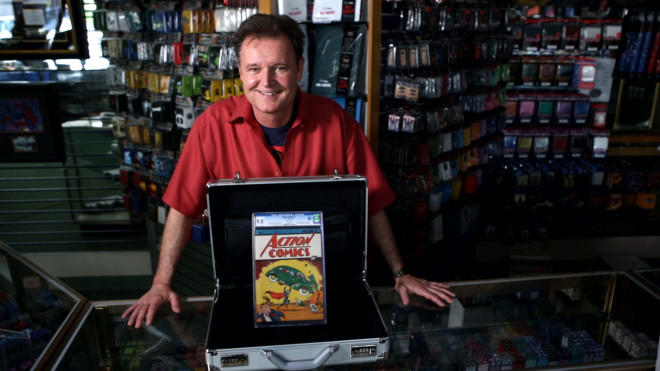 How cool is that? Such an amazing find and also great to know that some of the sale proceeds have been donated to Christopher and Dana Reeve Foundation, the paralysis charity named after the late Superman actor and his wife.
Looking to get your hands on some amazing Superman merchandise of your very own but don't have £1.9m to spend? Well you're in the right place! Take a peep at some of our amazing Superman T-Shirts, accessories and gifts from only £9.99.
xoxo