Hello Truffle fans!
Yep, we're back again with another head first dive into the latest and greatest Instagram snaps that all of our lovely fans and customers have been taking and posting to their very own Instagram pages.

We've had sooo much love on there lately we really can't thank you enough. With more and more people showing off their latest purchases, we simply love getting to see all of our fab designs out in the real world and in their loving new homes. Every pictures put a big smile on our faces.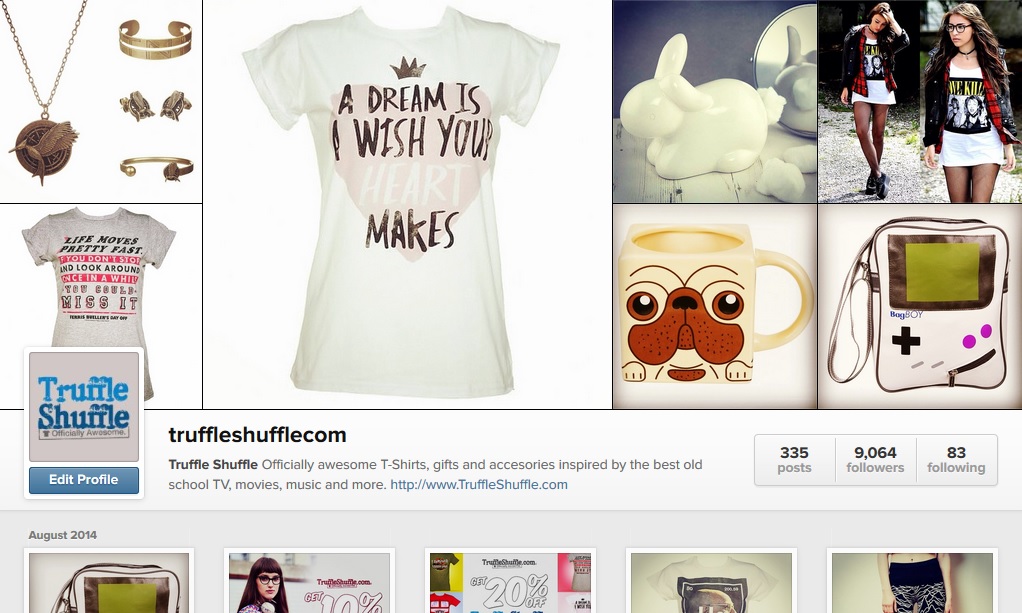 To help even further spread the love, we've plucked out some of our favourite snaps from you guys so you can see what's been going on and hopefully inspire you to also show off some of your retro items! Take a look at some TruffleShuffle fans….
.


We'd just like to say another huuuuge thank you to everyone who has been sharing their snaps with us. We really appreciate everyone who takes the time to show us and the rest of the world just what they've been grabbing and how they've styled it.

Fancy being featured in the next insta-llment? Why not snap and upload you very own TruffleShuffle purchases and be sure to tag them with #truffleshufflecom and you can always tag us using out profile @truffleshufflecom so we can't miss it.

See you next time
xoxo