Gin and tonic! Is it the weekend already?!?!
Just like a master cocktail maker, we'll find ourselves looking over the huge list of enticing movie names, picking out a few with just the right ingredients and then setting to work mixing up the array or juices, ice, limes and liqueurs as we shake together the concoction, leaving us with a sweet and strong glass of movie magic. We'll gaze at the wonderful colours and paper umbrellas, not before snapping our wonderful delights to be forever captured onto celluloid wonder.
Have a happy retro weekend!
SATURDAY 13th SEPTEMBER
.
Aliens (1986) Sky Movies Aliens 10:25am-12:45pm (2 hours 20 minutes)
Lone survivor Ripley is rescued in deep space decades after an alien creature wiped out her ship's entire crew. She is recruited to accompany a military expedition to a colony on the planet where she first encountered the monster, only to find the aliens have been reproducing and there are now hordes of them. James Cameron's sci-fi thriller sequel, with Sigourney Weaver, Michael Biehn and Lance Henriksen.
Star Trek: The Motion Picture (1979) Film4 1:00pm-3:35pm (2 hours 35 minutes)
A mysterious, planet-sized energy cloud is heading for Earth, destroying everything in its path. Admiral James T Kirk returns to the bridge of the Enterprise to stop the invader, but he has to contend with a bitter rival and the possession of one of his crew by the alien force. Sci-fi adventure, the first movie based on the TV series, starring William Shatner, Leonard Nimoy, DeForest Kelley and Persis Khambatta.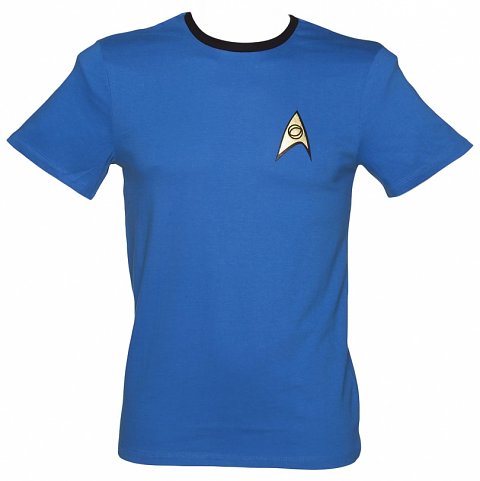 Dead Poets Society (1989) Sky Movies Drama & Romance 3:50pm-6:05pm (2 hours 15 minutes)
A charismatic English teacher at a New England prep school in the 1950s raises eyebrows among his strait-laced colleagues by encouraging the students to live life beyond their expectations. Unfortunately, the boys find their families and the rest of the teaching staff are not so understanding about their desire to follow their dreams. Peter Weir's drama, starring Robin Williams, Robert Sean Leonard, Ethan Hawke, Josh Charles and Gale Hansen.
Die Hard (1988) E4 9:00pm-11:45pm (2 hours 45 minutes)
New York cop John McClane visits Los Angeles to see his family over the Christmas holiday. Stopping off at his wife's place of work, he realises armed men have taken over the building and are holding the corporation's staff to ransom – and only he has the ability to fight back. Action thriller, starring Bruce Willis, Alan Rickman and Bonnie Bedelia.
SUNDAY 14 SEPTEMBER
.
Invasion of the Body Snatchers (1978) MGM Channel 1:55pm-3:50pm (1 hour 55 minutes)
A San Francisco health inspector becomes suspicious of people behaving strangely across the city. As he investigates, he discovers the terrifying truth – aliens have arrived on Earth in seed pods and are gradually replacing the human race with emotionless duplicates. Philip Kaufman's remake of the sci-fi thriller, starring Donald Sutherland, Brooke Adams, Leonard Nimoy, Jeff Goldblum and Veronica Cartwright.
Fun Fact! During the taxi ride, Donald Sutherland and Brooke Adams' nervousness is genuine. Don Siegel had lost much of his vision and was driving through the dark streets of San Francisco without his glasses.
Willy Wonka and the Chocolate Factory (1971) Channel 5 5:00pm-7:05pm (2 hours 5 minutes)
An eccentric confectionery king announces that five children will be given a tour of his wondrous factory. The winners turn out to be a kind-hearted boy from a penniless family and four obnoxious brats, who face a terrible fate when they misbehave. Musical fantasy, based on Roald Dahl's classic book Charlie and the Chocolate Factory, starring Gene Wilder, Jack Albertson, Peter Ostrum and Roy Kinnear. Edited for flashing images.
| | |
| --- | --- |
| | |
The Rock (1996) Channel 5 9:00pm-11:45pm (2 hours 45 minutes)
A renegade general and his crack team of mercenaries take over the abandoned fortress prison of Alcatraz and threaten San Francisco with toxic nerve-gas rockets to extort a massive ransom. To break their stranglehold on the city, the FBI sends in a chemical weapons expert and a jailed SAS veteran, chosen because he is the only man to have ever escaped from the infamous penitentiary. Action thriller, with Sean Connery, Nicolas Cage and Ed Harris. Edited for language.
Blade Runner: The Final Cut (1982) BBC2 London 10:45pm-12:40am (1 hour 55 minutes)
A former cop in a bleak future Los Angeles is forced to return to duty for a mission to hunt down and kill a group of renegade android replicants. The fugitives have escaped from a space colony to find their creator on Earth, in a bid to prolong their limited lifespan. Ridley Scott's definitive version of his sci-fi thriller, starring Harrison Ford, Rutger Hauer, Sean Young and Daryl Hannah.
Fun Fact! Ridley Scott and Jordan Cronenweth achieved the famous 'shining eyes' effect by using a technique invented by 'Fritz Lang' known as the 'Schüfftan Process'; light is bounced into the actors' eyes off a piece of half mirrored glass mounted at a forty five degree angle to the camera.
Whatever you're up to this weekend, make sure you always put the milk away and don't steal all of the internet.
xoxo