Ahhh how we've missed these! It's been a little while since we did our last 10 Things You [Probably] Didn't Know About…feature. It's just all gone wild here at TruffleTowers with more and more cool products hitting the store and everyone getting nice and ready for Christmas. Exciting!

So! To kick things back off with a bang, we've been searching the cyber-space-web-net for some of the coolest, most interesting and unknown facts about one of the world's most-lived cartoons, Tom and Jerry!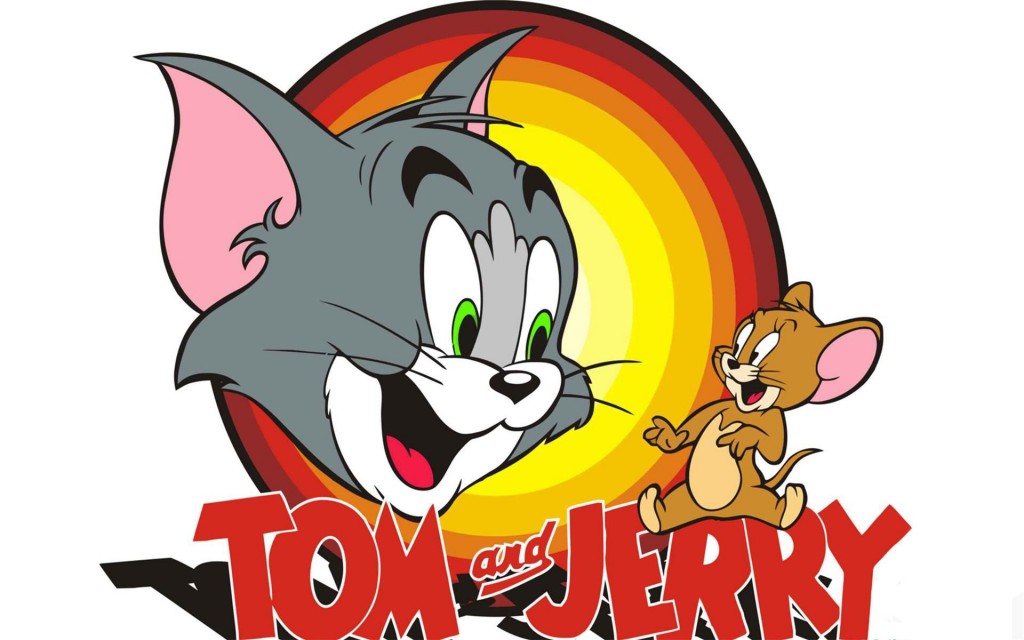 Taking us right back to our childhood of watching this at home and at school on rainy days when we couldn't go outside. (Remember the big old TV's??….scary). Sit back and take a trip down memory lane with us as we teach you some of our top Tom and Jerry facts. Enjoy!


.
1) Tom and Jerry were actually lined up to star in 1988 classic flick 'Who Framed Roger Rabbit', sadly legal smegle issues stopped it from ever happening happening. However! The cartoon team had already featured in live action films before including the 1945 'Anchors Aweigh', when Jerry stole the show in a dance sequence with Gene Kelly!
2) The fantastic creators of this cartoon classic – William Hanna and Joseph Barbera went on to create The Flintstones, Scooby-Doo, Yogi Bear, Top Cat, The Smurfs and countless others. Imagine the cartoon world without all of these!
3) Tom and Jerry actually got their names from a studio-wide competition to come up with permanent names for the cat and mouse. This was won by John Carr who bagged himself $50 as a reward. Before this chance Tom was known as Jasper and Jerry was nameless.


.
4) Back in 1975, Tom and Jerry actually became friends, proper friends! In a special series, we saw them travel the world competing in sports, solving mysteries and enjoying some good old fashioned bromance. Luckily, it didn't last.
5) Tom and Jerry had a spin-off! A series called Spike & Tyke was created in 1957 and saw the American bulldog father-and-son team who occasionally beat up Tom! 🙁 Sadly they only released two episodes before the studio was shut down.
6) Sometimes criticized for being what many consider unnecessarily violent, in reality, there is actually no blood or gore in any of the original cartoons and neither are ever seriously injured.


.
7) Thirteen entries in the Tom and Jerry series were nominated for the Academy Award for Best Short Subject: Cartoons. Seven of them went on to win the Academy Award, breaking the Disney studio's winning streak in that category! Tom and Jerry won more Academy Awards than any other character-based theatrical animated series. Amazing!


.
8 ) Back in 2000, Tom and Jerry was named one of the greatest television shows of all time by Time magazine.
9) Bit of a sad one folks! In the final episode of Tom and Jerry produced by Hanna Barbara Cartoons, the two come to a very bad end when they both take their own lives on a train track. See for yourself…
10) Did you know that we've got our hands on some amazing Tom and Jerry T-Shirts including our latest collection below! Take a peep…
| | |
| --- | --- |
| | |
So there you have them folks! Lot's of little facts for you to enjoy (or not at some may be). Know any other cool Tom and Jerry facts? Let us know by leaving a comment below.

Thanks everyone!

xoxo