Hello campers!

We've had such a busy few weeks thanks to all you guys and your orders which we really can't thank you enough for. We love you all!
With all this action, we've barely had time to stop and take a peep at some of the simply fantastic features we've had from some of our favourite blogs, including this stunning post on by Caroline from top blog Burkatron!

As a successful fashion and beauty blogger, one thing that's always close to her heart is photography which is why we treated her to one of our amazing Lomography Diana Mini With Flash In En Rose Cameras to work her magic with. Take a peep!


.
| | |
| --- | --- |
| | |
Bundled up with a Diana F+ Flash to keep you shooting your fab 35mm squares and half-frame shots in all lighting conditions. It takes amazingly distinct 35mm photos that are a really great way to get back to basics with your photography.

We loved getting to see this in it's fantastic new home and getting to share her passion with all of her fans.

We also spotted this little pink beauty on her Instagram page…go give her a follow 🙂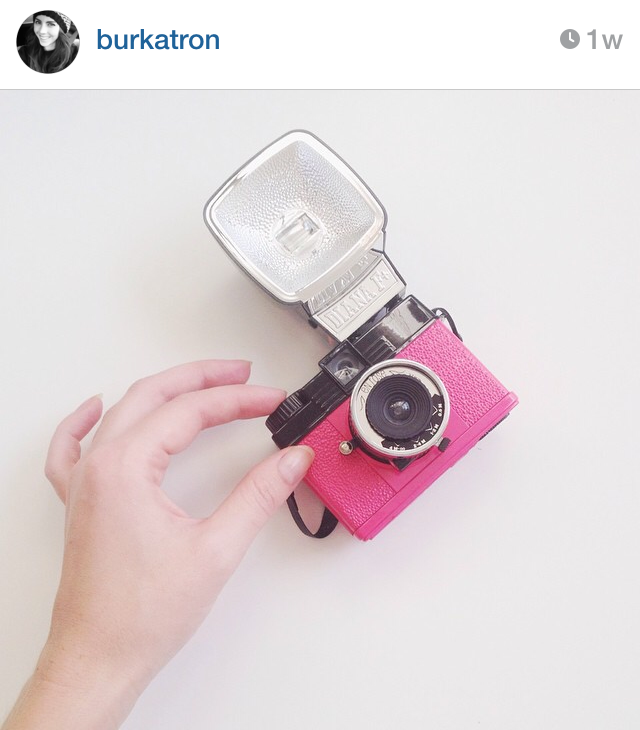 We'd just like to say a HUGE thank you to Caroline at Burkatron.com for this amazing feature, for keeping us nicely distracted from work for so many years and our social media feed full of some of the most amazing pictures and products. Oh and for letting us use her stunning snaps too! Keep up the amazing work.


.


Fancy getting your hands on one of these of your very own or perhaps a a Christmas gift for someone special? Take a peep at our full range of Lomography cameras today and pick out the perfect design and function for you.

xoxo