Well folks! The Coke-Cola truck has well and truly rolled into town now!

With the big day drawing ever closer, all of us eager folks at Truffle Towers have really gone all out and have been busy getting our homes as Christmassy as possible. Trees, tinsel, lights and decorations, there's really little room for much else now!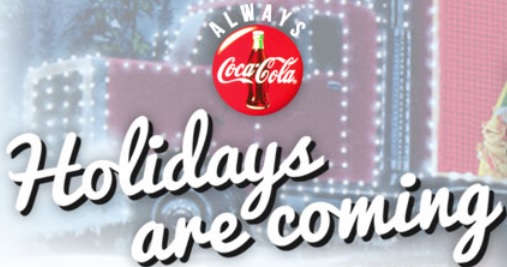 Now it's hard to think of Christmas, for us at least, without thinking of the big red man Santa himself looking as happy and proud as ever while sipping on a refreshing Coca-Cola after all his nights hard work. After all, Santa is red because of Coca-Cola!

To help spread some Christmas cheer into as many homes as possible, we've gotten our hands on some simply amazing Coca-Cola Christmas Decorations which are such a great way to show your love for the brown sweet stuff and really get into the spirit of things all on one go!

Take a peep at some of our cool new decorations to find the perfect style for your home….
Don't forget to check out our complete range of funky gifts and even more Coca-Cola merchandise to help make this Christmas that extra bit special. See you there!
xoxo