Hi guys! With everyone getting their hands on lots of exciting new goodies over Christmas and now in the big sales, it seems the people of social network Instagram has been going all out and posting all their fab new goodies for the world to see, and who can blame them!?

As you know, we really love our products and our customers, so getting to see lots of our very own items in the hands of their new owners is just about as good as it gets for us!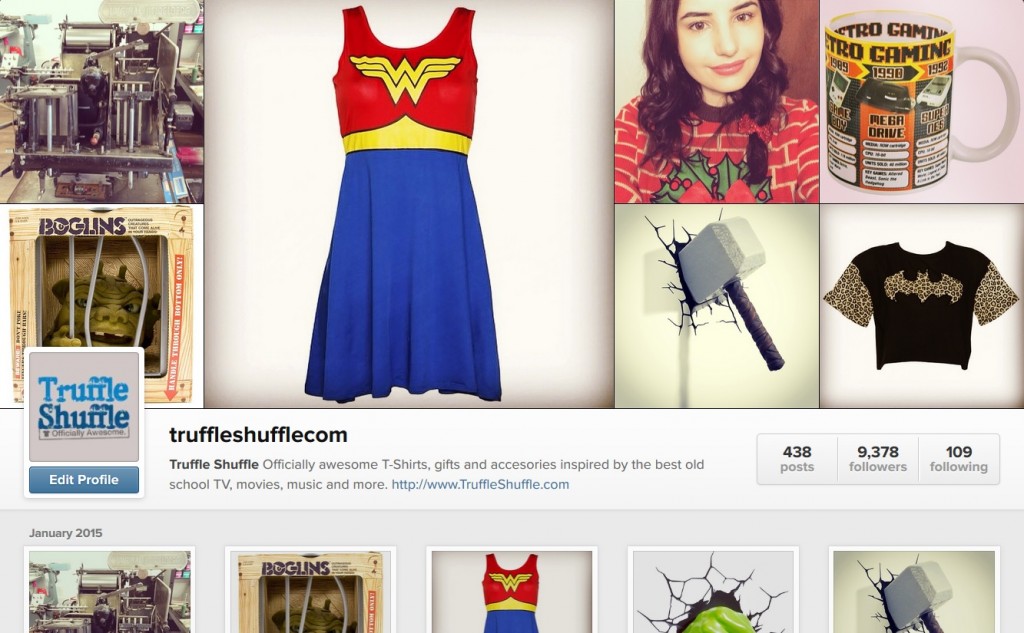 We're always hoping you guys are loving your latest item and there are so many way for you to get back in touch with us to let us know just what you think including Twitter, Facebook and of course Instagram!

So! With so many amazing pictures coming our way, we always like to take some time going through them and picking out some of our favourites for the rest of the world to see and to of course say a massive thank you to everyone who takes the time to pick up their phones and get snapping.

Take a look below at some of our most recent mentions and tags…..
.


We'd just like to say another huuuuge thank you to everyone who has been sharing their snaps with us. We really appreciate everyone who takes the time to show us and the rest of the world just what they've been grabbing and how they've styled it.

Fancy being featured in the next insta-llment? Why not snap and upload you very own TruffleShuffle purchases and be sure to tag them with #truffleshuffle or #truffleshufflecom and you can always tag us using out profile @truffleshufflecom so we can't miss it.

See you next time
xoxo