Magician's wand! Is it really the weekend?
Appearing as quickly as it will disappear, the weekend is here once again with a puff, flash and bang and sure to bring as much mystery, glamour and flamboyance as a top stage show magician. Waving our hands around in spectacular fashion but only to distract and amaze, we'll be pulling out cards from your very pocket at such a rate they will become animated like some of the great celluloid creations.
Sit back, open your mind and prepare to be amazed!
Have a happy retro weekend!
SATURDAY 10th January
.
Richie Rich (1994) ITV2 1:10pm-3:05pm (1 hour 55 minutes)
The world's wealthiest youngster has everything he could possibly want except friends. When his parents go missing, he must try to keep their fortune out of the clutches of a scheming executive, with the help of some less well-off children. Family comedy, starring Macaulay Culkin, John Larroquette, Jonathan Hyde, Edward Herrmann, Christine Ebersole and Mike McShane.
Superman III (1983) 5USA 4:00pm-6:35pm (2 hours 35 minutes)
The Man of Steel battles an evil tycoon, who has recruited a computer genius to aid his schemes for world domination. Together the villains hatch a plan to dispose of Superman once and for all – but instead of killing the superhero, they accidentally unveil his dark side. Comic-book adventure sequel, starring Christopher Reeve, Richard Pryor, Robert Vaughn and Margot Kidder.
Clueless (1995) Film4 4:40pm-6:35pm (1 hour 55 minutes)
A rich high-school student uses all her charm and financial clout to boost an awkward new pupil's image, but soon finds she has created a monster – while her own popularity suffers in the process. Comedy inspired by Jane Austen's Emma, starring Alicia Silverstone, Stacey Dash, Brittany Murphy and Paul Rudd.
Rocky II (1979) 5USA 6:35pm-9:00pm (2 hours 25 minutes)
Philadelphia boxer Rocky Balboa quits the ring to marry his sweetheart and become a father. However, times prove hard and money is tight, so when Balboa is offered another shot at Apollo Creed's heavyweight title, the fighter is lured out of retirement. Drama sequel, starring Sylvester Stallone, Talia Shire, Carl Weathers, Burt Young and Burgess Meredith.
Lethal Weapon (1987) Sky Movies Action & Adventure 7:00pm-9:00pm (2 hours)
An unstable Vietnam veteran cop teams up with a by-the-book Los Angeles police detective to investigate the apparent suicide of the daughter of a wealthy businessman, leading them to a violent and bloody confrontation with a ruthless drug cartel under the control of a retired US general. Action thriller, starring Mel Gibson, Danny Glover, Gary Busey, Mitchell Ryan and Tom Atkins.
Fun Fact: Lethal Weapon was the first movie to feature a cellphone. It can be seen when Murtaugh calls his wife to tell Amanda Hunsaker's death, and when later Murtaugh calls Dr. Stephanie Woods to talk about Riggs' insanity.
Gremlins (1984) Sky1 9:00pm-11:05pm (2 hours 5 minutes)
A teenager is given a strange, cute creature as a Christmas present by his eccentric father and warned to keep it away from water, not to feed it after midnight, or expose it to direct light. However, a chance dousing causes the furball to spawn a horde of murderous little monsters, and their devilish antics bring mayhem to a small town. Comedy horror, with Zach Galligan, Phoebe Cates, Hoyt Axton and Polly Holliday.
SUNDAY 11th January
.
American Pie (1999) Sky Movies Comedy 10:25am-12:15pm (1 hour 50 minutes)
Four teenage boys make a solemn pact to lose their virginity before the high-school prom, and though their antics cause them huge embarrassment and public humiliation, the friends also learn about love and affection in their relations with the opposite sex. Coming-of-age comedy, starring Jason Biggs, Shannon Elizabeth, Chris Klein, Alyson Hannigan, Mena Suvari, Seann William Scott and Eugene Levy.
The Mask (1994) Sky Movies Comedy 2:35pm-4:25pm (1 hour 50 minutes)
A timid bank clerk stumbles on an ancient mask, which endows whoever wears it with untold superhuman powers, unbridled self-confidence and an irresistible charm for the ladies. Unfortunately, he earns the enmity of a local gangster for daring to flirt with his girlfriend – and when the crook gets wind of the artefact's existence, he covets the power for himself. Comic-book comedy, with Jim Carrey, Cameron Diaz, Peter Riegert and Peter Greene.
Flash Gordon (1980) Film4 Film4 3:05pm-5:20pm (2 hours 15 minutes)
American football quarterback Flash Gordon and journalist Dale Arden find themselves aboard a rocket ship designed by scientist Dr Zarkov, who intends to travel across space to locate the source of recent natural disasters. The three arrive on the planet Mongo, where they soon learn that the attacks are the responsibility of evil emperor Ming the Merciless, who is planning to destroy the Earth. Sci-fi comic-strip adventure, with Sam J Jones, Max von Sydow, Brian Blessed, Melody Anderson, Topol, Timothy Dalton, Ornella Muti, Peter Wyngarde and Mariangela Melato.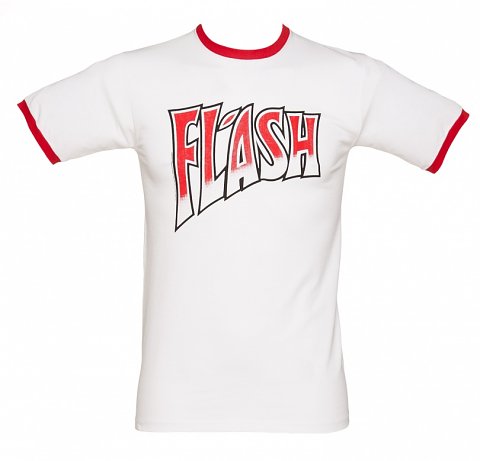 Diamonds Are Forever (1971) ITV London ITV London 4:15pm-6:35pm (2 hours 20 minutes)
James Bond investigates a diamond-smuggling operation, and discovers that behind the scheme is his insidious arch-enemy Blofeld, who is planning to construct a devastating orbital doomsday weapon powered by the precious stones, which will force world powers to disarm and give him global domination. Spy adventure, starring Sean Connery, Jill St John, Charles Gray, Bernard Lee and Lois Maxwell.
10 Things I Hate About You (1999) E4 8:00pm-9:55pm (1 hour 55 minutes)
Lively teenager Bianca is not allowed to start dating until her man-hating sister Kat does first – but no boy is brave enough to ask her out. However, Bianca's would-be boyfriend thinks he has found the perfect man for the job in the shape of a quirky loner with a mysterious past. Comedy, based on Shakespeare's The Taming of the Shrew, starring Heath Ledger, Julia Stiles, Joseph Gordon-Levitt and Larisa Oleynik.
Teen Wolf (1985) Syfy 9:00pm-11:00pm (2 hours)
A teenage misfit is initially dismayed to learn he is a werewolf as a result of a hereditary curse. He finds there are advantages as he becomes a local celebrity, while his enhanced agility makes him the star player of his school's basketball team – but fame quickly goes to his head. Comedy, starring Michael J Fox, James Hampton and Susan Ursitti.
Whatever you're up to this weekend, make sure you don't order more than you can possibly eat and remember to always start from the outside in.
xoxo