We're back again with another hop, skip and jump into the people behind the TruffleShuffle machine!

As some of you may have spotted, each month we're taking a little time to harass introduce you to one of the resident TruffleShufflers to find out a little more about who they are, what they do and what makes them tick.

This time it's the turn of our magnificent MD and baking queen Claire….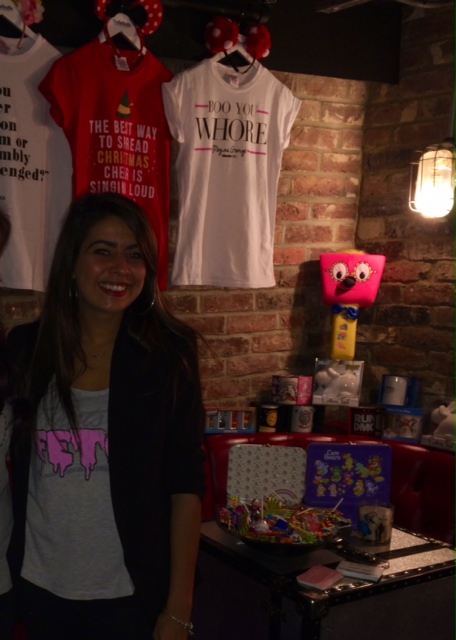 What do you do here at Truffle Towers?
My official title is MD although I share that title with my fellow co-founder Pat – I tend to look after the creative side of the business so my main role is managing the buying team and our in house design team to ensure we're always adding lots of awesome new goodies to the site which is a lot of fun. I also look after our offline marketing, working alongside our fabulous PR Agency, Becky White PR to ensure we spread the word of TruffleShuffle far and wide.
I also keep an eye on operations and I do the HR for the business too although I'm quite lucky with that as we have a fantastic team so they don't give me too many issues


.



How long have you been at TruffleShuffle?
From day dot so over 10 years now which is pretty crazy! This was actually my first real job as I was in the middle of a law degree when the business started so I don't really know how to do anything else.


.
What do you like most about working here / best thing about your job?
Our team are just amazing and make coming into work a real pleasure. Also the products – I absolutely love what we sell and would be shopping here myself if I wasn't working here. And then lastly the customers – we've always worked really hard to ensure we provide the best customer service we possibly can and it means that our customers are an amazingly lovely, loyal bunch.
The first thing I do every day is check our reviews both on the website and on TrustPilot and Review Centre and the feedback always makes me smile.
And then last but not least, I love the fact I get to work with my husband every day – people always wonder how we manage living and working together but it's all we've ever known as the business started when we were 19 and 21 so I'd feel totally lost without him (even though there are of course the odd days when I want to kill him!)


.
What is your favourite item currently on the site?
Hmmm that's a toughie as there are loads! I love our Roald Dahl range, especially our Good Thoughts Quote tee – the sentiment is beautiful and I love the fact that my ultimate girl crush JLaw wore it recently. I also love our Clueless and Mean Girls designs – they're two of my favourite movies (I must have watched them both hundreds of times) so I love working on and wearing anything related to them. Plus anything Disney, My Little Pony, Care Bears always manages to find its way into my wardrobe (well I have to test the product right?) Typical 80's child!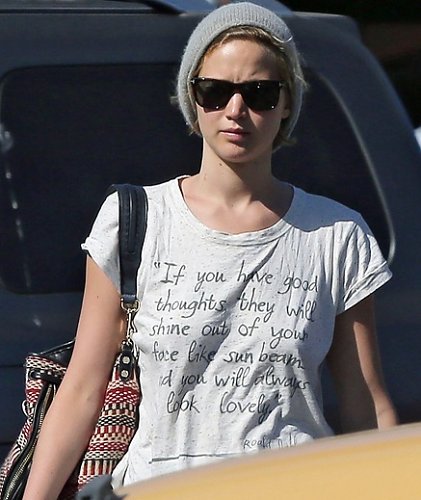 When you're not at TruffleTowers, what do you like to do?
I love hanging out with my little monster, Freddie – he's 2 and a half so we can usually be found jumping in muddy puddles, racing cars and generally causing chaos. I got a Kitchenaid for my birthday last month so I'm really enjoying playing around with that and doing lots of baking. I'm also in the middle of redecorating our house which I half love, half hate – depending on when you ask. I love reading when I get a quiet half hour which isn't that often and I'm also a total telly addict so like nothing better than curling up on the sofa with some properly trashy telly (MIC, TOWIE, Real Housewives… you name it, I'm addicted to them all.) Oh the shame…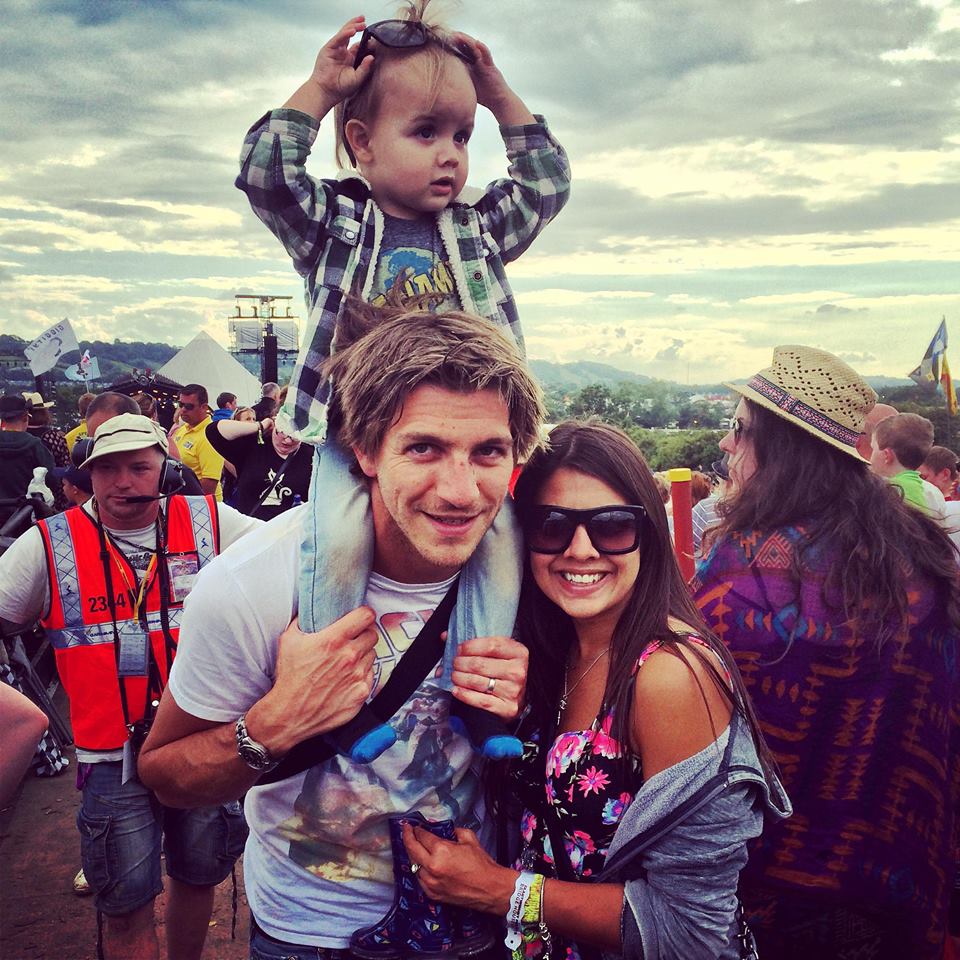 Name three things you like…
My family, food and sunshine!! Oh and lie ins (can I have 4?)


.
Name three things you don't like….
People who drive in the wrong lane on the motorway, radio 6 (we have a constant battle in the office over which radio station to listen to!) and the discovery channel (thanks to Pat.)


.
What were your favourite three films as a kid?
Labyrinth, The Goonies (obvs.) and Home Alone


.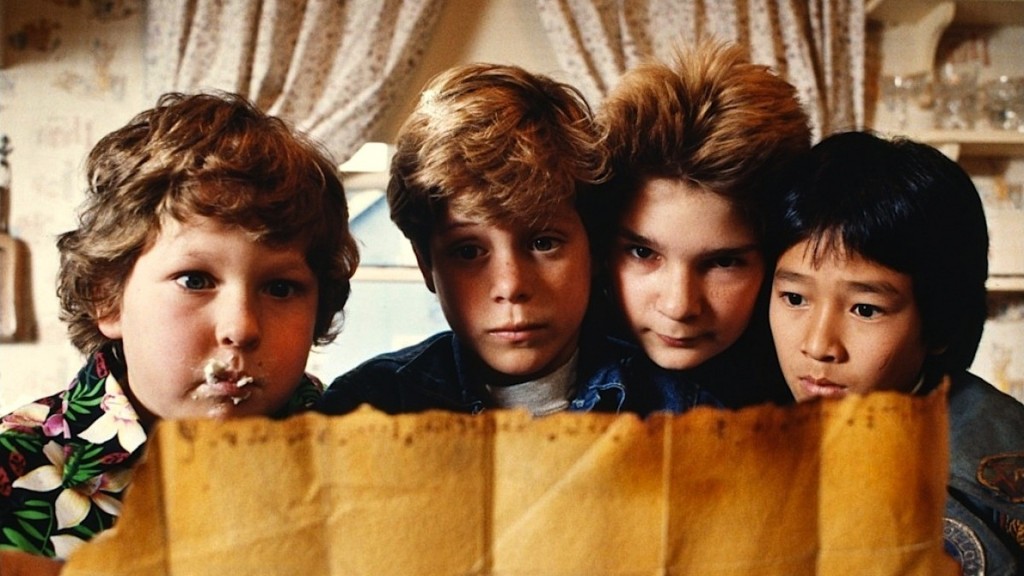 Who is your idol?
Richard Branson


.
Who is the last band you saw live?
Well it would have been Glastonbury so I was lucky enough to see a few – Ed Sheeran was my highlight though. He absolutely killed it.


.
If you could go anywhere in the world, where would you go?
New Zealand – I've never been and it's been a dream for years!

Which iconic TV/Film car would you most like to own?
Iron Man's Audi R8 pretty please….
pretty please….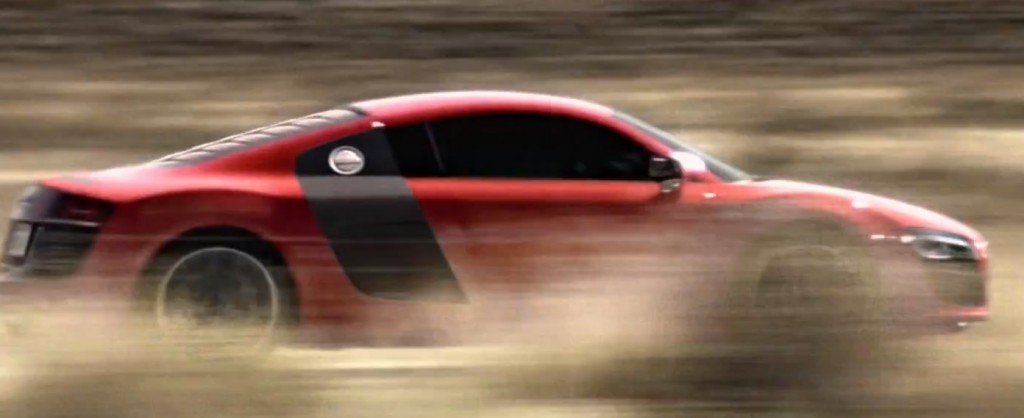 What music are you listening to at the moment?
Ed Sheeran, Sam Smith and randomly a bit of old school Destiny's Child which I found in my car!


.



If someone wrote a biography about you, what do you think the title should be?
"First you gotta do the truffle shuffle."


.
If you won the lottery, what would you do with the money?
Travel the world with all my friends and family, buy a camper van, build a tree house for Freddie and set up a foundation to invest in young people who want to start a business.


.



So there you have it folks! Stay tuned for plenty more staff insights and discover even more names and faces from inside TruffleShuffle. See you next time with our next

victim

instalment!

xoxo