It's back! Yep we're right back at you with another edition of our 10 Things You [Probably] Didn't Know About blog posts! Oh how we've missed them 🙂
This time around we've let our feet lead the way as we're celebrating the 31st anniversary of the release of one of the most famous and loved dancing themed films ever….Footloose!


.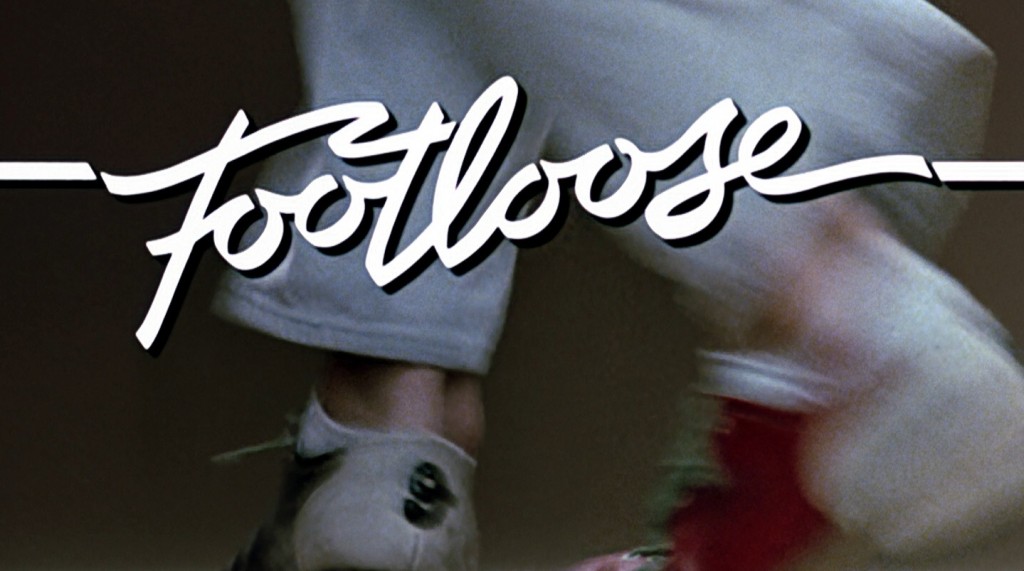 Yep as hard as it might be to even begin to think about, Footloose first hit the screens back in 1984 and has been a cheesy dance icon ever since. Earning a number of nominations including Best Music, Original Song (Oscar), Best Original Song – Motion Picture (Golden Globe) and even winning a Best Album of Instrumental Score (Grammy) it's easy to see just how much of a retro legend this 80s flick is.

So! Dust of those dancing shoes and take a trip with us back to 1984 as we dig out and reveal our top 10 Things You [Probably] Didn't Know About Footloose. Enjoy!

1- Footloose is loosely based on events that took place in the small, rural, and extremely religious farming town of Elmore City, Oklahoma back in 1978. Dancing had been banned for nearly 90 years until a group of high school teens challenged it, winning the right to have dancing at their prom.


.
2- The dancing feet in the opening credit sequence contained many of the film's cast and crew. Over 150 different pairs of feet were shot in all. The dancer with the gold shoes was actually singer-songwriter Kenny Loggins.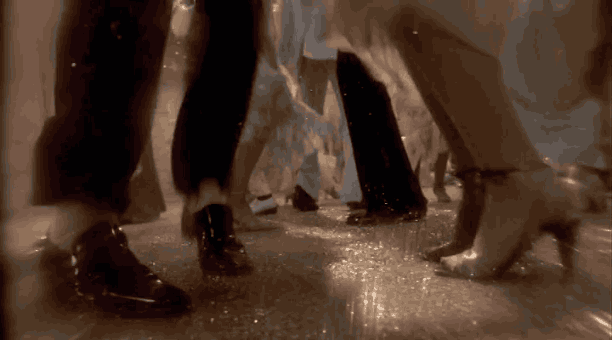 3- Doing some research for the role, Bacon posed as a high-school student in Provo, Utah, near where the movie was filmed. Only the principal and guidance counselor knew his true identity.
"It was very much like my experience in the movie. A lot of the kids were hostile and the girls did a lot of giggling. People bumped into me in the halls. One kid, who was a lot like Chris Penn's character, was sweet and supportive. Basically I was terrified."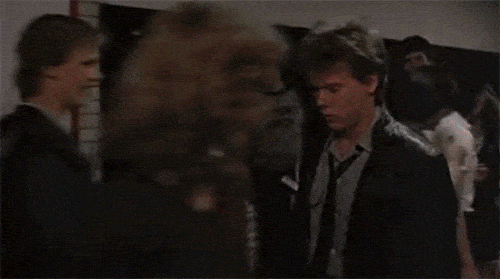 4- When the movie was first released, Kevin did a Russian Jump at the end while dancing. This has since been cut from the movie but can be seen sometimes on some older copies


.
5- Good call! Kevin was offered the leading role for the Stephen King movie Christine (1983), at the same time that he was asked to do a screen test for Footloose (1984). The producers had to convince Bacon that turning down a sure role in "Christine" for a part he might not even get in 'Footloose' was the wiser choice. The producers told him that if he got the part, the role would make him a star. 30 seconds into the screen test, Bacon was offered the part!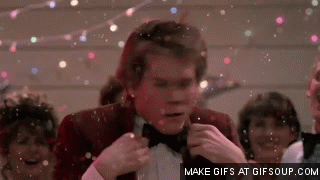 6- The scenes where Chris Penn's character had to learn how to dance were added to the script because Penn really could not dance and had to be taught.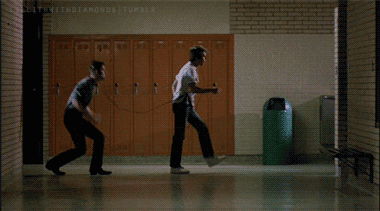 7- Tom Cruise and Rob Lowe were both slated to play the lead. The casting directors were impressed with Cruise because of the famous underwear dance sequence in 'Risky Business' (1983), but he was unavailable for the part because he was filming American Football film 'All the Right Moves' (1983).


.
8- Kevin Bacon actually broke out in hives around his middle when he had to film the City Council scene where he makes the case for holding a prom dance. He says he has never liked public speaking and this has never happened since.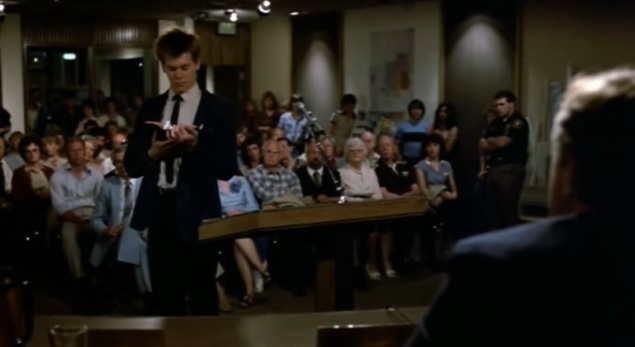 9- The big dance finale almost didn't happen!  The rock-out ending is one of the film's most memorable scenes, but the studio initially didn't have enough money for the lavish setup and instead closed the movie with a slow-motion dance sequence. Audiences gave it a thumbs down in test screenings, so six weeks before the premiere, they raised more money, hired new dancers, and re-shot the finale.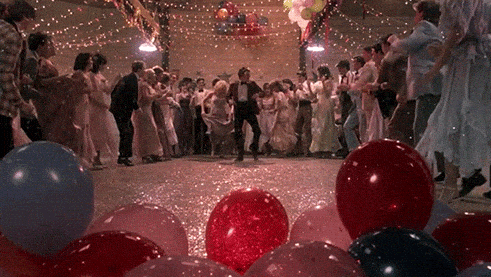 10- Frances Lee McCain, who plays Ren's mother, is actually only fourteen years older than Kevin.
.


So there you have them folks! Learn something new? Got something you can teach us? Let us know by leaving a comment below.See you next time!

xoxo