Like many retro loving people in the land, we're huge Star Trek fans! Since its launch back in 1966 this show has become one of the best-loved and has gain a strong cult following for a whole host of is many generations. Heck it even had its own full-fledged language (Klingon) to its name!

From its very origin, star Trek (original) saw Captain James T. Kirk and the crew of the Starship Enterprise explore the Galaxy and help defend the United Federation of Planets, explore new worlds, seek new life and new civilizations, and to boldly go where no man has gone before.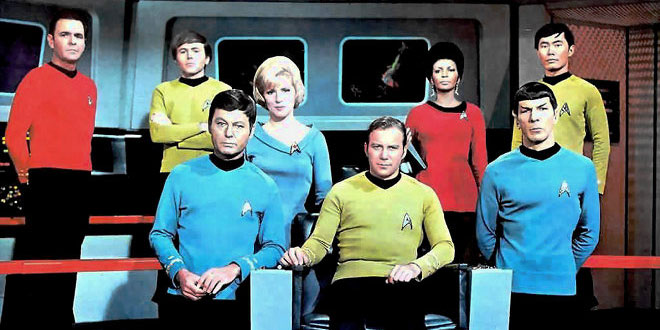 If you love nothing more than some classic Star Trek action, look no further than our latest addition to the ever-evolving range of TruffleShuffle T.Shirts!

Yep we've been busy getting our hands on some amazing new Star Trek Costume T-Shirts for all you eager fans to get your hands on. Take a peep below at some of our latest designs to hit the shelves from only £19.88!
For all these and more, check out our complete range of Star Trek merchandise today over at TruffleShuffle.co.uk.
xoxo