Calling all you Star Trek fans!! We've just drummed up a little treat for you to get stuck into!
Like many fans in the land, we LOVE getting to dig our way into the weird and wonderful worlds of some of our very favourite movies and TV shows which is why we've been busting out some amazing 10 Things You (Probably) Didn't Know About… posts over our long and varied blogging career.
Well! Inspired by some of our very latest Star Trek T-Shirts, we decided to crack on with some serious research and share some of our latest discoveries of this iconic series with you guys.
Sit back and enjoy our 10 Things You (Probably) Didn't Know About… Star Trek!
1 – The late Leonard Nimoy is the only actor to appear in all 80s episodes (including the pilot!) of the original series. Legend!
2 – The actor who played "Scotty" James Doohan took part in D-Day during WW2….and was shot six times by 'friendly' fire! Although often covered, you can sometimes spot his missing finger which was a sad result of his wounds.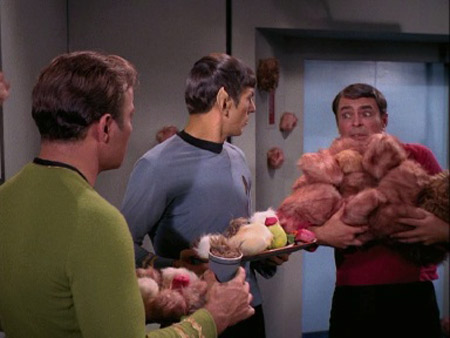 3 – Leonard Nimoy actually came up with the Vulcan Nerve Pinch himself. He was meant to club his victim but thought this wasn't something Spock would have done.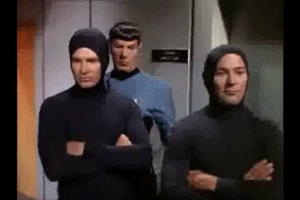 4 – Despite this being one of THE most referenced lines ever, no one in the original Star Trek series ever actually said 'Beam me up, Scotty'. Huh!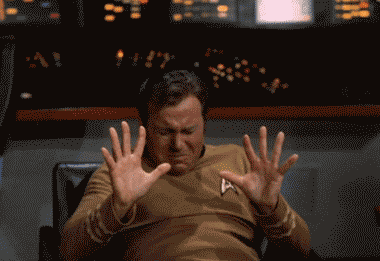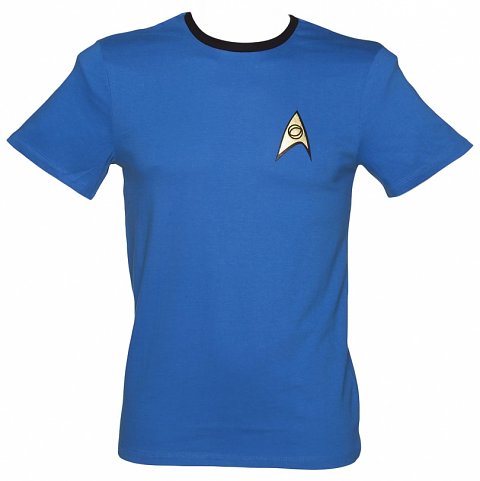 5 – The U.S.S. Enterprise had a six-lane bowling alley on board. According to Star Trek Blueprints, an authentic set of blueprints for the Constitution-class Starships released in booklet form in 1975, there's a pretty giant bowling alley on Deck 21, right next to the "Refreshments Area" and the "Food and Beverages Preparation Facility."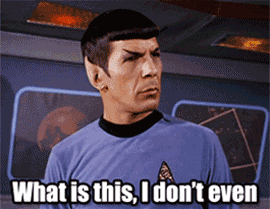 6 – William Shatner has never watched Star Trek! He has added that he hated watching himself, because he feels as though he sucked. When he was directing himself and had to watch the footage afterwards — for example in Star Trek V — he found it really uncomfortable.
7 – Gene Roddenberry got half the royalties for the Star Trek theme. Because of a contract clause that said if he wrote lyrics for a tune (even if they weren't actually used) he would get a split of royalties. So even though Roddenberry's incredibly weird lyrics for the Trek theme were never heard on our screens, he got a 50/50 split with composer Alexander Courage….which didn't make him too happy.
8 – Patric Stewart was so convinced that the show would fail that for the first six weeks of filming he refused to unpack his suitcases! Oooops!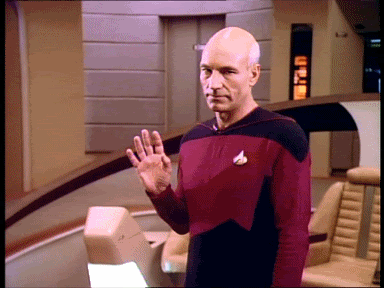 9 – In 1968, Star Trek featured one of the first ever interracial kisses on American television. Kirk and Uhura snogged it out during 'Plato's Stepchildren'.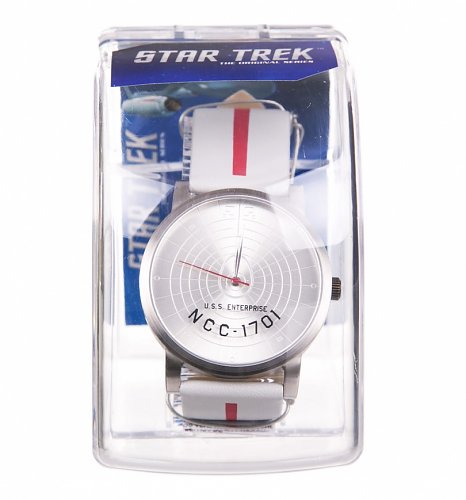 10 – Roddenberry originally wanted the Enterprise to fly upside down! Now as we know, there's no "up" and "down" in space, but the Enterprise is usually shown with its saucer section upwards right? The model they originally made was top-heavy, so it swung upside down on its cord so the saucer and nacelles were down. Roddenberry liked it better that way.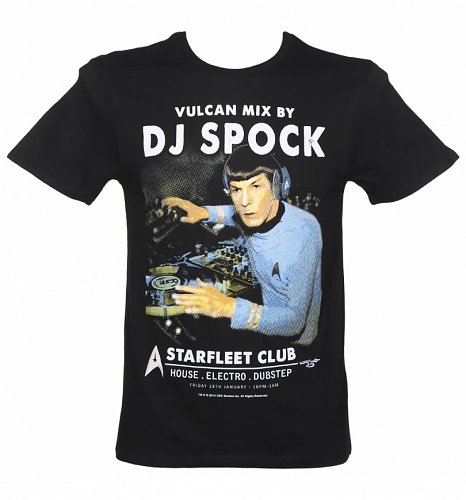 So there you have em folks! Learn anything new? Got anymore cool facts you like to add? Let us know by leaving a little comment below.
Spotted some awesome Star Trek Merchandise on here? Grab all these and so much more over at TruffleShuffle.co.uk. See you there!
xoxo