We're taking off to a galaxy far, far away for an out of this world round up of our favourite Star Wars merchandise, including everything from t-shirts, bottle stops, towels to full scale replica X-wings! Okay maybe we made that last one up. Sorry.
Feed your inner fan girl/boy in true retro style with our selection of 16 Out-Of-This-World Items Every Star Wars Fan Needs To Own…Immediately! Enjoy….
1 – Star Wars R2-D2 Collectors Watch
Possibly THE coolest and most stylish way to show some love for the cult phenomenon that is Star Wars.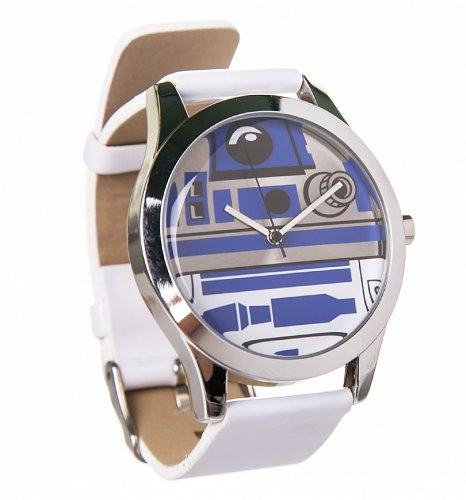 2- Star Wars Wookiee Cookies Tin Biscuit Barrel
Who better to protect your precious treats than Chewbacca himself! So much retro cool right here.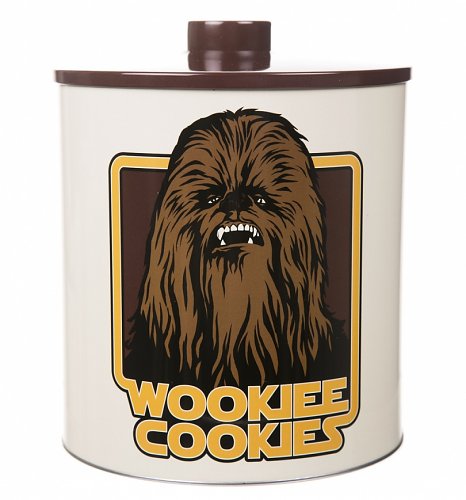 3- Ladies Dark Grey Marl Star Wars A New Hope Rolled Sleeve Boyfriend T-Shirt
Celebrate the real genesis of Star Wars in style with this vintage style A New Hope T-Shirt. Sure to turn a few heads in the right crowd.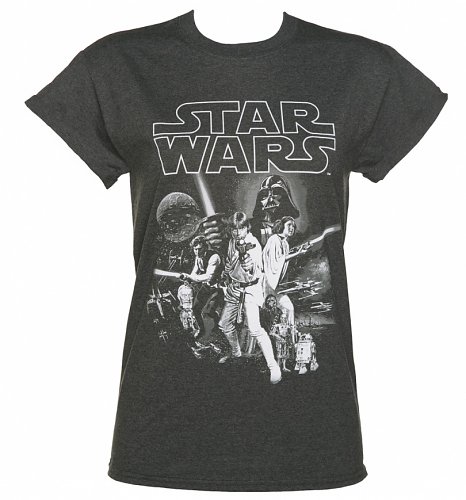 4- Star Wars Lightsaber BBQ Tongs
Summer is nearly here! When the Sun comes out, so do the BBQ's! Why not make your fun in the sun that little extra special with these funky Lightsaber Tongs!
5- Men's Black Star Wars Darth Vader Dark Lord T-Shirt
Reveal your inner Dark Lord tendencies with this amazing Vader tee from top brand Eleven Paris.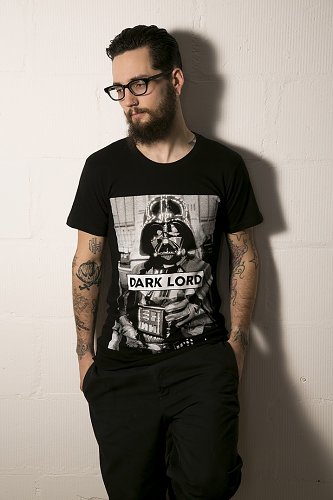 6 – Star Wars X-Wing Knife Block
Deck your kitchen out with some Star Wars style with this amazing Knife set in the shape of an X-Wing fighter. Almost too cool for words…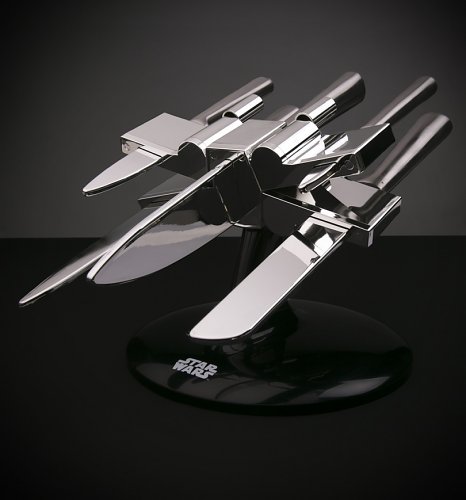 7 – Men's Navy Break Dance Stormtroopers Star Wars T-Shirt
Even Stormtroopers need some downtime right? Check out the pesky warriors throwing some shapes in this funky break dancing tee.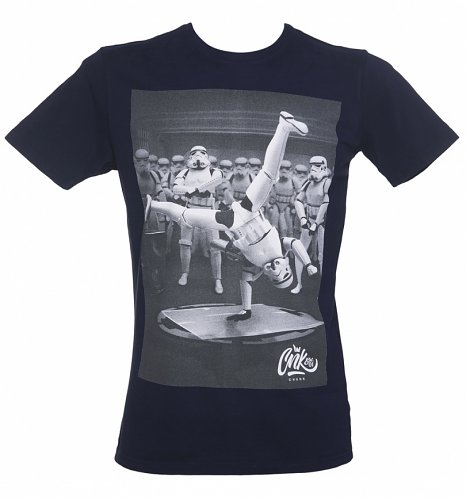 8 – Star Wars Stormtrooper Beach Towel
Off on a galactic adventure somewhere nice? Better take a Stormtrooper with you, just in case.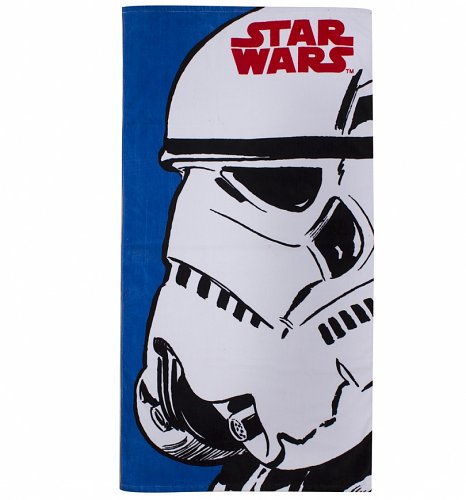 9 – Star Wars R2-D2 And C-3PO Glasses
Empty your ro-bottle into these beauties and await the comments of admiration!
10 – Retro Boba Fett Star Wars Messenger Bag
Protect your precious cargo in style with our geek-tastic Bobba Fett bag! Subtle but undeniably recognisable.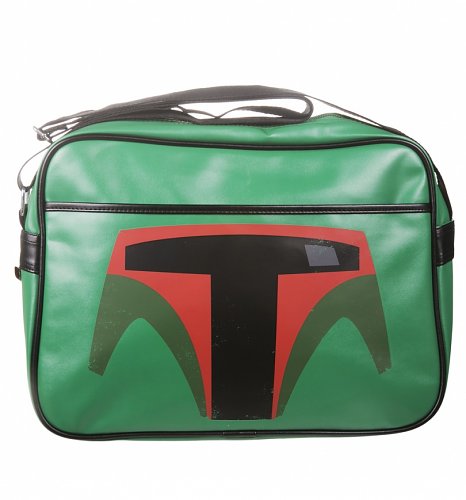 11 – Star Wars Wallpaper 52cm X 10m
With graphics taken from the original Star Wars movies, this is the perfect wallpaper for Star Wars fans of all ages!
12 – Star Wars Darth Vader Apron In Tube
Are you the Lord of your kitchen? Or perhaps you just end up making food a little on the….umm… darker side? Our Vader Apron will be for you then.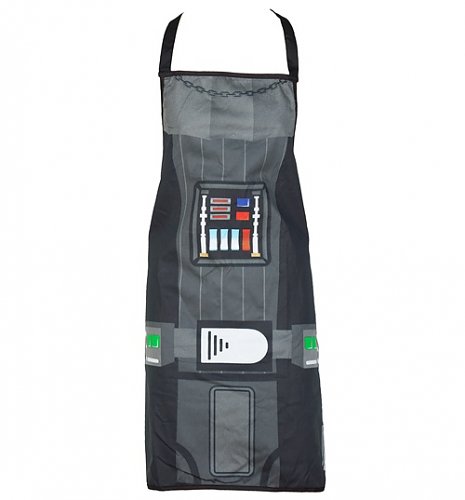 13 – Star Wars Stormtrooper Look-A-Lite LED Lamp
Add a little mood light to any room thanks to this funky LED light.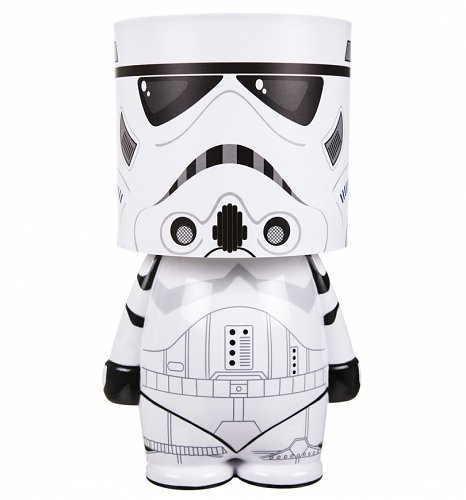 14 – Star Wars Darth Vader Collectors Watch
The face of the watch hosts Darth looking stern as ever! A great but subtle nod to this iconic bad guy.
15 – Star Wars Droid Salt And Pepper Shakers
Put these little beauties on your dining table and add a Star Wars flavour to every mealtime!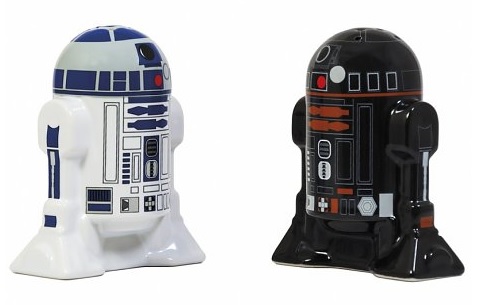 16 – Unisex Black Darth Vader Star Wars Onesie
Whether you're a Skywalker, or a sleepwalker – this onesie is definitely for you!
So there you have em folks! Be sure to shoot over to TruffleShuffle.co.uk right now for these and a whole lot more Star Wars Merchandise. See you on the Dark Side!

xoxo