Atari, Nintendo, SEGA, PlayStation….big or small we love them all! Growing up, like many of the kids we knew we were totally in love with the latest video games.
Nothing was more exciting that button bashing Street Fighter, helping Mario save the Princess (or die trying at least), or perhaps even being chased around the screen by Blinky, Pinky, Inky, and Clyde.

It wasn't all about the latest graphics, the best in game physics, HUD, or even having the biggest free world to roam around in. Retro gaming was purely about raw fun which is what many of the classic gave us by the bucket load.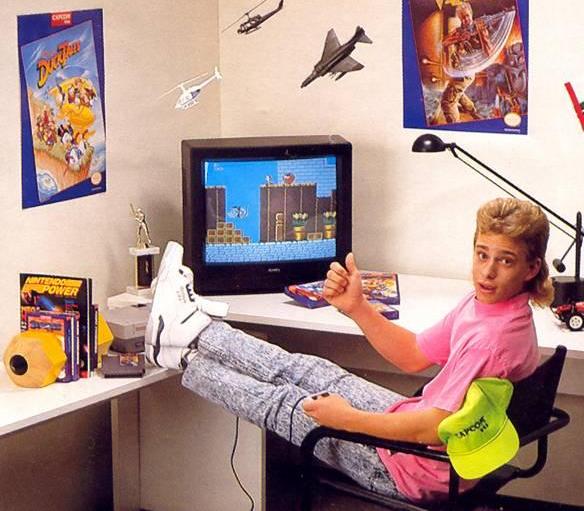 If like us, you're heart belongs to some of the classic titles and characters from your childhood, not only do we want to virtually hi-five you, but we also think we've just some pretty cool goodies you'd just got to snap up.

To show you just what we're talking about, we've popped together a list of our top Things Every Retro Gamer Needs In Their Life. Enjoy!
1. Men's Blue Nintendo Mega Man Costume Hoodie
If fighting off evil robots with your trusty Mega Buster was your kind of fun, our awesome Mega Man Hoodie will be right up your street.
2. Men's Black Nintendo Bowser Kanji T-Shirt
Ahh we hated this guy so much growing up! He was so tricky! Show some love for the ultimate baddy from the ultimate gamer series with this awesome Bower Tee.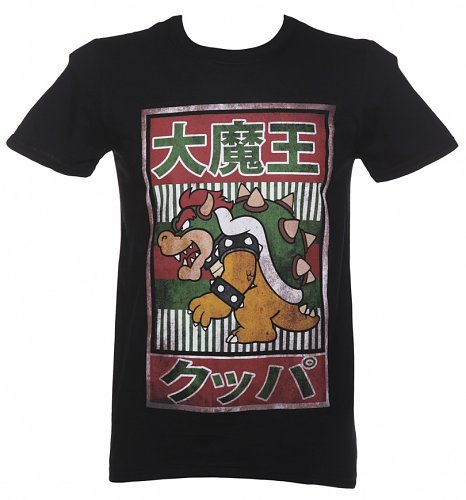 3. PlayStation Set of 3 Pairs Of Socks
We can still remember getting out first PlayStation like is was yesterday! Why not re-live just a touch of that joy by getting your hands (or feet!) on these funky PlatStation socks!
4. USB Powered Colour Changing PAC-MAN Lamp.
Whether they were chasing after you or running away, Blinky, Pinky, Inky and Clyde always added a bit of colour to proceedings. Add some of your very own with our fab new light!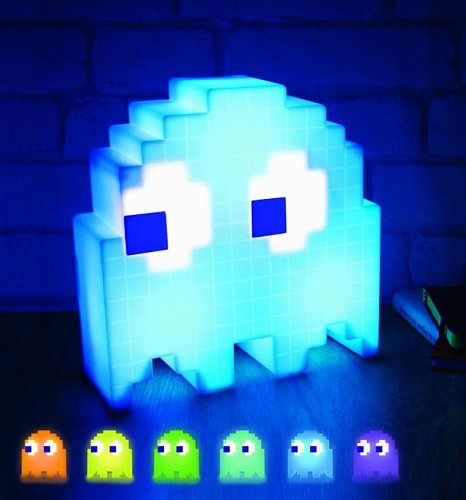 5. Men's Charcoal Marl Super Mario Brothers Nintendo T-Shirt
Can't decide on your favourite Mario character? Why not rock them all with this seriously cool Nintendo T-Shirt.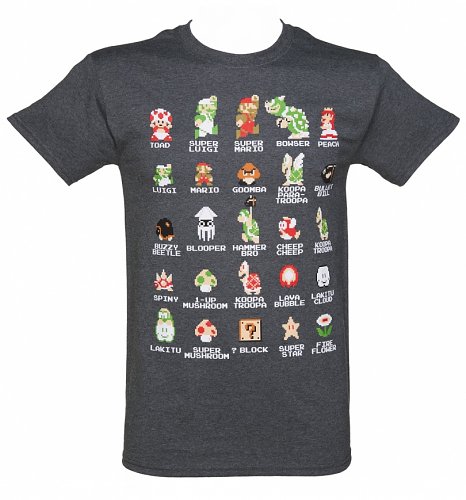 6. Pac-Man Belt
The ultimate in retro accessories for any gamer! Watch Pac-Man much up the ghosts every day with our fab belt!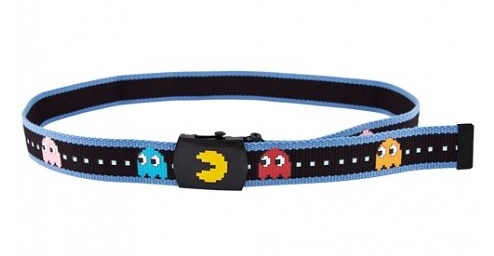 7. Men's White Classically Trained T-Shirt
Fancy new technology? 3D graphics? More gigabytes than Quagmire? Times change but real gamers started with the classics.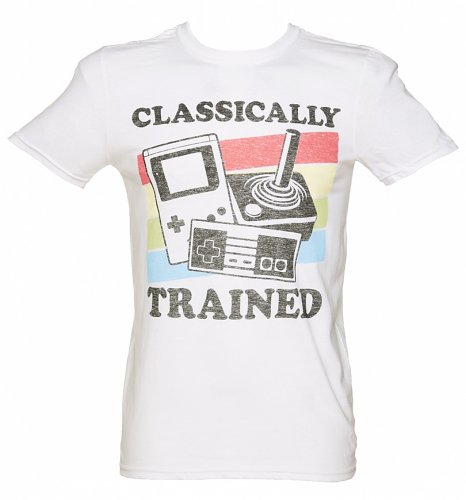 8. Ladies Sonic and Tails Title Screen Rolled Sleeve Boyfriend T-Shirt
If you're more of a SEGA kind of gamer, they don't come much cooler than Sonic and Tails!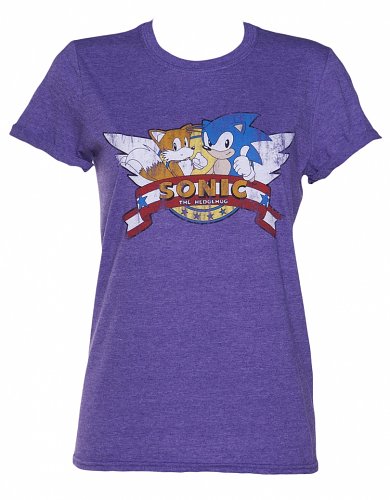 9. Sonic The Hedgehog Set of 3 Pairs Of Socks
Don't stumble like Tails, strut like Sonic! With these Sonic the Hedgehog socks you'll definitely be the head of the gang.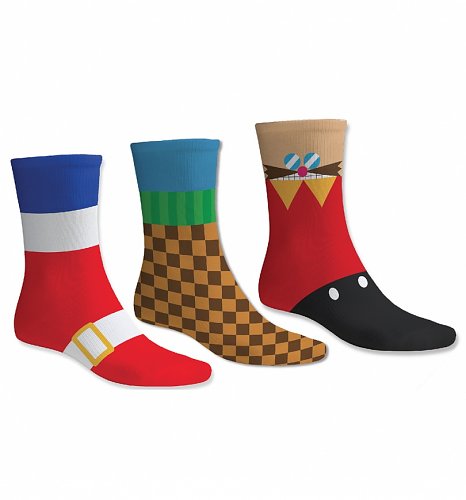 10. Mega Drive Console Notebook
Take notes or store your cheat codes in style with this funky Mega Drive notebook!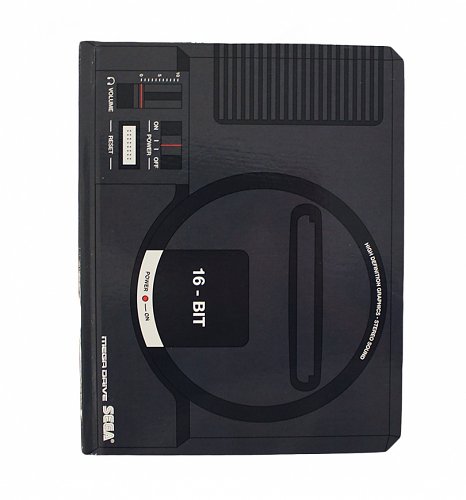 11. Men's Black Classic Space Invaders Game T-Shirt
Show some love for one of the daddies or retro gaming with our alien busting Space Invaders T-Shirt!
12. Nintendo Gamer Controller Backpack
The classic NES controller is a real design classic and such a gaming icon. Show some love and keep this legend alive with our funky backpacks!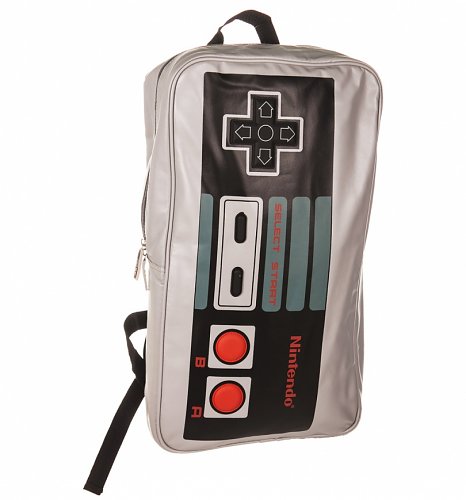 13. Tetris Light
Every time we see this we can still hear that classic music! Create your very own lights with this awesome Tetris set!
14. Nintendo Super Mario Brothers Multi-Colour Fleece Blanket
Snuggle up with Mario and his bro Luigi and add some extra retro cool to your home in one swoop with this awesome blanket.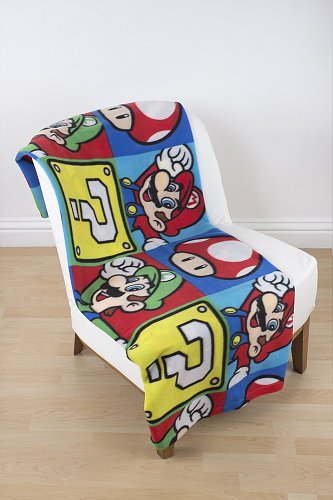 15. Framed Nintendo Mario Face Mirror
Mama Mia! Boy, do we have a treat for you! If you're a fan of the (incredibly) Super Mario Brothers, then this awesome, but subtle nod of appreciation is the best way to show some love for the mighty duo!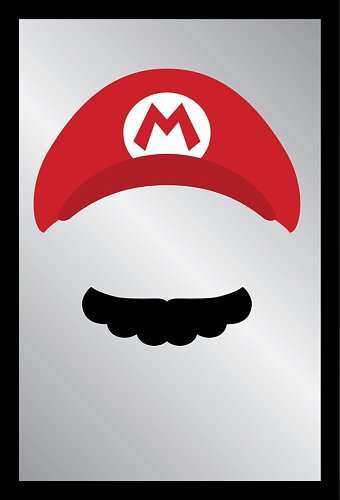 16. Retro Gamer Ghosts Backpack
Add a splash of colour and gamer cool to any outfit with this snazzy Pac-Man backpack!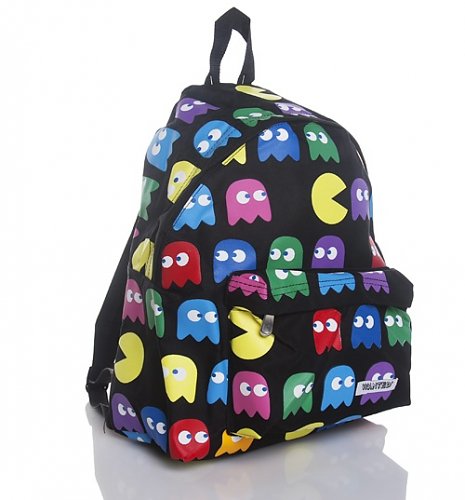 17. EXCLUSIVE Unisex All Over Print Sonic The Hedgehog T-Shirt
Love Sonic? Get 'all over' this exclusive tee! Featuring Sonic, Tails, Doctor Eggman (Robotnik), and Knuckles, this is a great find for any fan.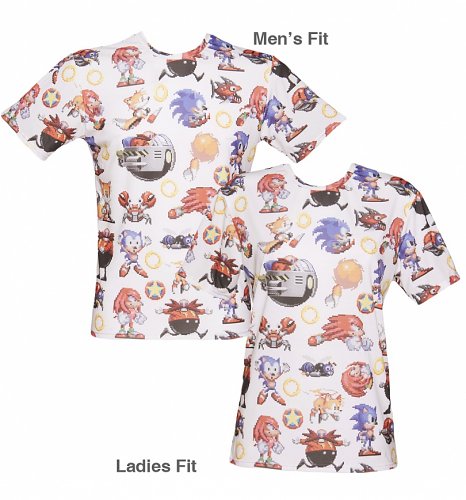 18. Tetris Notebook
Sometimes the simplest of games are the very best. Tetris pretty much champions this idea which is why is is possible one of the most iconic games ever. Swap your gameboy for this funky notepad and make a splash at school, in the office or just with friends.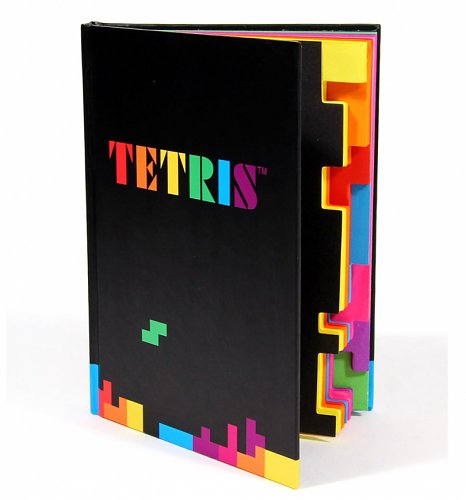 19. PlayStation Shaped Bi-Fold Wallet
Get the world's top selling console in the very pocked with our amazing PlayStation wallet! Great way to store your credits.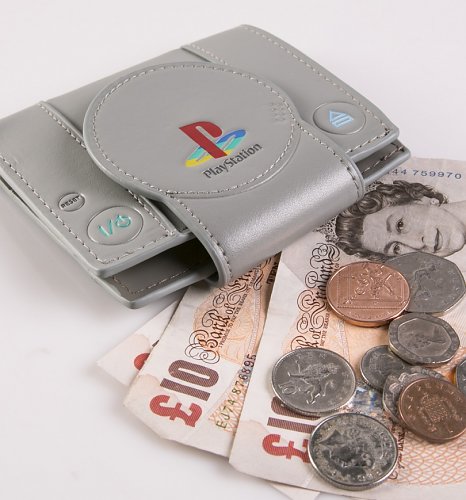 20. Street Fighter LED Torch With Sound Keychain
This awesome keychain features the popular Street Fighter character Ryu. Press his chest and a super bright LED light will be activated whilst he shouts Hadoken! at the same time. Too much cool!
21. Men's White Paper Scissors Stone Alex Kidd Sega T-Shirt
Celebrate the nail-biting end to each level of the cult classic, Alex Kidd with this funky Tee!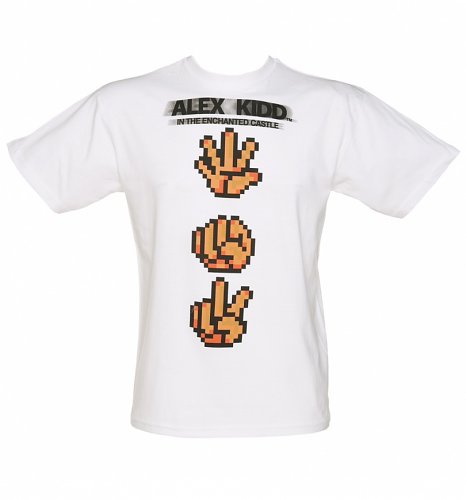 Pheeew! So there you have them folks! Hopefully we've sent your on a weird and wonderful trip back down retro gaming memory lane.

Don't forget to check out all of these classic goodies and so much more in our full range of gamer merchandise at TruffleShuffle.com.

So what are your biggest retro video game memories? Let us know by popping a comment below.

Thanks!

xoxo