It's back! Today we're celebrating all things Coca-Cola with another Have A Coke Day!
Since history began (…okay maybe not quite that long) Coca-Cola has been a staple for many social occasions. Kids parties, picnics, nights out with friends, sunny afternoons in the park…you name it Coca-Cola has been there and done that.
To help celebrate this big day in style, we thought we would take a snoop around and check out some of our favourite uses of the humble Coca-Cola cans and bottles that have really helped them to take on a new life and of course celebrate the amazing ways to recycle after the sweet brown stuff has been enjoyed.
Check out some of our amazing discoveries and ways the Coke empties have been brought back to life…
Coke Can Tray
Yep this is just about as simple and funky as they come. Why not turn your old can into this amazing (and FREE) tray. Careful you don't lose some fingers though!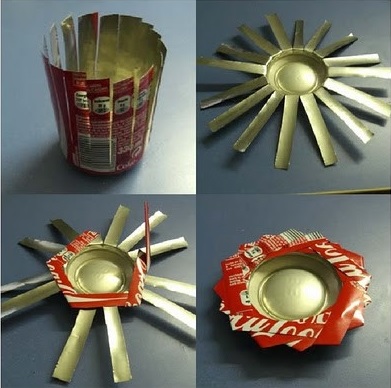 Coke Bottle Glasses
You can turn the iconic Coke Bottle into these amazing drinking glasses using the fire string technique (great example here). Once you've done this, you could also turn these glasses into candles to use as gifts! Cool huh!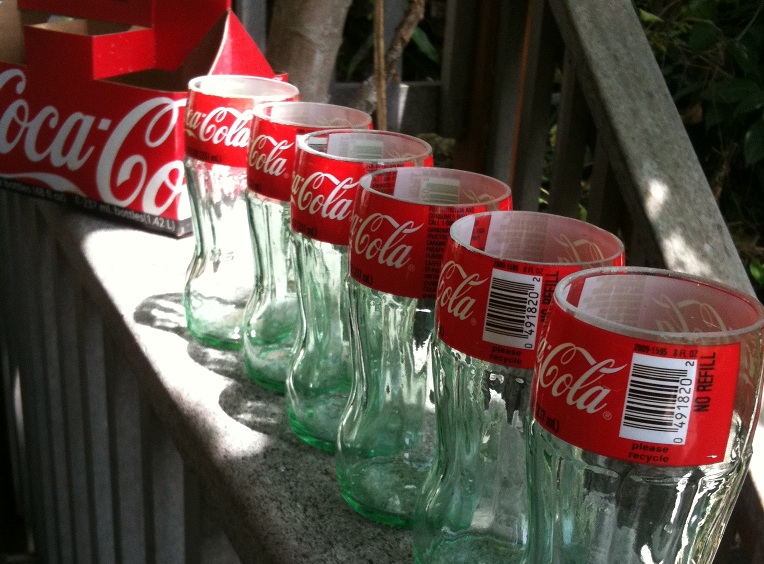 Coke Planter
Go green in style and create some amazing planters out of old bottles. Love this idea.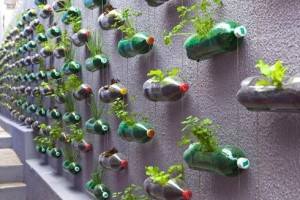 Coke Bottle Bowling
Why not turn those bottles into a great game?! Simply line them up and use a small ball to know them down. Perhaps add a small amount of sand or water in to make it more of a challenge. Mix up the mounts and give each one a different score perhaps. Go wild!
EKOCYCLE Amazingness!
Okay so this might not be something you can do at home, but the amazing Will.I.Am and Coca-Cola have teamed up with an array of labels, including MCM, Globe-Trotter, H Brothers and Ecoalf to produce sustainable, luxurious and stylish collections to help create some simply amazing examples of just what can be created with left over bottles and cans we all throw away. Check out some of the pure genius creations from this fantastic project which are all available from Harrods….
Ring-pull coat hanger hack.
Double your hanger space by using this simple idea to add an extra hanger to each current one using a simple ring pull. Cool huh!
Some amazing work huh! Hopefully we've inspired you to get down and crafty with your old can and bottles and give them a new chance of life and something totally new.
Still looking for more Coca-Cola cool in your life? Check out our huge range of exclusive Coca-Cola Clothing and accessories….
xoxo