As we all know, times change, what was big now is gone tomorrow and sometimes what feels like it will be around forever slowly disappears into the history books. Well! Part of our job here at Truffle Towers is digging around and uncovering some of these forgotten treasures, dusting them off and throwing them once again into the limelight for people to enjoy again.

One thing we remember about growing up is of course some of the simply magical TV shows that we were lucky enough so witness. Many of which have been banished to the TV archives. To help jog some memories and to give some of these hidden gems a chance of nostalgic glory we thought we would show off some of our favourite shows that you might just have forgotten about. Enjoy!
Noah's Island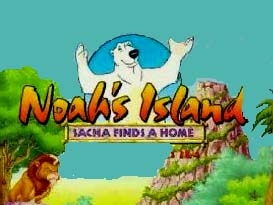 Oh Noah you big gentle legend! For most, the idea of an island that can be moved along somehow using its core of magma which is being run by a Polar bear and his team is a pretty weird idea. But hell is worked and what a show! The island would move around, picking up animals in need as they go which would of course chance the dynamics of the community, sometimes not always for the good. Oiski Poiski!


.
Oakie Doke
If you have a problem and you need a helping hand
Cross the dell and ring the bell
He'll understand
Don't worry, 'cos here comes Oakie Doke
The friendliest of folk is Mr Oakie Doke
Okay okay, so he looks a little odd, maybe more than a little, but Oakie Doke was the one guy in the forest you could always rely on in your time of need, usually caused by Dave and Denzil! Ending each episode with 'Well, it's like I always say…' and coming up with the perfect rhyme for the solution, we can't help but feel he was super helpful, but perhaps a little smug. 🙂
.

Spider!
Ahhhh poor Spider! Seeing no end of trauma and chaos, Spider just wants to be friends but it seems this just isn't meant to be.


.
The Queen's Nose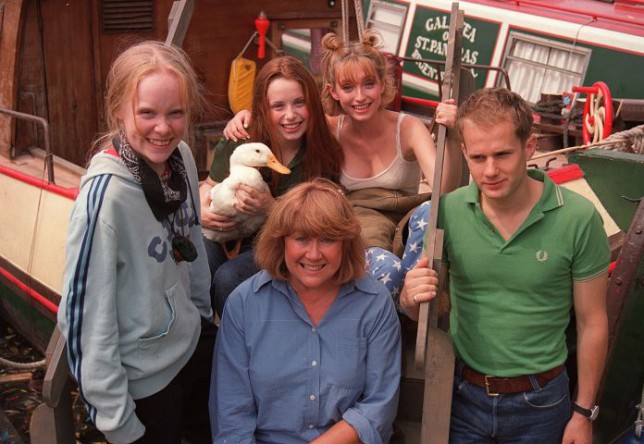 No one looks at 50p's the same way again after this classic show! Being granted ten wishes by rubbing the face of her magical coin, Harmony Parker quickly finds that you should be pretty careful what you wish for!


.
Oscar's Orchestra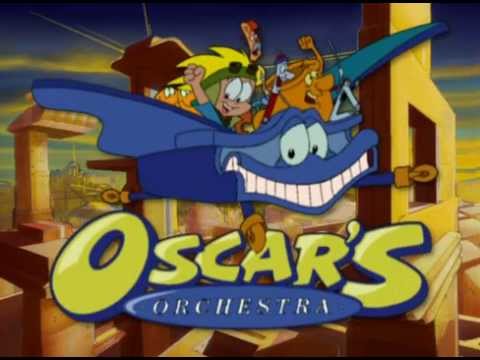 Set in the distant future, in the year 2743 actually, this show follows the story of a talking piano Oscar who with his friends (Monty the violin, Trevor the tuba, Syliva the flute and Eric the triangle) rebels against the evil dictator Thadduis Vent who has banned all music.


.
Bucky O'Hare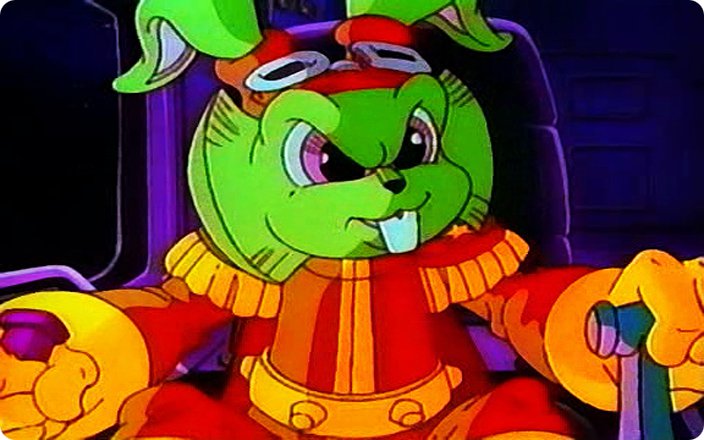 Such a classic! The story follows a parallel universe, where a war is ongoing between the slightly inept United Animals Federation (run by mammals) and the sinister Toad Empire. The Toad Empire is led by a vast computer system known as KOMPLEX, which has brainwashed the toad population.
.
The Tick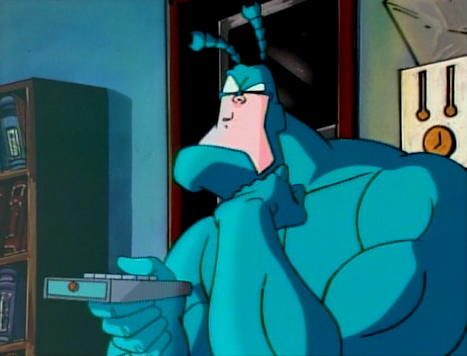 Everyone loves a pretty dim superhero right? Managing to somehow keep a city safe from a whole host of evil-doers…usually after Arthur has devised an actual solution to an attack.


.
Earthworm Jim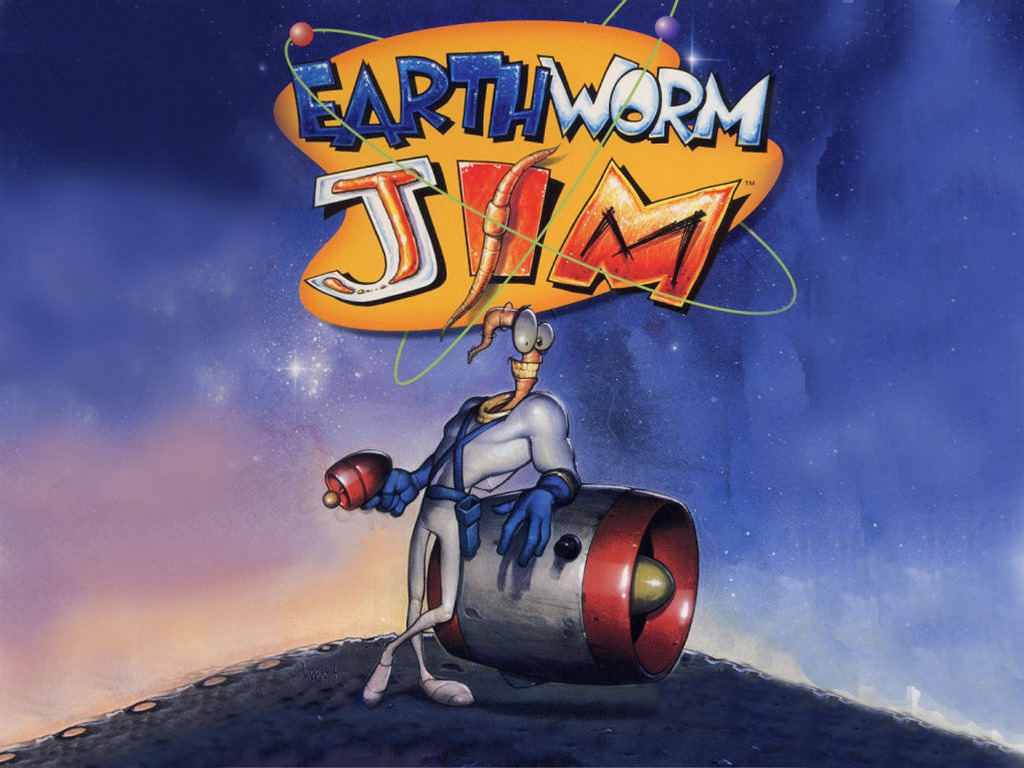 Jim is a normal earthworm, until a special "super suit" falls from the sky and allows him to operate much like a human. He has to defend himself against the numerous villains who are trying to get the suit back. Hell….would you give that suit up??


.
Watch My Chops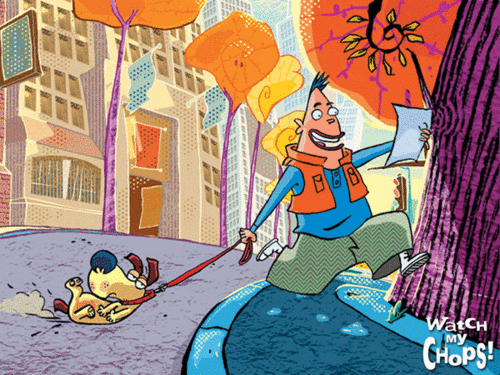 Surely one of the smartest dogs out there! Corneil is a pretty pampered pooch and is desperate to keep it that way but hiding his ability to talk and do things better than most humans. Bernie is his dimwitted dog sitter who is also the only one who knows his secret and is always looking for ways to exploit and annoy Corneil. Ultimately, Bernie needs his trusty friend to get him out of some of the pretty tricky situations he always seems to get in.


.
Tom & Jerry Kids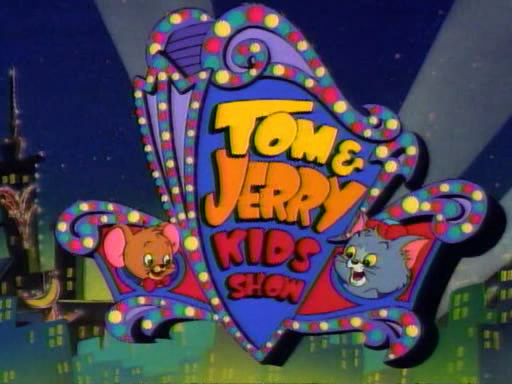 As cartoons come, generally don't come much more classic than Tom and Jerry! Based on this age old show was a spin-off produced by Hanna-Barbera Productions and Turner Entertainment which saw these infamous characters in a new light as we caught them in their childhood and it seems not a whole lot was different back then either! Running for a total of four seasons, this just gave us even more reasons to love these characters and the classic show.
.


So what do you remember of these shows? Would you like to see any of them make a comeback? Did we miss any? Let us know in the comments box below.

xoxo