Retro movie rundown coming atcha folks!
We're back again with another action-packed, smile raising, ear bursting array of top retro movies for all you eager view to enjoy. Prepare yourself for more twists and turns than the latest theme park ride, more laughs than a pack of hyenas and perhaps the odd tear or two as we take another trip down retro movie memory lane with our latest selection. Sit back, relax, grab that bad of popcorn you've been saving and enjoy!
Have a happy retro weekend!
SATURDAY 18th June
.
Star Trek: First Contact (1996) Channel 5 12:05pm-2:10pm (2 hours 5 minutes)
Captain Jean-Luc Picard and the crew of the Enterprise face their deadliest enemies, the Borg, who travel back in time in an attempt to change Earth's history. The starship follows on a mission to foil their plan, but the vessel is taken over by members of the cyborg collective, leaving Picard consumed by a desire for revenge. Sci-fi adventure sequel, starring Patrick Stewart, Jonathan Frakes, Brent Spiner, James Cromwell and Alice Krige.
The Bachelor (1999) ITV2 1:30pm-3:30pm
A man makes a mess of a wedding proposal, then finds out he stands to inherit a fortune if he is married by his 30th birthday – which happens to be the following day. With his girlfriend still unwilling to take him back, he tracks down his exes to find a suitable bride. Romantic comedy, starring Chris O'Donnell, Renee Zellweger, Artie Lange and Edward Asner.
The Dirty Dozen (1967) Spike 2:05pm-5:00pm (2 hours 55 minutes)
An uncompromising major is placed in charge of a seemingly suicidal mission to destroy a French chateau being used as a base by Nazi officers. Needing tough but expendable soldiers for the task, he recruits 12 hardened criminals from a military prison. Second World War action adventure, starring Lee Marvin, Telly Savalas, Ernest Borgnine, Charles Bronson and Donald Sutherland.
Smokey and the Bandit (1977) ITV4 2:50pm-4:40pm
A truck driver accepts a challenge to deliver a consignment of beer to a party. He claims he can make the 900-mile round trip in just 28 hours, but a pompous sheriff is determined to stop him in his tracks, not least because his prospective daughter-in-law has deserted his son and hitched a ride with the unlikely hero. Comedy, starring Burt Reynolds, Jackie Gleason, Sally Field and Jerry Reed.
Independence Day (1996) Channel 4 8:00pm-10:50pm (2 hours 50 minutes)
A fleet of huge flying saucers launches a devastating and unprovoked attack on Earth. As survivors try to flee the seemingly unstoppable alien invaders, the courageous US president, an ace pilot and a computer genius come up with a plan to take the fight to the enemy and save the human race. Roland Emmerich's sci-fi adventure, starring Will Smith, Bill Pullman, Jeff Goldblum, Mary McDonnell, Randy Quaid, Robert Loggia and Harry Connick Jr.
Sleepy Hollow (1999) E4 9:00pm-11:05pm (2 hours 5 minutes)
A sceptical 18th-century detective is sent to a small hamlet supposedly terrorised by a demonic headless horseman who decapitates his victims. The investigator refuses to believe in the supernatural, convinced a human killer is behind the murders – but the legend proves to be all too true. Tim Burton's gothic horror, starring Johnny Depp, Christina Ricci, Miranda Richardson and Christopher Walken.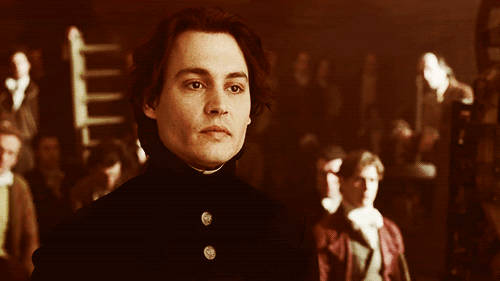 Rambo: First Blood Part II (1985) ITV4 11:30pm
Incarcerated Special Forces veteran John Rambo is offered the chance for freedom by former commander Colonel Trautman if he takes up the offer to return to the jungles of Vietnam on a life-or-death mission to rescue American PoWs. During the course of the operation, he develops strong feelings for his guide, a female freedom fighter – but tragedy strikes, leaving him more determined than ever to exact a bloody and explosive revenge. Action adventure sequel, starring Sylvester Stallone, Richard Crenna, Julia Nickson-Soul, Steven Berkoff, George Kee Cheung, Andy Wood and Martin Kove.
SUNDAY 19th June
.
Back to the Future Part II (1989) ITV2 2:00pm-4:10pm
Time-travelling teenager Marty McFly travels to the 21st century, where he has to save his children from a terrible fate. However, this proves to have unforeseen consequences when the future version of arch enemy Biff sees a chance to rewrite history for his own benefit, leaving Marty stuck in a twisted parallel universe. Sci-fi comedy sequel, starring Michael J Fox and Christopher Lloyd.
The Day After Tomorrow (2004) Film4 6:25pm-8:50pm (2 hours 25 minutes)
A climatologist warns global warming will soon result in destructive freak weather, or even another ice age. He thinks the world still has time to prepare for the worst, but the crisis happens almost immediately – and as storms, earthquakes and hurricanes strike in terrifying fashion, he races across America to rescue his son from a frozen New York. Disaster thriller, with Jake Gyllenhaal and Dennis Quaid.
I, Robot (2004) Film4 9:00pm-11:20pm (2 hours 20 minutes)
The inventor of an advanced form of intelligent robot is found dead, and the detective investigating the case is certain that one of the scientist's mechanical creations is responsible – but no one believes his theory because the robots have been programmed to prevent them from harming humans. Sci-fi thriller, inspired by the Isaac Asimov stories, starring Will Smith, Bridget Moynahan and Alan Tudyk.
Rambo III (1988) ITV4 11:30pm-1:35am
Vietnam veteran John Rambo turns down a request from his old colonel to join a mission in Soviet-occupied Afghanistan. However, when the officer is captured, Rambo sets off to save him, joining the Mujahedeen rebels in fighting against the Russian invaders. Action adventure sequel, starring Sylvester Stallone, Richard Crenna, Kurtwood Smith, Marc de Jonge and Sasson Gabai.
Whatever you're up to this weekend, remember that turning up the numbers on the toaster doesn't make it any hotter or faster and that sometimes you just got to celebrate something with a dance, and that's fine.
xoxo