Critics haven't been kind to Suicide Squad, but I've been looking forward to this film for so long that I wasn't about to let them dampen my spirits. As a lifelong fan of comics I've always had a soft spot for a well crafted super villain and this is a film that's bursting with them!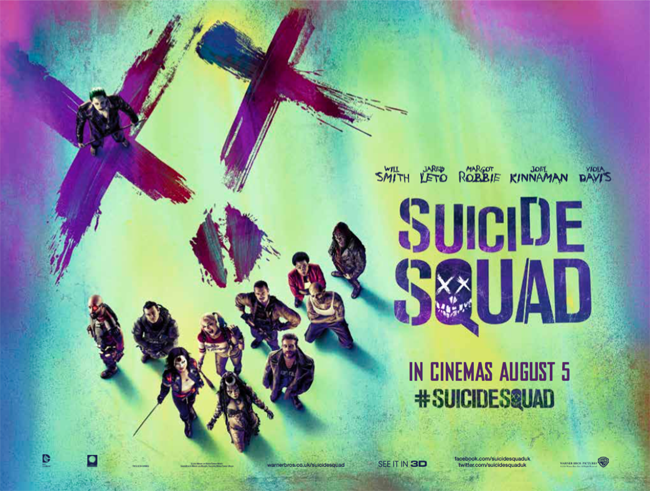 picture by Warner Bros
At the centre of the story is Amanda Waller, a ruthless government official who has spent years tracking down and imprisoning the worst criminal offenders the DC universe has to offer, with the goal to create a "suicide squad", a crack team of super-powered soldiers that can be dispatched to combat any new terror attacks, after the events of Man of Steel and Batman Vs Superman.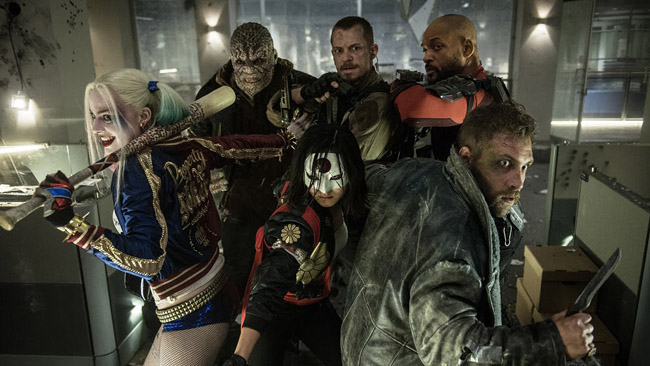 picture by Warner Bros
The squad comprises of lesser known villains from DC's roster, especially characters that have rumbled with the likes of Batman and The Flash over the years, and although you may not be familiar with all the characters, it doesn't make them any less compelling. The standout performance belongs to actress Margot Robbie as the scene-stealing Harley Quinn, and despite having no real super powers of her own she kicks ass like the best of them, with her unhinged sense of humour providing a much needed dose of fun. The same sadly can't be said for Jared Leto, who plays Harley's love interest (and easily DC's most recognisable supervillain), The Joker. Neither sinister nor funny, it's a relief that Leto's gurning version of the Clown Prince has only a minor role in the film as a whole, and it's timely a reminder of what a hard act Heath Ledger must be to follow…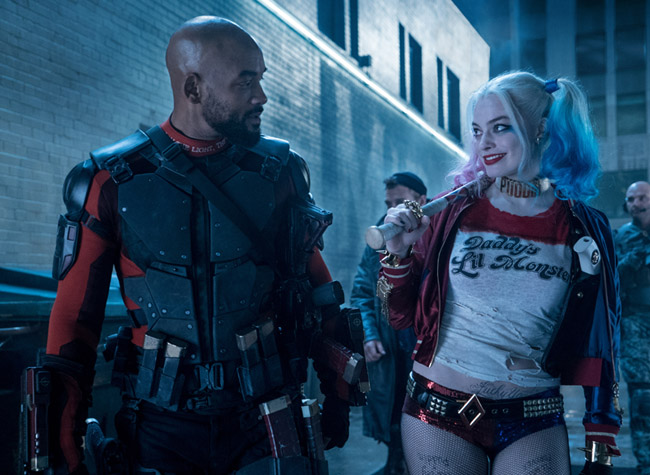 picture by Warner Bros
The other squad members were a mix of fun and fails: Will Smith as the gunslinging hitman Deadshot was perfect blockbuster stuff, dropping one-liners like a pro but also serving as the emotional core of the film, as the squad occasionally struggle with what it means to be a bad guy. Jai Courtney's beer-swilling thug Captain Boomerang will probably make a few Aussie eyes roll, but Courtney was a hoot all the same. The other team members are a mixed bag and the film struggles to portion out screen time well, with characters like Katana barely registering amid the whirlwind of action and punchlines. Cara Delevingne as the mysterious Enchantress is probably the biggest misfire on show; the character seems awkwardly one dimensional, and throughout the whole film I just couldn't shake off the image of a supermodel that's a bit of a party animal, and who's probably a load of fun to have a few drinks with!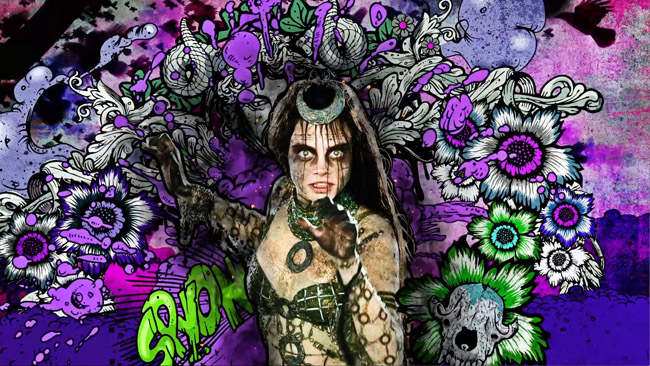 picture by Warner Bros
The film gets off to a great start by introducing all the characters in a punchy, fast-paced montage reminiscent of Edgar Wright's Scott Pilgrim Vs The World, and there's bags of personality to make it feel fresh and different. However, the second half of the film falls back into the well-trodden superhero territory of recent years, with the tone switching gears to Christopher Nolan-style grimness and not a lot of laughs, a nonsense doomsday plot and murky action sequences where it's hard to see what's actually going on; top it off with a bit of a dud 'final boss' and I was left not really sure what to make of it.
After seeing the film's trailer, with all its crazy posturing, violent visuals and Queen's Bohemian Rhapsody, I was expecting something much more fun. Suicide Squad has drawn a lot of comparisons to recent comic book movies like Deadpool and Guardians of the Galaxy, and while those films prove that you can blend kick-ass action with handfuls of belly laughs, Suicide Squad ultimately fell a little short.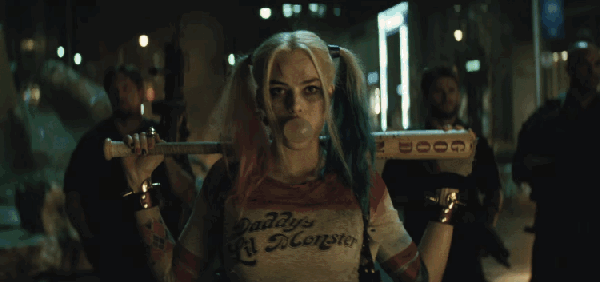 Final Score 7/10
If you want to indulge in Suicide Squad even further then have a browse through our awesome Suicide Squad clothing and gifts which includes the amazing Daddy's Lil Monster top that Harley rocks throughout the whole film and many more!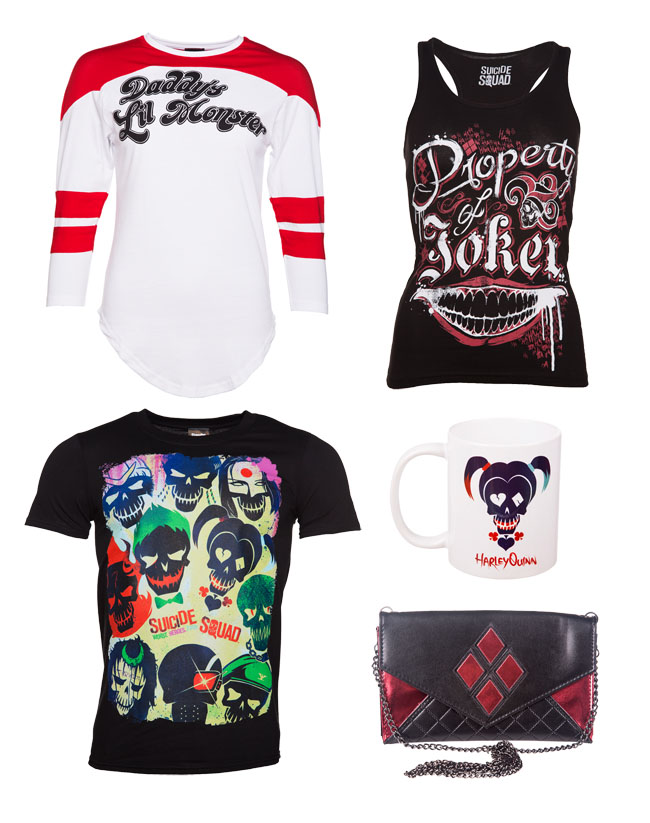 So have you seen it yet? What did you think? Let us know by leaving a comment below of getting in touch via social media.
xoxo