Shake a stick and dance a jig! It's time for another retro movie weekend!
Like a well rehearsed and totally committed high board diver taking part in an international event (you choose), we find ourselves stepping up the long and nervous climb to reach our platform. Taking a moment to take in the scene, atmosphere and to gain composure, we'll steady our breathing before stepping towards the edge of the world. Counting down to the big moment, we'll coil like a spring ready to leap into action before springing into action for our moment of truth.
Have a happy retro weekend!
SATURDAY 13th August
.
Bugsy Malone (1976) Film4 11:00am-1:00pm (2 hours)
Alan Parker's slapstick musical comedy, featuring a cast composed entirely of children and following a war between rival gangsters in 1920s New York – fought with custard pies and cream-firing Tommy guns. When a slick mobster acquires devastating new weapons, his arch rival enlists the aid of a small-time chancer to steal them. Starring Scott Baio, Florrie Dugger and John Cassisi, with Jodie Foster in an early appearance.
Inspector Gadget (1999) Film4 1:00pm-2:40pm (1 hour 40 minutes)
A clumsy security guard is critically injured during a run-in with a thief, so his cybernetics-expert employer transforms him into the ultimate crime-fighting machine – a bionic officer with an array of gadgets and weaponry cunningly concealed inside his body. Disney comedy adventure based on the 1980s cartoon series, starring Matthew Broderick, Rupert Everett and Joely Fisher.
The Mummy (1999) ITV 4:00pm-6:15pm (2 hours 15 minutes)
A soldier of fortune joins an academic and her conniving brother on an expedition to an ancient Egyptian lost city. The explorers accidentally cause the spirit of a vengeful priest with awe-inspiring supernatural powers to rise from his tomb, leading to a desperate battle for survival. Fantasy action adventure, starring Brendan Fraser, Rachel Weisz, John Hannah, Arnold Vosloo and Oded Fehr.
Mission: Impossible (1996) Film4 4:30pm-6:40pm (2 hours 10 minutes)
Secret agents suspect there is a traitor in their organisation when their latest assignment ends in disaster. The sole survivor is accused of being the mole, forcing him to go on the run to clear his name. However, in the process, he discovers a former Russian spy is selling information about the world's leading undercover operatives. Action thriller based on the 1960s TV series, starring Tom Cruise, Jon Voight and Ving Rhames.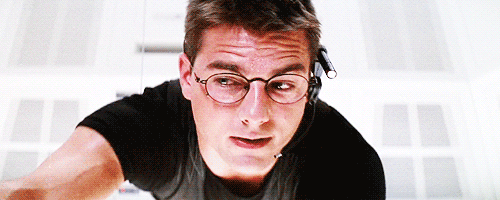 Men in Black II (2002) Channel 4 6:20pm-8:00pm (1 hour 40 minutes)
Agent J investigates the unauthorised landing of a spacecraft and discovers a malevolent alien disguised as a lingerie model is on the verge of destroying humanity. His only hope of stopping her diabolical plot is to restore the memory of his retired partner K – but his former mentor takes more than a little convincing. Sci-fi comedy sequel, directed by Barry Sonnenfeld, starring Will Smith, Tommy Lee Jones, Rosario Dawson, Lara Flynn Boyle, Johnny Knoxville, Rip Torn and Tony Shalhoub.
The Matrix Revolutions (2003) ITV2 9:00pm-11:25pm
As the survivors of the human race make their last stand against the machines, freedom fighters Neo and Trinity undertake a desperate journey into the heart of the enemy stronghold seeking a way to end the war, while the rogue computer programme Smith sets about remaking the virtual world of the Matrix in his own image. Conclusion of the sci-fi trilogy, starring Keanu Reeves, Carrie-Anne Moss, Laurence Fishburne and Hugo Weaving.
Fun Fact: The name of the station between the Machine World and The Matrix is called Mobil Ave. Mobil is an anagram of Limbo, the traditional station between Heaven and Earth.
Gone in 60 Seconds (2000) Sky1 9:00pm-11:15pm (2 hours 15 minutes)
A veteran car thief is forced out of retirement to steal 50 top-of-the-range vehicles in exchange for his brother's life. While his sibling is held hostage by a sadistic gangster, he asks his former cronies to help – but with the clock ticking and just a few days remaining to pull off the daunting task, their chances of success are hanging by a thread. Thriller, starring Nicolas Cage, Angelina Jolie, Giovanni Ribisi and Robert Duvall.
Reservoir Dogs (1992) Spike 10:00pm-12:00am (2 hours)
Criminals are employed by a crime boss to carry out a diamond robbery that goes disastrously wrong. In the bloody aftermath of the heist, they try to establish what happened and how the police were aware of their plans all along – leading to the hardening suspicion that one of them betrayed the gang. Quentin Tarantino's thriller, starring Harvey Keitel, Tim Roth, Michael Madsen, Chris Penn and Steve Buscemi.
Gladiator (2000) Channel 4 10:00pm-12:55am (2 hours 55 minutes)
Roman general Maximus Decimus Meridius is a casualty of a power struggle between the corrupt Emperor Commodus and the senate. Ordered to be put to death along with his family, he escapes his would-be killers but is sold into slavery as a gladiator – but uses his fame in the arena to fight against the tyrant. Oscar-winning period epic, with Russell Crowe, Joaquin Phoenix, Derek Jacobi and Oliver Reed.
Lock Up (1989) ITV4 10:15pm-12:25am
A convict is transferred to a maximum security prison, where he falls foul of a sadistic warden with a grudge against him – and who abuses his position of power to make the inmate's life a misery and destroy his good relationship with the guards. Thriller, starring Sylvester Stallone, Donald Sutherland, Darlanne Fluegel and Tom Sizemore.
Die Hard 2 (1990) Film4 11:15pm-1:35am (2 hours 20 minutes)
Tough cop John McClane arrives at an airport to pick up his wife, but finds himself plunged into a bloody life-or-death struggle. He must battle terrorists who have seized control of the terminal as part of a campaign to secure the release of a convicted drug baron. Action thriller sequel, starring Bruce Willis, Bonnie Bedelia, William Sadler, Franco Nero and William Atherto.
Fun Fact: The scenes with Bruce Willis running through tunnels under the airport were filmed at a water treatment facility miles underground near Los Angeles.
SUNDAY 14th August
.
Porridge (1979) Film4 11:00am-1:00pm (2 hours)
Cellmates Fletcher and Godber are coerced into aiding an escape attempt organised by the sinister Grouty. However, the two jailbirds contrive to break back into prison before their absence is detected by the formidable Mr Mackay. Comedy based on the TV series, starring Ronnie Barker, Richard Beckinsale, Peter Vaughan, Fulton Mackay and Brian Wilde.
WarGames (1983) Channel 5 1:00pm-3:10pm (2 hours 10 minutes)
A teenager hacks into a top-secret military supercomputer, which challenges him to what he thinks is a game. However, the machine has complete control of the US nuclear arsenal, and the youngster's actions are unwittingly pushing the world to the brink of war. Thriller, starring Matthew Broderick, Ally Sheedy, Dabney Coleman and John Wood.
The Railway Children (1970) ITV3 3:40pm-5:55pm
Three Edwardian children are forced to leave their comfortable middle-class London home and move to the wilds of Yorkshire after their father is wrongfully imprisoned for treason. Family drama adapted from E Nesbit's story, starring Jenny Agutter, Sally Thomsett, Gary Warren, Dinah Sheridan, Bernard Cribbins, William Mervyn and Iain Cuthbertson.
Predator (1987) Syfy 9:00pm-11:10pm (2 hours 10 minutes)
An elite military team takes on a top-secret mission in the jungles of Central America, but the soldiers realise they have been deceived by their CIA employers. A greater danger presents itself when they are stalked by a lethal alien big-game hunter with the power to become invisible, that has come to Earth to stalk human prey. Sci-fi thriller, starring Arnold Schwarzenegger, Carl Weathers and Bill Duke.
Aliens (1986) E4 9:00pm-12:05am (3 hours 5 minutes)
Lone survivor Ripley is rescued in deep space decades after an alien creature wiped out her ship's entire crew. She is recruited to accompany a military expedition to a colony on the planet where she first encountered the monster, only to find the aliens have been reproducing and there are now hordes of them. James Cameron's sci-fi thriller sequel, with Sigourney Weaver, Michael Biehn and Lance Henriksen.
The Deer Hunter (1978) ITV4 9:00pm-12:40am
The lives of three American steelworkers and their families are torn apart in the wake of the Vietnam War. After enduring horrific treatment in a prison camp during the conflict, the three friends return to their homes but struggle to readjust to normal life. Oscar-winning drama, starring Robert De Niro, Christopher Walken, Meryl Streep, John Savage and John Cazale in his last film role.
Pulp Fiction (1994) 10:00pm-1:00am (3 hours)
A series of interlinked stories about the Los Angeles underworld. A hitman plays minder to his boss's wife, and he and his partner deal with a dead body following a mishap with a gun. Meanwhile, a washed-up boxer goes on the run after refusing to throw a fight, and two lovers plot a hold-up in a diner. Quentin Tarantino's crime drama, starring John Travolta, Samuel L Jackson, Uma Thurman, Bruce Willis, Ving Rhames, Tim Roth and Amanda Plummer.
Whatever you're up to this weekend, put the heavy the stuff at the bottom and remember to book early to avoid disappointment.
xoxo